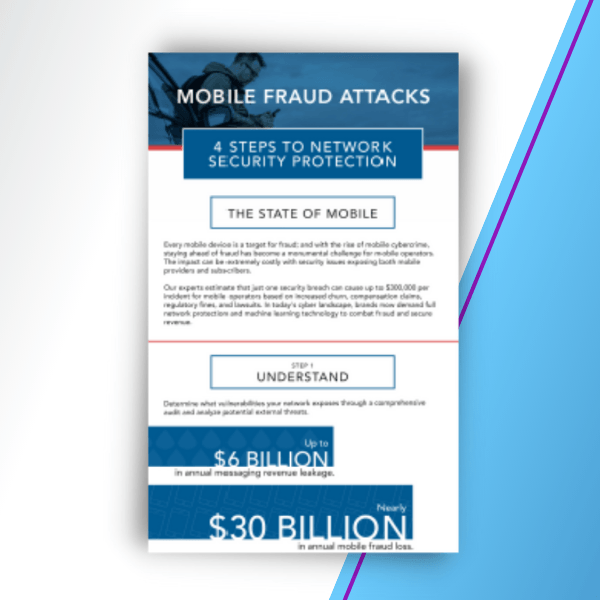 Infographic
4 Steps to Network Security Protection
Avoiding Mobile Fraud Attacks
Every mobile device is a target for fraud; and with the rise of mobile cybercrime, staying ahead of fraud has become a monumental challenge for mobile operators. The impact can be extremely costly with security issues exposing both mobile providers and subscribers.
Our experts estimate that just one security breach can cause up to $300,000 per incident for mobile operators based on increased churn, compensation claims, regulatory fines, and lawsuits. In today's cyber landscape, brands now demand full network protection and machine learning technology to combat fraud and secure revenue.
Download the free infographic with crucial steps mobile operators can take to avoid fraud attacks.
Understand vulnerabilities to reduce messaging revenue leakage
Monitor network interactions and automate threat detection practices
Maintain and enhance network security
Enforce security policies
Additional Resources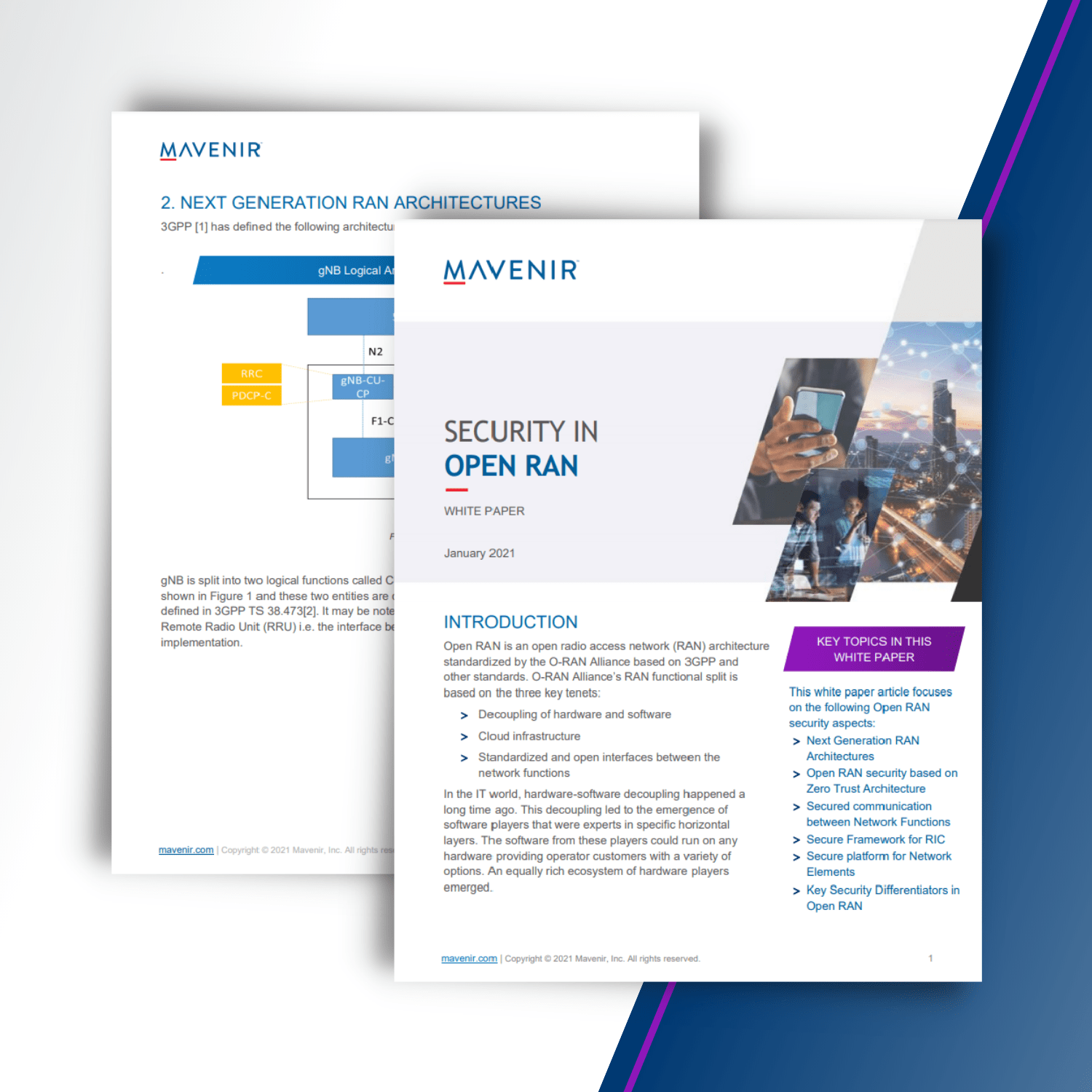 White Paper
OpenRAN Architecture Provides Path to More Secure Open Networks

Case Study
How Revenue Protection Let Telefonica Increase Revenue
Video
Redefining Mobile Network Economics