Mavenir Wins Outstanding CORE Network Solution and Outstanding Open RAN Solution at Network X Awards
Amsterdam, Netherlands, 20 October 2022: Mavenir, the Network Software Provider building the future of networks with cloud-native software that runs on any cloud and transforms the way the world connects, is pleased to announce it has won two awards – Outstanding CORE Network Solution and Outstanding Open RAN Solution – at the Network X event, showcasing the company's continued excellence as a leader in open cloud-native architecture end-to-end solutions.
As the Outstanding CORE Network Product or Solution winner, Mavenir's cloud-native Converged Packet Core accelerates the move to 5G with multi-generational support for 2G, 3G, 4G, and 5G, providing an evolutionary path with minimal risk. Mavenir's solution offers agility, adaptability, scalability, seamless mobility, high throughput services, and easy deployment and maintenance with automation on any cloud. Mavenir is currently working with Deutsche Telekom Group, Telefónica, Vodafone Group and other Communication Service Providers (CSPs) globally as they transition to a fully containerized Converged Packet Core network.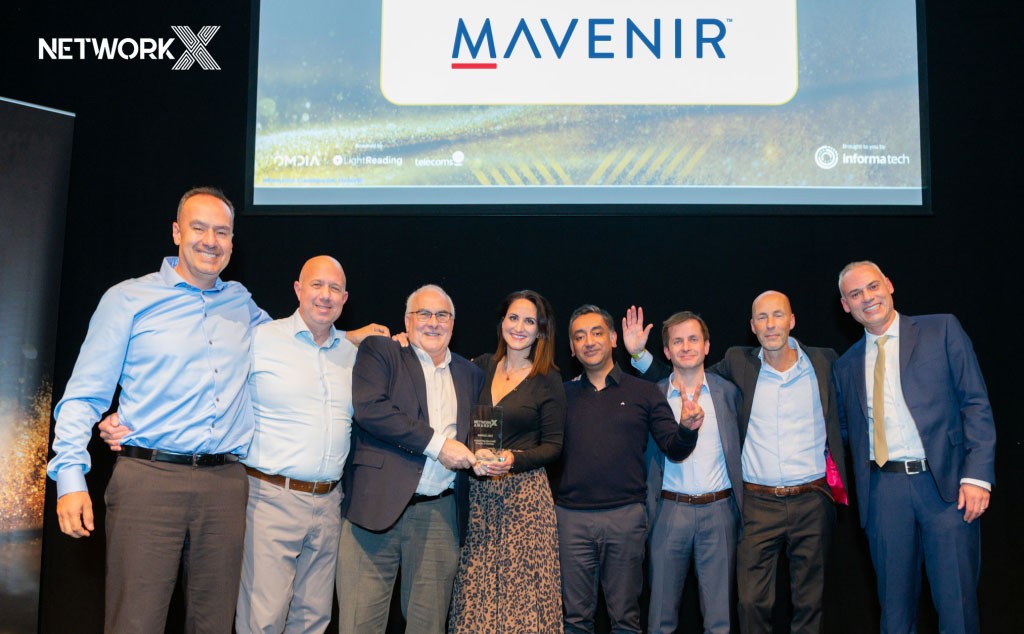 As the Outstanding Open RAN Product or Solution winner, Mavenir is leading the industry with the only end-to-end, cloud-native Open vRAN portfolio. This fully open network is challenging traditional legacy solutions by offerings CSPs more network elasticity, elimination of vendor lock-in, and the flexibility to leverage virtualization and web-scale containerization to support an 'any cloud' scenario for faster and more cost-effective deployments. "We now have 4G, 5G SA and 4G/5G NSA networks all live in several countries" says Pardeep Kohli, CEO at Mavenir. Today Mavenir is supplying solutions for Open vRAN and services for networks like DISH and Triangle in the US, BAI Communications, Vilicom, Vodafone and Quickline in UK together with many others.
"At Mavenir we believe that end-to-end open and cloud-native architecture is not just a technology, but a vital movement in creating a diverse ecosystem for the future of connectivity," said Stefano Cantarelli, EVP, Strategic Business Development at Mavenir. "This recognition is further testament to this approach and our continued commitment to delivering faster progress and competitive flexibility and agility for our customers."