TRANSFORMING THE
FUTURE OF NETWORKS
Mavenir is seeking fearless, talented, and dynamic professionals who can fuel innovation that will transform the industry. We believe in leading not just following. Accountability for us is owning the outcome, not just the narrative. At Mavenir, teamwork entails being trustworthy, having high integrity, and treating your coworkers, customers, and vendors with respect.
Customer success and winning is our passion. We have built and grown this company based on core values that are shared and embodied by all Mavenirs. We have one unified vision that is reshaping our industry.
Come join Mavenir and make a difference.
Pardeep Kohli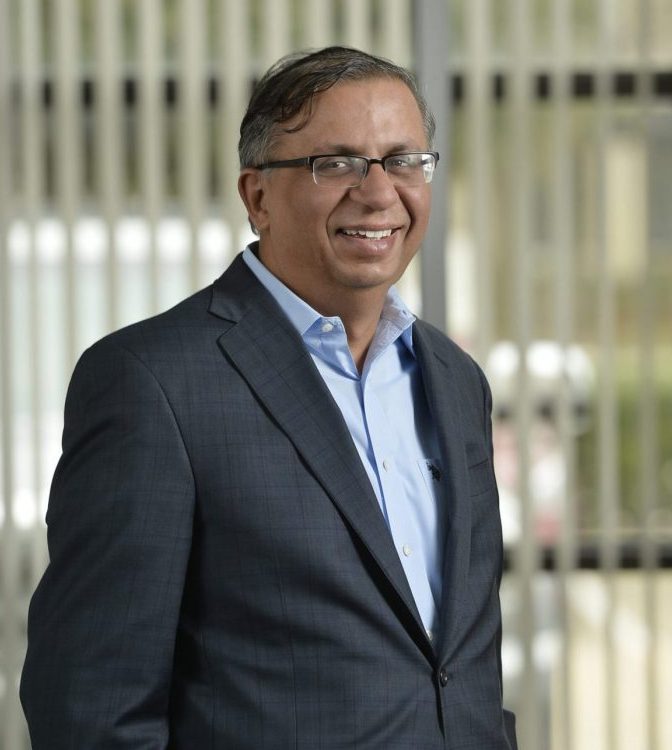 WE ARE MAVENIR
TRUST
THE FUTURE
At Mavenir, we are committed to innovation – building the future of mobile networks and transforming the way the world connects. As part of that mission, we believe in a truly inclusive, global, and high-performance culture; empowering our entire workforce to grow, succeed and feel a sense of belonging.
Mavenir is an Equal Opportunity Employer. We seek out innovators, disruptors, and those with a can-do attitude, and welcome qualified applicants from around the world, regardless of their ethnicity, gender, religion, nationality, age, disability, or other legally protected status. We are committed to working with and providing reasonable accommodation to individuals with physical and mental disabilities. If you require any assistance, please do let us know in your application.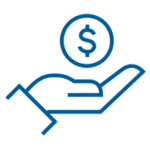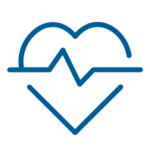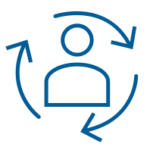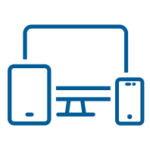 We believe our success depends on the professional and personal success of each of our team members. Mavenir is committed to caring for the well-being of our employees, at work and outside of it, with competitive pay, comprehensive benefits packages, and Employee Assistance Programs, tailored for each country and designed based on valuable employee feedback. We recognize individual performance with an attractive global rewards and recognition program, time off plans, and other perks, all designed to enable employees' growth, success, wellbeing, and career advancement.
Advancement Opportunities
Mavenir encourages employees worldwide to seek out personal and professional advancement opportunities, from skill-building and continuous learning tools to leadership development. All global employees are enrolled in Mavenir University – our internal 24/7 learning platform, designed to hone the state-of-the-art technologies, skills, and competencies needed to thrive in today's fast paced environment, with access to over 13,000 expert-led online courses and video tutorials.
Global Assignments
With a global presence and offices across 26 nations, Mavenir employees can explore a world of possibilities and broaden their horizons. Employees have opportunities to work with a variety of technologies, across marquee customers, and can make an impact on local and international projects.
MAVachievers
Mavenir embraces a global culture of recognition – appreciating and awarding exceptional performance and achievements of our employees throughout the year. Our global employee recognition program, MAVachievers, rewards outstanding performance of our employees and their significant contributions to organizational success.
MAVcares
MAVcares – Mavenir's program for social good, brings our global teams together, unified by the mantra 'United for Change.' With Paid Time Off for volunteering, giving opportunities backed by corporate match commitments, and team building activities across all global sites, employees are encouraged to give generously and come together to champion our pillar causes: providing support for people with disabilities, empowering girls' education, eliminating poverty, fighting hunger, and protecting our environment.
BUILDING THE FUTURE OF NETWORKS WITH CLOUD-NATIVE SOFTWARE
As the trusted partner to customers around the globe, Mavenir is transforming the way the world connects – realizing new services and the promise of 5G and beyond.
I'm interested in joining Mavenir. Where can I find open positions?
We're delighted you're interested in joining the Global Mavenir Team. All open positions may be viewed on our Jobs Portal.
What are the steps to complete an application? Will I be selected for an interview?
Our recruiting process is simple.
1. Submit your application online on Mavenir's Jobs Portal.
2. The recruiting team will review your application and will email you to let you know if you will be moving forward in the process.
3. Applicants we would like to get to know further are invited to participate in our interview process, which may include some – or all – of the following: phone interviews/ virtual interviews / on-site interviews.
A formal offer and new hire information is sent to those selected through the process.
Can I apply for more than one job?
Yes! We encourage you to explore and apply to any and all roles that fit your skills, qualifications and interests.
How can I improve my chances of my application standing out?
Make sure your resume is up-to-date and well-suited to the role you're applying for, showcasing your experience and accomplishments. We recommend optimizing your resume with keywords related to your skills. Our recruiters may use these to match your resume to available opportunities.
I have applied for a position but not yet heard back. How do I check the status of my application?
You can check the status of your application via your candidate profile on workday, or by emailing us at [email protected].
Is there someone at Mavenir I can speak with?
If you have questions or need assistance with the application process, email [email protected] and we'll do our best to get back to you quickly.
How can I stay updated on new job opportunities at Mavenir?
When you create a Mavenir candidate profile, you can choose to set up a job alert based on job location(s) or job type(s), then select the frequency of updates you receive.
We encourage you to follow our company page on LinkedIn for regular updates: https://www.linkedin.com/company/mavenir.
Will Mavenir assist with relocation expenses?
Depending on the job level and type of role, we may offer candidates relocation packages.
I saw a Mavenir job posted online and/or someone from Mavenir contacted me about a job offer. Is this an official job posting/offer? Did a real Mavenir recruiter contact me?
Mavenir will only communicate with you about your application through an "@Mavenir.com" or "[email protected]" email address. Our site (including recruiting information) is only available at the "mavenir.com" and "myworkdayjobs.com" domains. Be vigilant – criminals may attempt to impersonate Mavenir or recruiting companies online.
Please remember that Mavenir will never request that you wire funds or otherwise send money to us or any third party as part of your employment application.  Please use caution and care when sending information online, and do not send us any sensitive personal information, such as Social Security numbers, through the Internet.  If you have any questions about your application or a communication you have received from us, please do not hesitate to reach out to us at +1-469-916-4393 or email [email protected].
Does Mavenir offer visas or work permits?
We assess requests for work permits and sponsorship on a case-by-case basis, and as per local legislation in each region. Once you have been assigned a recruiter, we suggest speaking with them for more information.
What will my career progression look like at Mavenir?
Create your own future at Mavenir. Advance your career growth by exceeding expectations, adding value, and identifying opportunities to get involved in projects that take you beyond your current role. Mavenir University, an internal learning platform, provides a diverse range of personal and professional advancement opportunities.
Where can I learn more about Mavenir?