Hyperscalers Can Redefine Mobile Telecommunications Networks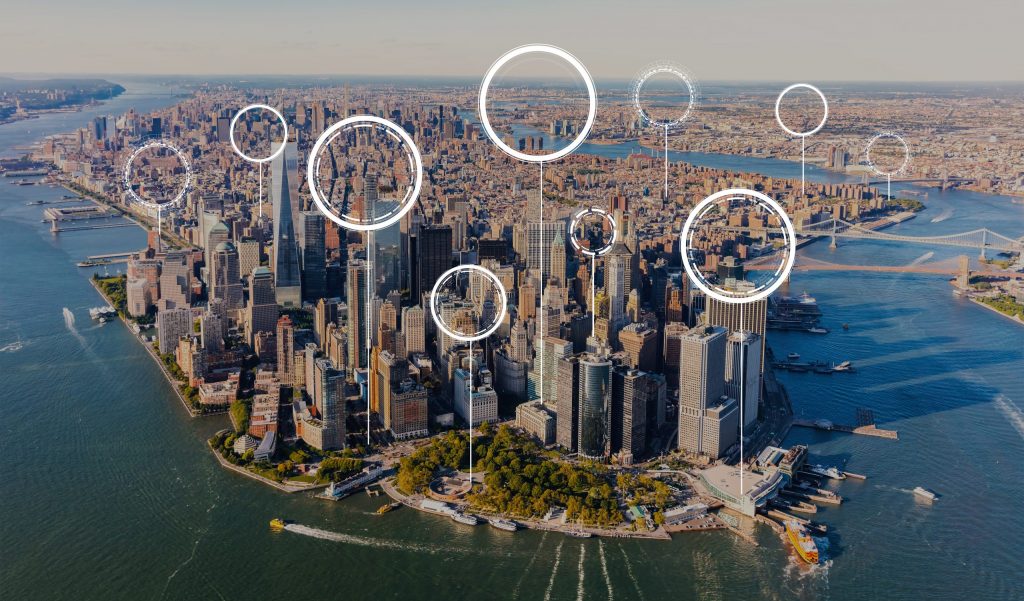 Published as part of the Forbes Technology Council series.
When Amazon Web Services (AWS) launched in 2006, it was considered the first "hyperscaler," which is broadly defined as a data center operator that offered innovative, scalable cloud computing services.
Back then, Big Data, Internet of Things (IoT) devices, Smart Cities, semi-autonomous vehicles, streaming media and other bandwidth-intense applications were just gaining momentum. Today, there's hardly a facet of life and work that doesn't involve digital technology and connectivity, which is why the number of hyperscalers and hyperscale data centers has increased over the last several years.
In addition to AWS, hyperscalers such as Google, Oracle, Microsoft and IBM rank among the world's largest. While it is remarkable that these types of data centers have doubled in just the past five years, it is equally impressive that their capacity has doubled in less than four years—thanks to a mobile network design that includes millions of virtual machines and servers and innovative network software vendors that are cloud-native. That's how these hyperscalers can provide extremely cost-effective infrastructure and networking as a service and at scale.
The founders/CEOs/CTOs of today can help lead this transformation journey by providing a blueprint that outlines the economics enabled by cloud deployment, coupled with the rationale of increased agility in the responsiveness to customers. Such activity may include establishing targets for SLAs, reduced TCO, faster delivery times, etc. Establishing these guidelines ensures that vendors and hyperscalers work toward achieving a successful migration from on-prem deployment to cloud (private or public) deployments.
Hyperscalers have become a powerful force in redefining how networks are architected, owned and operated, which is why communication service providers (CSPs), including cable and satellite broadcasting operators, content and application service providers, are partnering with them. The following are two examples.
IBM Cloud for Telecommunications
Recognizing the current and future needs of telecom operators with the rollout of 5G and edge services. The solution was launched in November 2020 to provide an open, hybrid cloud architecture that spans the entire 5G lifecycle deployment. Traditional telecom operators have invested heavily in hardware-based, proprietary systems, making it difficult and costly to scale for the delivery of new digital experiences. Now IBM brings an ecosystem of 35 partners—from software and hardware to network equipment providers – enabling IBM to offer clients an array of services beyond their own capabilities
Announced a partnership last year with a goal to "support the digitalization of European companies and the public sector as they move operations to the cloud." The companies are currently building sovereign cloud services for German organizations in the public sector, as well as healthcare and commercial enterprise sectors. Initial offerings, first offered in March 2022, will roll out in phases over the next three years.
Operators are taking various approaches to leverage hyperscalers' cloud capabilities, with some using 100% public cloud and others using private cloud or hybrid cloud. DISH, for example, announced in April 2021 that it would leverage a public-cloud hosted infrastructure and services, as well as exclusive cloud-native technology vendors, to build the first standalone cloud-based, 5G Open Radio Access Network (Open RAN)—with the first network going live in Las Vegas May 2022. DISH is connecting all hardware and network management resources through AWS to deliver secure, cost-effective, low-latency 5G applications and services across a broad spectrum of industries. In November 2021, Amazon also announced the launch of its AWS Private 5G managed services to help enterprises around the world set up and deploy private 5G mobile networks on-premises. Collaborating with key industry software vendors and CSPs gives customers the flexibility to choose their desired network capacity based on needs. Customers receive capacity on demand and pay only for what is used, with AWS owning and maintaining critical wireless infrastructure elements, including servers and 5G core.
Hyperscalers provide network connectivity and the infrastructure to ensure the appropriate SLAs as required by Service Providers. It is helpful to establish and quantify metrics early on for High Availability and Geo-Redundancy. The cloud architecture needed to support these metrics will decide the complexity and the TCO of the solution. It is also vital to examine the security aspects such as data and code vulnerabilities, particularly in a public cloud deployment, and explore options to mitigate the risks of security breaches. The benefits of adopting this transformation early on allow vendors and hyperscalers to explore a range of options needed for successful deployments in the cloud. When collaborating with hyperscalers, it is essential to be focused on the outcomes without necessarily being rigid on the exact approach needed to achieve the outcome.
Both hyperscalers and CSPs recognize the competitive advantages partnering brings. While CSPs have the footprint and edge data centers hyperscalers need, hyperscalers have the enterprise customers—in the millions—operators would like to sell services to, which is why hyperscaler/operator partnerships and integrations are taking off.
For the second half of 2022, expect to see not only more partnerships between CSPs and hyperscalers but also the continued growth of cloud services driven by hyperscalers in regions that have been typically underserved. For example, the Rural Independent Network Alliance (RINA Wireless), a leading provider of technology services across rural wireless carriers in the United States, recently announced its deployment of a 5G upgradable mobile core architecture.
The Telco network transformation is a journey that takes time and effort from all parties involved. While hyperscalers bring in the cloud technology for Operators to leverage, the learning curve of the Telco-specific requirements can be steep. Adopting cloud services needs to go through careful evaluation. Telco software vendors with years of experience working with operators and hyperscalers are best positioned to offer practical and progressive solutions.