Radio Portfolio
BRINGING TOGETHER SCALABLE, EFFICIENT, AND MODULAR RADIOS TO MEET GROWTH AND NETWORK DEMANDS
Demands on the network are increasing, and Communications Service Providers (CSPs) must create high-performance networks that can accommodate a wide range of frequencies and configurations to provide a positive user experience. New use cases and scarce spectrum resources have placed tremendous pressure on CSPs to make the most efficient use of their allocated radio spectrum.
CSPs are seeking new ways to flexibly design networks, dynamically scale network capacity, expand service coverage, rapidly deploy new services, and improve the overall user experience while reducing the Total Cost of Ownership (TCO).
MAVENIR BUILDS THE
FUTURE OF NETWORKS
High-performing wireless networks are built to deliver a strong user experience and optimized for the lowest total cost of ownership.
This is done by layering and interleaving different classes of radio products that complement each other, with the essential tools to build high-performance networks.
OpenBeam's innovative radio portfolio is specifically designed for the growing needs of CSPs with agile, cost-efficient, intelligent radios to meet critical demands on the network now, and as the network changes and expands.  The radio solutions can be used for a wide range of use cases, including basic coverage across all frequency bands, outdoor small cells, urban and rural.
In addition, Mavenir provides a comprehensive portfolio of small cells and in-building solutions. Mavenir's expanded small cells solutions, present a future-proof way of building networks that ensures interoperability, vendor competition, element security, and reduced operating costs across the RAN.
THE
OpenBeam

RADIO PORTFOLIO
Mavenir's robust set of radio options address the needs of the CSPs to be agile and cost-efficient with low power consumption, low wind load, and built with integrated intelligence and automation.  Designed for the growing needs of private enterprises to public networks, the portfolio supports both new and legacy radio access technologies.  All Open RAN Compliant Radio Units (O-RU) have a modular design, using proven technology to support both beamforming and multi-band needs.

Remote Radio Units (RRUs) are the mainstays of wireless networks providing basic coverage across all the frequency bands. High power and lower power RRU for macro and micro coverage scenarios in both licensed and unlicensed spectrum across TDD and FDD bands. Deployable for both indoor and outdoor applications.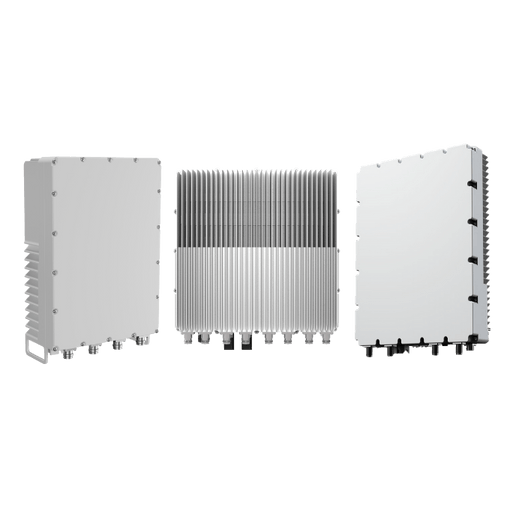 Mavenir provides single band and multiband products across TDD and FDD frequencies. 8T8R TDD RRU is a versatile radio platform providing flexibility to serve many deployment options. The radios are 5G ready with high output power to maximize coverage.
The Mavenir outdoor small cell radio is a compact (5L), low-power (5W/path), high-performance (4T4R) solution that is easy to deploy and suitable for microcell deployments that complement macro cell coverage.
MAVENIR'S RADIO
PARTNER ECOSYSTEM
With a strong Open RAN ecosystem of partners, Mavenir provides new possibilities for CSPs to have truly open, best-of-breed solutions as they move to 5G and beyond.
Mavenir and its partners continue to develop radios based on O-RAN open interfaces that address the frequencies of Tier 1 and regional/rural CSPs. Together, with its partners, Mavenir has developed the largest Open RAN radio portfolio.