White Paper
The New Mobile Network Economics
Wireless operators are under growing pressure to meet ever-increasing capacity demands and grow service revenue while containing and reducing costs. In a significant change, time spent on wireless devices has tripled over the last five years yet time spent on operator services has decreased from 40% to 9% of the services consumed, in the U.S., according to the GSMA. Operators must also contend with supporting the relentless growth of connected devices, which Gartner estimates will reach 20.4 billion by 2020. Importantly, the decisions operators make today for upgrading 4G networks to cope with current demand will ultimately affect their ability to compete, and even survive, in the 5G era.
This white paper outlines the critical factors for survival in the 5G era, examining network virtualization from the Packet Core through the Radio Access Network (RAN) layers, and how this virtualization positively transforms mobile network economics, as well as optimizing network flexibility and service agility to drive increased revenue & profit. The paper focuses on Virtualized RAN (vRAN), analyzes the dramatic total cost of ownership (TCO) reductions enabled by vRAN and examines the new business models and revenue opportunities enabled by control user plane separation (CUPS) in the Virtualized EPC (vEPC). It discusses the imperative for standard open interfaces and natively designed network functions, as well as the implications for traditional Network Equipment Provider models.
Related Topics
Additional Resources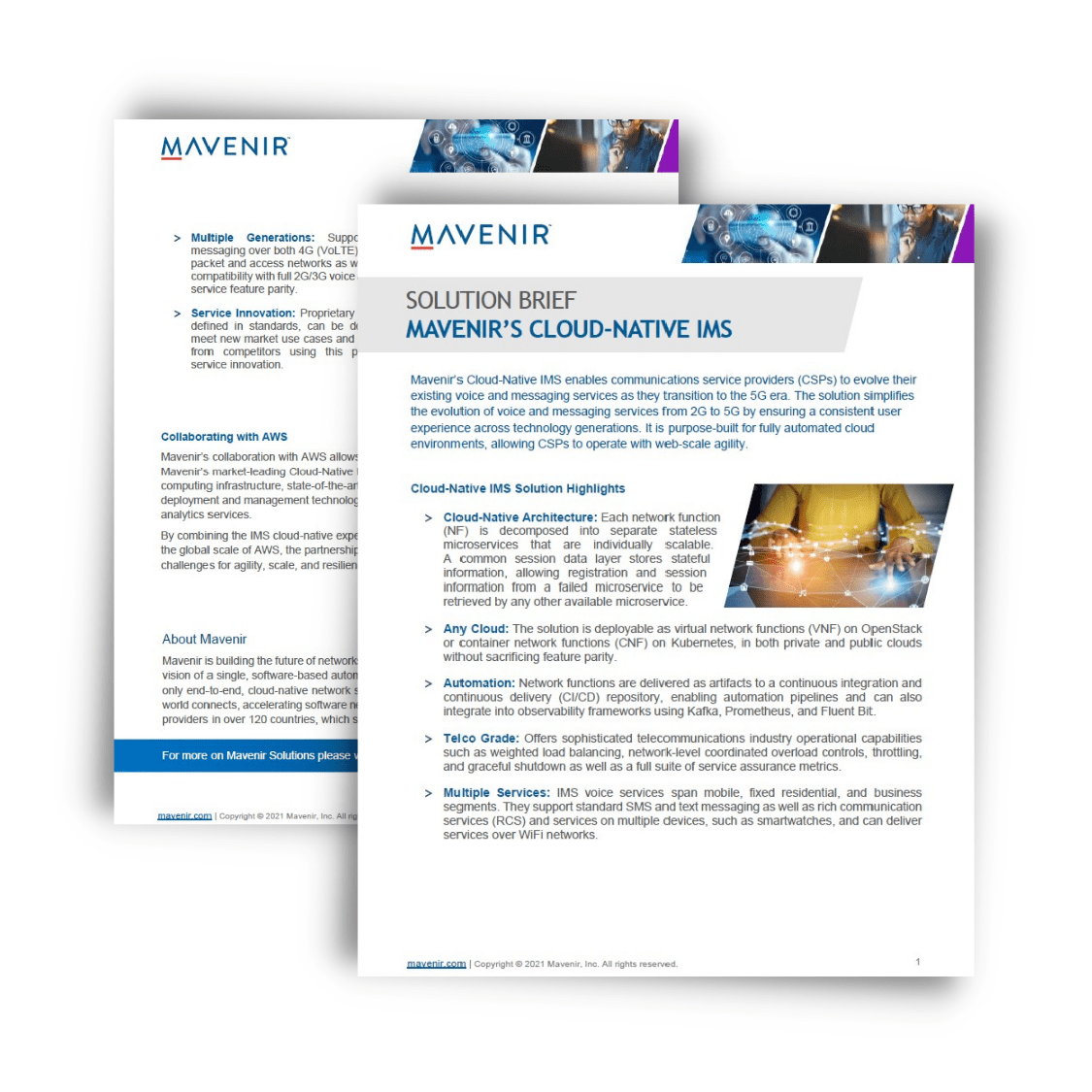 Solution Brief
Mavenir's Cloud-Native IMS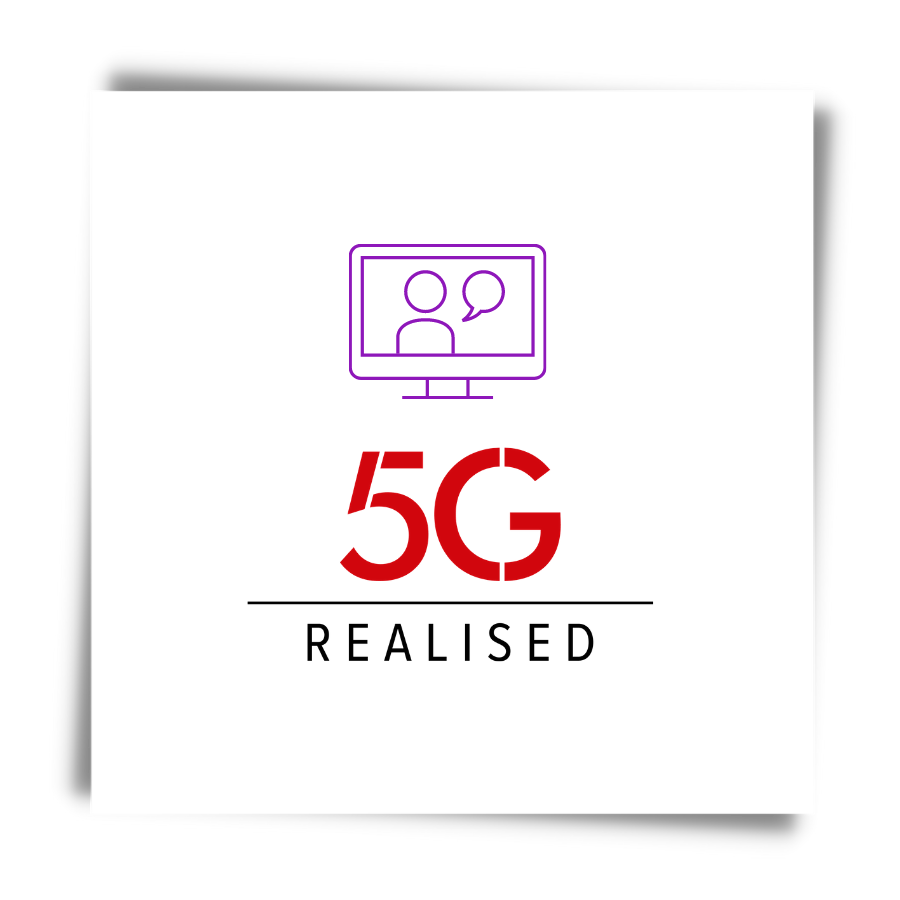 Webinar
5G Realised: What Will the Future of Networks Facilitate?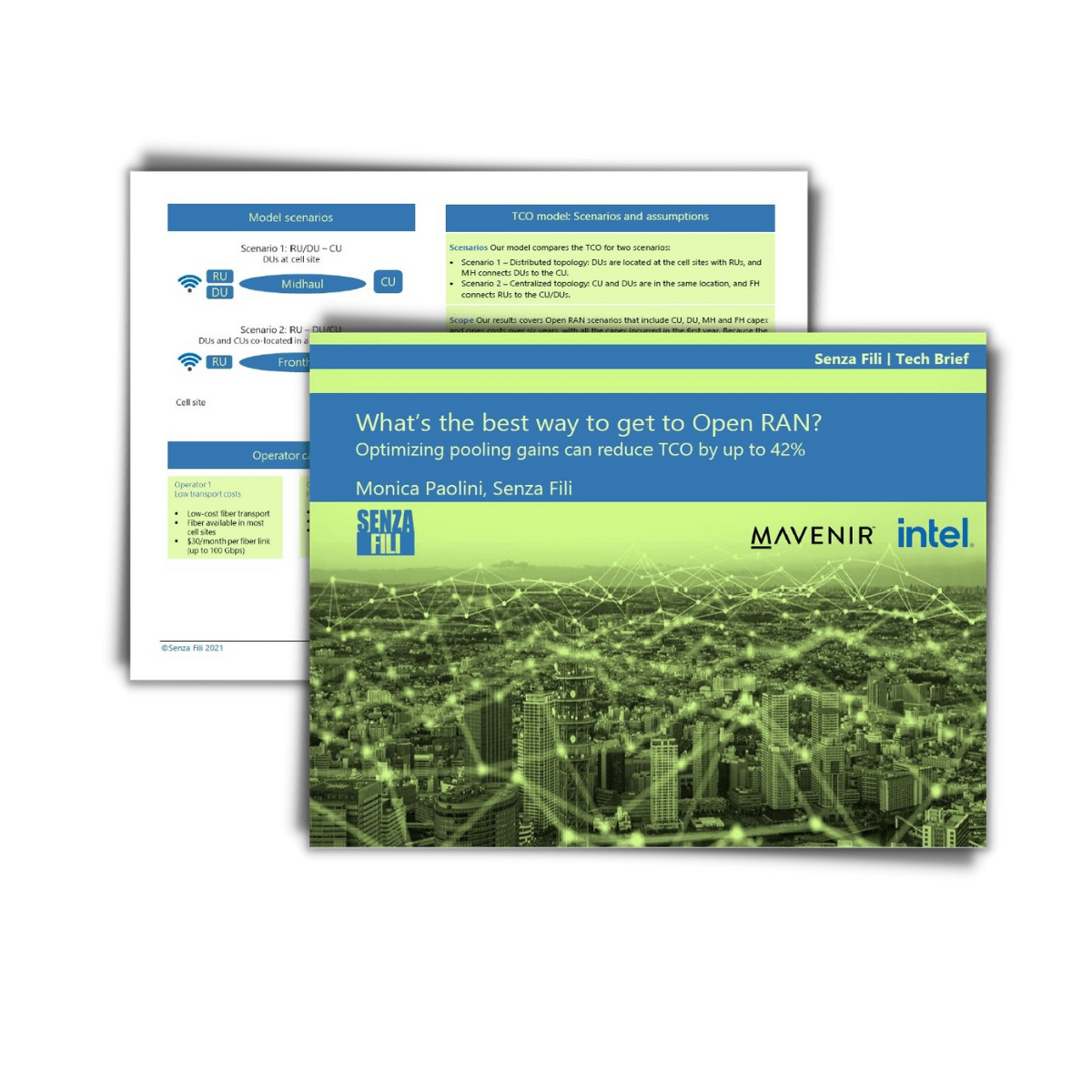 White Paper
What's the Best Way to Get to Open RAN?