Self-Service and the Yellow Brick Road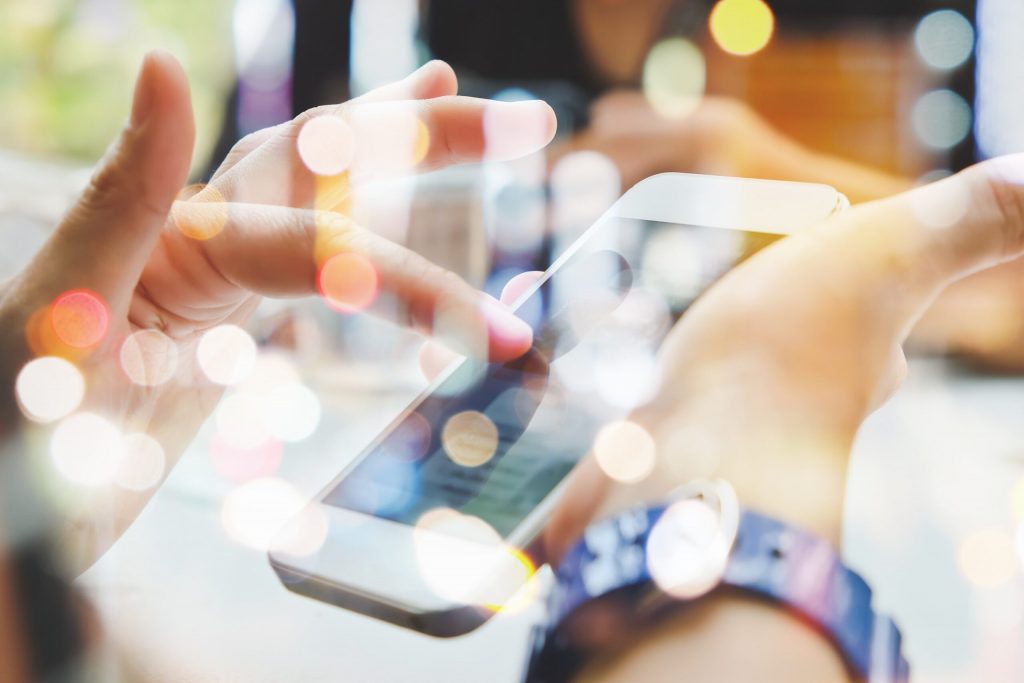 The shopping journey for mobile-enabled consumers can have many twists and turns. Sometimes it can feel like a whirlwind searching for a product, finding what you want, and completing a one-click check out all in under five minutes. Other times it can be painfully slow and scary, pouring a bucket of cold water on the user experience. Let's be crystal clear: catering to mobile users and simplifying the purchasing process must be a significant part of any online commerce venture. One statistic should make this more glaringly evident than ruby red shoes – 79% of smartphone users have purchased online using their mobile device in the last six months.
Mobile eCommerce should be as simple as sweeping
With the ever-increasing importance of providing an easy process to find and purchase products, it is striking to find out that 84% have experienced difficulty completing a transaction on their mobile phone. Amazon has grown by leaps and bounds because of its focus on this crucial area. Amazon, however, has bottomless pockets and can hire many people to deliver this experience. Small and medium businesses (SMB) are limited in resources and funds to invest in digital marketing and eCommerce simplification.
SMB's often build simple websites with integration to payment systems or pursue one of the plethora of online hosted marketplaces with built-in capabilities. However, it is easy to disappear in a sea of other like-minded entrepreneurs without significant investment in advertising to increase visibility or differentiation in the purchase journey.
Technology can increase visibility and decrease the cost of acquisition
For entrepreneurs looking to expand their digital footprint economically, becoming easier to find will require mobile-native communications technology. For instance, enabling mobile launch points for consumers to shop from environments like Google maps, Facebook, Etsy, eBay, and others empowers consumers with complete flexibility to engage on their preferred marketplace AND device. Deploying mobile-native messaging on new technologies like Apple Business Chat (ABC), Rich Communication Services (RCS), and browsers supporting WebRTC empowers consumers with a rich type-vs-type environment directly embedded in regularly used apps. Businesses can disrupt their market space in a very economical way while providing flexible engagement on various mobile platforms.
SMBs looking to stand out by differentiating their offerings would also benefit from providing self-service capabilities. When a consumer is led through the journey of finding a product or service, and the buying process works quickly and natively with mobile payment ecosystems, the business is more likely to see revenue growth compared to their competition. While offering a live person when needed is table stakes in the CX space, automated chatbots can deliver a line of questioning to filter products by age, size, and color variation options and fully automate payment and delivery options. Consumers benefit since they control the timing of the transaction and the business benefits from no longer needing to hire people for a typical brick-and-mortar sales transaction. The business can now be open 24x7x365.
Summary
Much like the fabled movie with many different characters and personalities, consumer preference varies when shopping. Some prefer brick-and-mortar stores, while others prefer websites and mobile apps. One thing is consistent among them; people want control of their experience. Enterprises that harness the latest technology and provide many paths to their place of business will undoubtedly find those paths paved with yellow bricks of gold.
Make sure your customer engagement solution can grant your wishes for reduced cost and increased revenue without the need for ruby red shoes.
Learn more about self-service options at https://mavenir.com/portfolio/mavbiz/