Redefining Mobile Enterprise Communications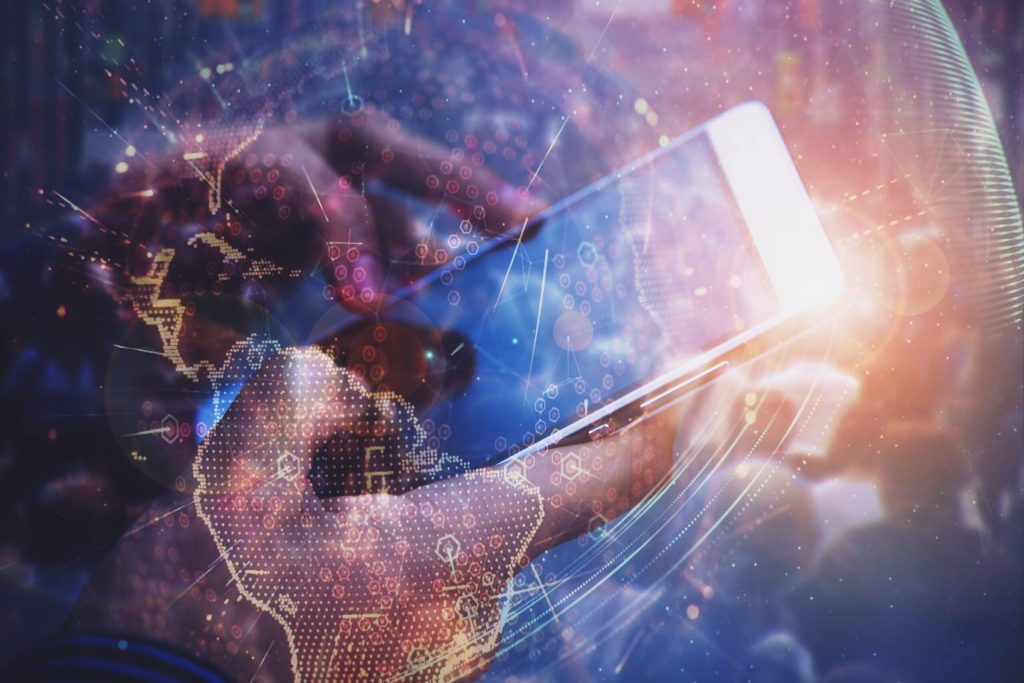 Although enterprise communication technology has come a long way since its inception, today's unified communications and collaboration (UCC) solutions focus primarily on wireline­-centric solutions that are underserving a predominantly mobile workforce. With businesses going global, spanning multiple geographies and time zones, the trend of working on-the-go has become a reality for most professionals, intensifying the need to rethink the way we use communications in the workplace.
"Our solutions do just that, enabling every employee to stay omni-connected, no matter where they are or what network they're using. At Mavenir we've built on our leadership in mobile network transformation to offer web-scale and cloud-native applications and services that bridge those communication gaps, within and around the business."
Mavenir's Mobile Enterprise Communications, our mobile-native UCC solution, is built around the mobile experience. It leverages a comprehensive portfolio that includes a unique set of VoLTE, VoWiFi, mobile messaging, Multi-ID and Virtualized RAN software solutions to enable Communications Service Providers (CSPs), mobile operators, and wireline operators to successfully deliver innovative new services at lower costs while also opening up new revenue streams. With a comprehensive end-to-end product portfolio encompassing every layer of the network infrastructure stack and a 100% software 5G Virtualized RAN solution, Mavenir's advanced communication applications promise to deliver the networks of the future.
Unlike most of the proprietary tools currently available in the market, Mavenir's open architecture and mobile-native approach allows every organization's mobile workforce to extend instant messaging outside the walled garden of enterprise networks by leveraging the rich communication services (RCS) standard, an evolution of existing mobile messaging that provides rich conversational multimedia messaging with universal reach. Mavenir establishes quality and monitoring control over the clients' wireless networks to not only deliver a superior user experience but also to empower corporate CIOs (especially in the financial and healthcare industries) to monitor messages sent through their employees' cell phones and laptops. Just like some of the big players such as Google, Verizon, and Apple, the Mavenir platform leverages high-end technology, including cloud and virtualization, to create a mobile-native UCC offering with all the typical features but at a much lower cost. Built from the ground up as a white-label software solution, Mobile Enterprise Communications provides maximum deployment flexibility: either on the CSP's premises or from Mavenir's own cloud infrastructure—an innovation that also enables smaller development cycles for faster delivery.
With a long experience in security, the company's cloud-native Mobile Enterprise Communications solution operates under a regulated environment to maintain the privacy of sensitive business conversations over voice, video and messaging. Powered by big data technology and machine-learning algorithms, the Mavenir SpamShield solution specializes in learning new threats and fraud detection, such as IP-PBX fraud. "Embedded natively into smartphones, Mavenir's Mobile Enterprise Communications application serves as the primary business tool used by employees on a day-to-day basis," says Le Mener. "By using the mobile network's guaranteed bit rate mechanisms to prioritize business communication for employees, the solution smartly distributes network bandwidth so that business media flows (audio, video, and collaboration) have precedence over other types of streaming media, thus guaranteeing high-quality communications delivery."
Mavenir has consistently empowered Communications Service Providers (CSPs) to address the needs of those small businesses that lack the technical expertise to manage complex communication solutions. One such example is a small US-based service provider that harnessed Mavenir's consumer-like experience to quickly offer its small business customers a UCC solution that is frictionless in terms of user experience and employee onboarding. The user-friendly UX of the solution also resulted in the increased adoption rate of the new Mavenir-powered service.
Using its Messaging as a Platform (MaaP) offering (similar to Apple's Business Chat), Mavenir is able to easily embed sophisticated messaging functionality into every organization's B2C applications. For example, a CSP could utilize advertising or Internet of Things (IoT) applications to enable freemium business models for its customers. The MaaP platform also provides intelligent chatbots. With these, CSPs can support and stay in touch with their customers on a 24/7 basis—a very cost-effective and efficient way to enhance customer engagement capabilities. In the near future, Mavenir will also deliver an AI-based voice assistant that will help users set up reminders and convert voice into a preferred language during an ongoing call.
Leveraging decades of mobile network innovation and expertise, Mavenir launches its new Enterprise Solutions division to disrupt the old wireline-centric UC market and redefine business communication for the new mobile-centric world.