Solution Brief
OpenRAN
Mavenir is a leader in developing and deploying virtualized networks and specifically, a disruptive technology architecture called OpenRAN. Instead of using hardware-based and expensive proprietary equipment from foreign competitors, such as Huawei, Ericsson, and Nokia, Mavenir's OpenRAN uses secure, software-based network infrastructure that runs on the hardware of the wireless carrier's choice (e.g. servers made by Dell, HPE and Cisco). OpenRAN works hand-in glove with existing hardware, and as software, can enable updates to be done over the air. Operators are not locked into a specific vendor. The technology can be audited and verified by third parties, meaning networks and upgrades are secure.
Related Topics
Additional Resources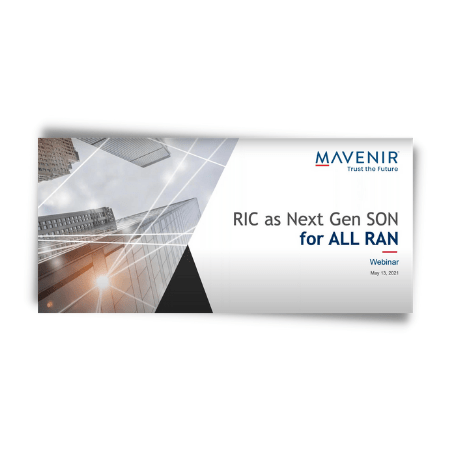 Webinar
RIC as the Next Generation SON for All RAN
White Paper
RIC as the Next Generation SON for Open RAN and More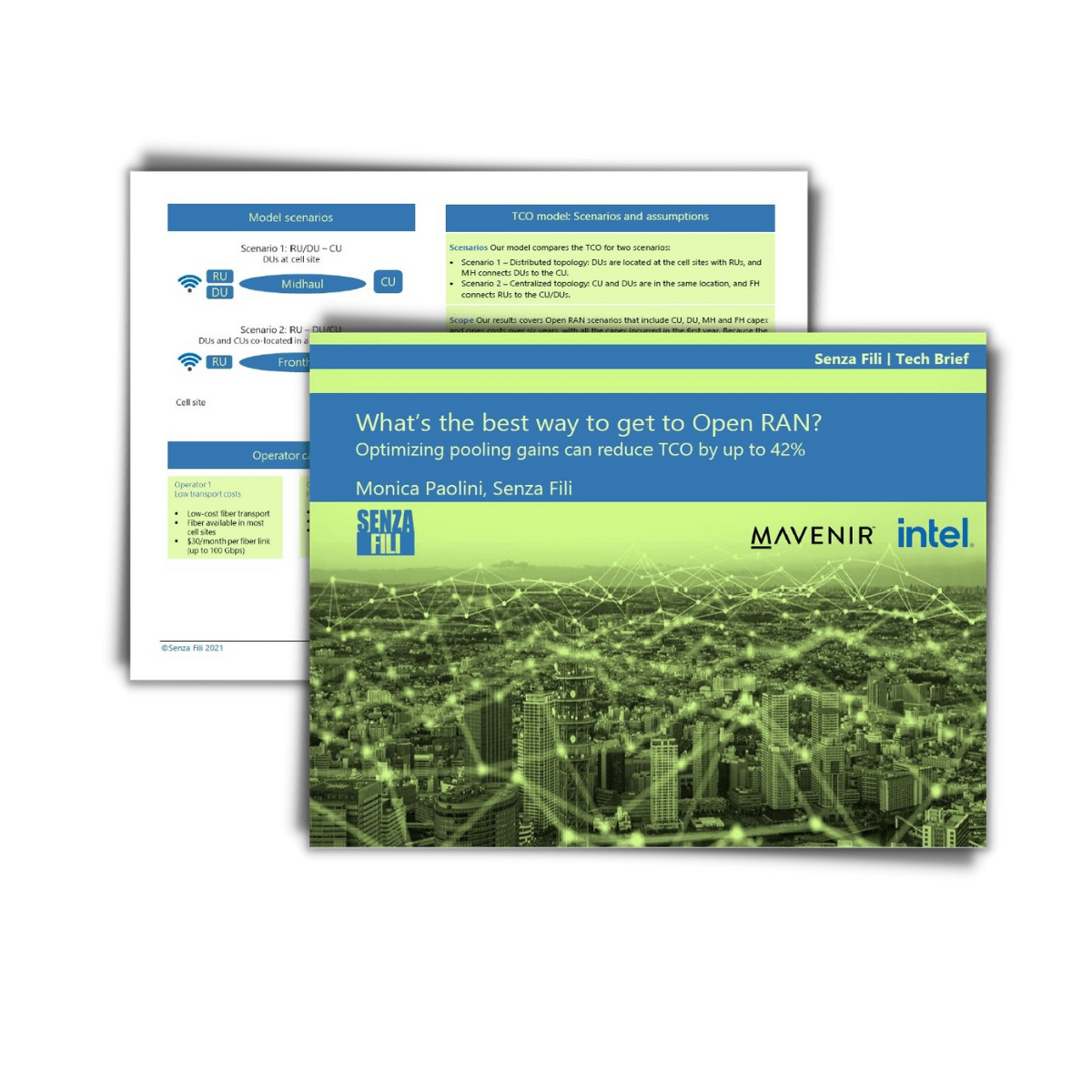 White Paper
What's the Best Way to Get to Open RAN?