One Unified Vision
DIVERSITY AND INCLUSION
At Mavenir, we are committed to innovation that transforms the future of mobile networks. As part of that mission, we believe in a truly inclusive, global and high-performance culture. Mavenir is an equal opportunity employer, and we look for innovators, disruptors and those with a can-do attitude, empowering our entire workforce to grow, succeed and feel a sense of belonging.
Mavenir is united by diversity in backgrounds, skills, talents and thought leadership. Passionate and fearless individuals from all walks of life that believe in the power of human connection – joined in respect for one another's personal strengths, values and experiences.
Above all, we are unified in one shared vision: we are one company; one team – delivering together to power continuous innovation.
CORPORATE RESPONSIBILITY REPORT
Our Corporate Responsibility Report spotlights the innovative and ongoing actions we are taking to ensure a healthy and diverse workforce, promote community involvement, and advance environmental performance. Highlights include increasing the use of renewables in our operations and lowering carbon intensity while investing in breakthrough technologies. Mavenir's commitment has never been stronger, and we are fully engaged to protect our workforce and the future of our communities and the environment. 
Code of Conduct
Our Code of Conduct conveys many important messages to our employees, our customers, our business partners and vendors, as well as our equity holders and the general public. Most of all, it demonstrates our commitment. We are committed to maintaining high ethical standards when conducting our business. Our reputation and success depend on doing business with integrity and delivering on our promises to our equity holders, customers and employees.
Expected workplace behaviors are designed to support our Values and are based on the core concepts of integrity, honesty and ethical behavior.
Honesty: Provide truthful information and respectful dialogue.
Ethical Behavior: Live the core values of the Company and act in good faith.
Lawful Conduct: Comply with all applicable laws and regulations.
Good Judgment: Apply appropriate judgment in decision-making.
Common Sense: Use common sense in daily activities and interactions.
Global Procurement Policy
Code of Business Conduct Expectations for Third Parties outlines the Company's expectations for ethical behavior and legal compliance by its business partners, including suppliers, external agents, resellers, alliance partners and others. The expectations are in line with internationally recognized platforms for socially responsible corporations, including the United Nations Global Compact Principles, the International Labor Organization, and the Global e-Sustainability Initiative.
This policy is also in line with our Code of Conduct. We do not expect our business partners to adhere to a standard we are not willing to adhere to ourselves.
Grievance Mechanisms
We encourage everyone who works for Mavenir to report suspected breaches of our Code of Conduct. This can be to managers within Mavenir, or via an anonymous external confidential reporting service – an online and phone reporting hotline that is regularly communicated to all employees, suppliers and contractors.
Certifications
COMMITMENT TO
QUALITY

AND

SECURITY
Environmental and occupational health and safety are integrated with Mavenir's Quality Management.  Mavenir is certified to TL 9000 (Quality Management), ISO 9001 (Quality Management ),  ISO 27001 (Information Security Management) , NESAS 5G Security Certification, and ISO 45001 (Occupational Health and Safety Management).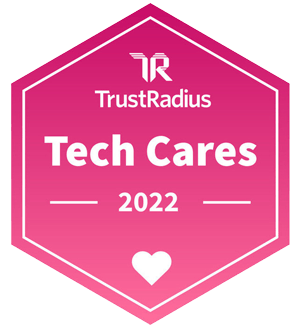 2022 Tech Cares Award from TrustRadius
Mavenir has been recognized with a 2022 Tech Cares Award from TrustRadius, one of the most trusted research and review platforms.
"Mavenir's commitment to its employees, customers, and stakeholders has never been stronger. We are fully engaged to protect our diverse, growing, and hybrid global workforce and the world we live in. We believe this to be essential for the future of our communities, and the environments we do business across." – Ramnik Kamo, EVP, CIO and CPO
HR PRIVACY NOTICE FOR CALIFORNIA NOTICE
Effective Date: 25th March 2020
Mavenir Systems, Inc. and its affiliates and subsidiaries ("Mavenir") respects your concerns about privacy. This Privacy Notice describes the types of personal information we collect about California residents
Certain terms used in this Notice have the meanings given to them in the California Consumer Privacy Act of 2018 and its implementing regulations (the "CCPA").
Personal Information We Collect:
Mavenir may collect the following categories of personal information:
Identifiers: identifiers, such as a name, postal address, telephone number, online identifier, internet protocol address, email address, account name, date of birth and other similar identifiers
Additional Data Subject to Cal. Civ. Code § 1798.80: signature, state identification card number, and financial information
Protected Classifications: characteristics of protected classifications under California or federal law
Commercial Information
Biometric information
Online Activity: Internet and other electronic network activity information, including, but not limited to, browsing history, search history, and information regarding your interaction with websites or applications
Geolocation Data
Inferences: inferences drawn from any of the information identified above
HOW WE USE THE PERSONAL INFORMATION
We use personal information for the purpose of carrying out and supporting Mavenir functions and activities, including the uses described below. In addition to general purposes, the purposes listed below also include relevant "business purposes" as they are described in the CCPA.
Ensuring business continuity; protecting the health and safety of our staff and others; safeguarding, monitoring, and maintaining our IT infrastructure, office equipment, facilities, and other property; detecting or preventing theft or fraud, or attempted theft or fraud; and facilitating communication with you and your designated contacts in an emergency.
Operating and managing our IT, communications systems and facilities, and monitoring the use of these resources; performing data analytics; improving our services; allocating and managing company assets and human resources; strategic planning; project management; compiling audit trails and other reporting tools; maintaining records relating to business activities, budgeting, and financial management; managing mergers, acquisitions, sales, reorganizations or disposals and integration with business partners.
Complying with legal requirements, such as tax, record-keeping and reporting obligations; conducting audits, management and resolution of health and safety matters; complying with requests from government or other public authorities; responding to legal process such as subpoenas and court orders; pursuing legal rights and remedies; defending litigation and managing internal complaints or claims; conducting investigations; and complying with internal policies and procedures.
Performing services.
Auditing related to a current interaction with you and concurrent transactions.
Certain short-term, transient uses.
Detecting and protecting against security incidents, policy violations, including without limitation information security and code of conduct policy violations, malicious, deceptive, fraudulent, or illegal activity, and prosecuting those responsible for that activity.
Debugging to identify and repair errors that impair existing intended functionality.
Undertaking internal research for technological development and demonstration.
Undertaking activities to verify or maintain the quality or safety of a service or device that is owned, manufactured, manufactured for, or controlled by us, and to improve, upgrade, or enhance the service or device that is owned, manufactured, manufactured for, or controlled by us.
How To Contact Us
If you have any questions regarding this Privacy Notice for California Residents or our privacy practices, please contact us.