WHY NETWORKS NEED TO CHANGE FOR THE 5G ERA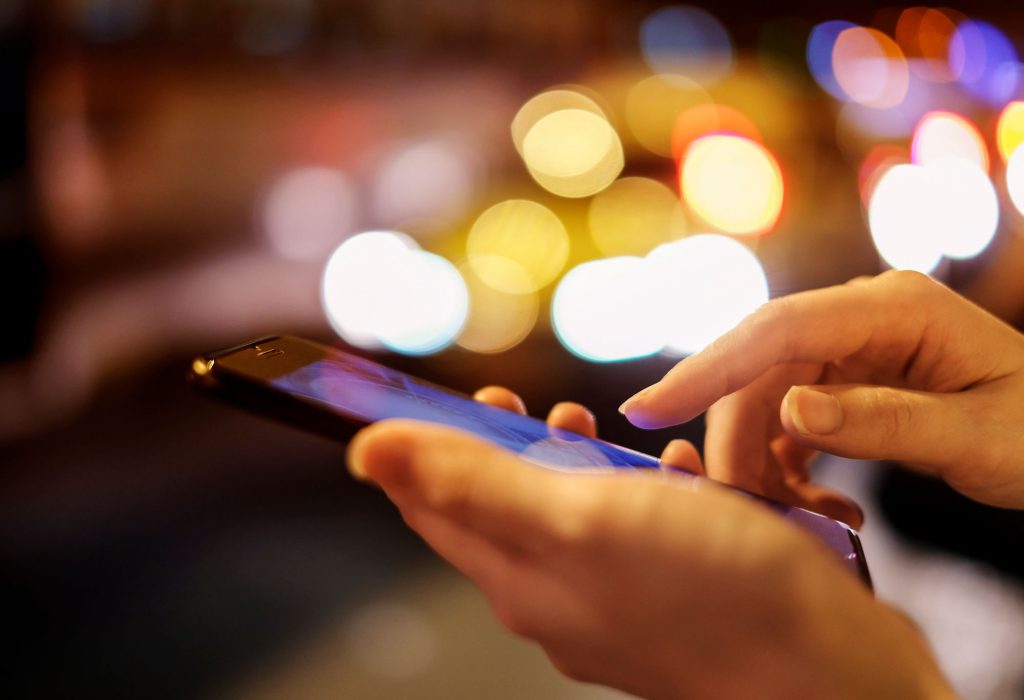 Mobile Europe recently sat down with our very own John Baker, Senior Vice President of Business Development, to discuss why networks need to change for the 5G era in the latest 5G Insights Report.
WHAT IS DRIVING OPERATOR 5G STRATEGIES TODAY – COST SAVINGS OR REVENUE GENERATION?
John Baker: It's actually both and you really can't divorce the two. 5G is all about delivering higher bandwidth to the end-user at a lower cost-per-bit. Growth has slowed considerably for mobile operators. How can they deliver 150MBps consistently to an end-user, compared to the 5MBps or 10MBps they see today, without increasing costs? They will have to produce 10 times the bandwidth at same or less cost as they do today, so they've got to take costs out somewhere. They'll need to reconsider all the elements in the network. At the same time, they also need to think about how they will create services that will generate new revenue.
WOULD YOU SAY THAT CURRENT OPERATOR BUSINESS MODELS ARE NOT SUSTAINABLE?
That's a good way to describe it. You can't carry on passing everything through a single pipe. There's an apt analogy here with the history of computing. Back in the 1960s, everyone believed the mainframe was the way to go. Suddenly, when the personal computer arrived, the ability for everyone to have a PC on their desk changed the whole economics of computing. The same thing is going on in the mobile world. The centralized core has just about had its day because you can't afford to keep increasing tenfold the amount of data that has to go down that centralized pipe.
WHAT NEEDS TO CHANGE?
We believe there is going to be a fundamental change in network architecture to deploy 5G. Operators are already starting to think about how to rearchitect the network for key parameters such as latency, service quality and cost reduction. Today, everything goes through the core, comes out the other side, and you end up with pretty high latency in the network; whereas 5G is all about high-bandwidth, low-latency services.
How operators will achieve that is driving the discussions around mobile edge computing and moving compute functionality out to the edge of the network, for example. Important decisions, such as those about disaggregation in the core, will affect 4G networks today and 5G tomorrow. There are some architectural changes that operators can implement today and don't have to wait for 5G.
IS IT LONG OVERDUE FOR OPERATORS TO BE THINKING ABOUT RADICAL CHANGES TO THEIR NETWORKS AND BUSINESSES?
Absolutely. But they're starting to get it. I've seen operators starting to recruit back some of the skills that they've lost to put the technical knowledge back into the organization. The business model over the last several years has been to outsource to one of the big OEMs and let them guide their strategies. But that model has made it more difficult for carriers to compete on features and functionality because everyone has nearly the same capabilities from day one.
Existing network architectures also don't allow operators to move fast enough to compete with web-scale Communications Service Providers (CSPs). Meanwhile, their traditional vendors aren't really helping because they want to maintain what I call the "big box theory." They're producing boxes with custom hardware and the more they can scale that legacy business, the more profitable they are. While the large vendors are making moves in software-based networking and virtualization, they ultimately don't want to cannibalize their own offerings. As for any company facing disruption, it's tough for them to pivot.
HOW DOES MAVENIR HELP OPERATORS TO TRANSFORM NETWORK ECONOMICS?
First of all, we view everything from the radio to the core as virtualized software running on generally available, commodity off the shelf (COTS) hardware. We're taking the same approach to the radio architecture, which is really the last piece to be put on a commodity platform, with our Virtualized RAN offering.
We've also been working with the xRAN Forum to develop a specification for software-based radio architecture, which will allow the radio access to be treated like a white box function. The RAN has very much been controlled by three big suppliers – Ericsson, Huawei, and Nokia. We're challenging these old business models, introducing competition and price erosion in the market.
New architectures like Virtualized RAN enable major cost reductions. A recent RoI study found that Mavenir's vRAN can save mobile operators 49 percent in capital costs and 31 percent in annual operating costs, compared to traditional RAN implementations.
THOSE ARE BIG CHANGES FOR THE RAN, BUT WHAT ABOUT THE CORE NETWORK?
Through virtualization, you not only can easily scale-up large networks but also scale down. Our microservices-based vEPC scales up, down, in or out independently across parameters including throughput, transaction rate, and session capacity. The ability to scale down to small form factors of commodity hardware cost-effectively creates new business models. For example, we can put a complete stand-alone network in the enterprise running on few compute cores at very low cost.
YOU MENTIONED MOBILE EDGE COMPUTING (MEC) AS ONE OF THE ARCHITECTURAL CHANGES FOR 5G. BUT ARE MOBILE OPERATORS READY TO EMBRACE EDGE COMPUTING?
I think the industry has been struggling with MEC because nobody could come up with the applications that could produce the revenue numbers that the carriers would need. But if you come at it from a cost-saving perspective, you can justify the platform.
Video services account for 80 percent of mobile network traffic today and that doesn't look set to change. If you can break that out as quickly as possible and offload it from the operator's licensed network elements, that reduces costs. So as part of the vEPC functionality, we developed a virtual Media Breakout Controller that does just that. It's essentially a mobile edge computing application that allows early offload. We've shown that if you can offload just 40 percent of video traffic, the edge computing deployment pays for itself in one year and operators can defer capacity investments in the mobile core by more than two years. That also shows the number of unprofitable traffic operators that are carrying over an archaic architecture. Another application we're working on puts video optimization algorithms at the edge of the network, which results in more than a 20 percent improvement in cell site capacity.
The point is that these two applications alone justify the placement of compute functionality at the mobile edge. And once cost savings are realized, operators then have an edge compute foundation upon which to build new revenue-generating services. Once operators are virtualized, they can quickly deploy new services. The big question for operators over the next couple of years is, are they ready to challenge their legacy systems and reinvent themselves?
IT'S NOT EASY FOR LARGE, LEGACY BUSINESSES TO CHANGE QUICKLY. WHAT OPPORTUNITIES DO OPERATORS HAVE FOR REINVENTING THEMSELVES?
Remember that 5G is an evolution, not a revolution. Operators can evolve their networks one site at a time. The challenge is that on one hand, they need to reduce costs and deliver new services, but on the other hand, they need to protect features and functionality from current suppliers. At some point, they'll decide to stop paying to maintain proprietary hardware-based solutions and invest in 5G-ready virtualized software solutions. They're thinking: when is the right time to take on the risk of new technology? Part of the answer is when they have the right software skillsets in their organizations to support the new opportunities. And again, that is starting to happen.
In the US, the availability of CBRS spectrum is going to reinvigorate the mobile services market. The spectrum will be freely available to any entrepreneur. Along with the ability to deploy low-cost, stand-alone private networks at enterprises, this spectrum is likely to unleash disruptive service models.
WE'VE TALKED A LOT ABOUT COST SAVINGS, BUT IS THAT ENOUGH TO TRANSFORM NETWORK ECONOMICS?
No. Operators can't survive simply by taking costs out of the network. Revenue generation and protection are equally important. Mavenir has developed some of the most innovative new services, such as Multi-ID virtual lines and mobile-first unified communications and Messaging as Platform capabilities. Each service leverages mobile operators' existing network assets to create differentiated new services.
Beyond that, we also ensure those revenues are protected from security threats. We have a messaging firewall that uses artificial intelligence and machine learning to detect and block spam messages. We also have a signaling security firewall that detects and blocks denial-of-service (DOS) attacks, protects privacy, and identifies fraud.
Altogether, we are everything from the app on the handset right the way through to the ability to deliver all the results of that app in a secure and cost-efficient way. Operators don't have to wait for 5G to get the benefits of virtualization. They can start today. As a nimble, software company ourselves, our solutions are helping mobile operators transform network economics through cost savings, revenue-generating services, and revenue protection capabilities.