Unified Communications and Collaboration in the Age of Ubiquitous Mobility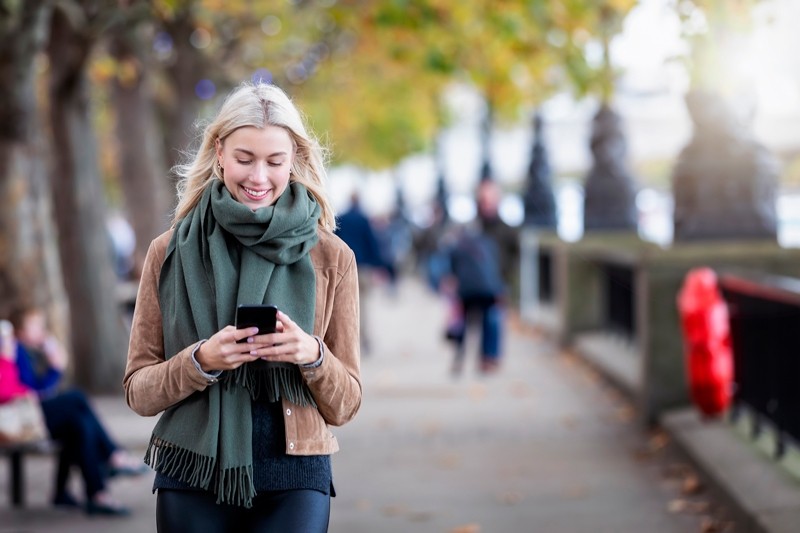 In a previous blog post, we talked about how mobile communications have become the fabric that sustains today's business productivity. In this one, we'd like to focus on unified communications and collaboration (UCC) in particular.
UCC IN THE BEGINNING
Unified Communications (UC) solutions started to develop at the very end of the 20th century and flourished in the early 2000s. In the beginning, the main objective of UC in the office environment was to leverage the fast penetration of internet services (specifically email) into enterprises of all sizes. Many providers of PBX systems as well as carrier hosted  enterprise solutions (e.g.: centrex) started to implement integrations to deliver voicemails via email (with the audio message as an attachment or a link to download the file), to perform click-to-call from a corporate directory (many times as a callback from the PBX onto the desk phone that would connect to the destination upon pickup), or to offer other convenient features that tied the enterprise telephony features to the business applications (mostly Microsoft Outlook).
The gradual conversion towards IP telephony, then later SIP-based UC, further enhanced the synergies between telephony and IT applications.   After the massive rollouts of mobile broadband, WiFi networks, and smartphones, almost every wireline UC solution manufacturer came up with some form of smartphone application to extend their business telephony capabilities to mobile.
COLLABORATION BOOM… FOR WIRELINE?
In parallel, the concept of online collaboration started to blossom. A multitude of collaboration providers—such as WebEx, Adobe Connect, Microsoft Lync (now Skype for Business), and Go-to-Meeting—entered the enterprise and carrier space with solutions to facilitate screensharing and online conferencing for workgroups. And most UC vendors either developed a conferencing and collaboration solution in-house or integrated with a partner to deliver full unified communications and collaboration (UCC) solutions.
The final stage in that evolution was the "cloudification" of the offerings, which leads to today's scenario where businesses can choose from a wide array of UCC providers with competing benefits and features and different user experiences, including desktop and mobile.
However, almost all those solutions share a common trend: they originated in the desktop, as wireline focused solutions, and have embraced mobility with limitations. In fact, I like to refer to those solutions as wireline UCC emulation on a mobile device.
These solutions implement a mobile application that uses the internet connection (mobile broadband or WiFi) on the mobile device to provide an over-the-top (OTT) service with no significant advantage over any other competing applications, other than feature richness or ease-of-use. But when it comes to mobility, they are all the same; in fact, they all share the same IP network and compete for the same bandwidth.
INTRODUCTION OF MOBILE-NATIVE UCC
Mobile network operators (MNOs), initially focused mostly on capturing market share on the consumer space, eventually entered the UCC landscape. With markets almost fully saturated and flat growth in the consumer space -where competition is mostly in price – MNOs have turned to business communications to grow revenue and obtain better margins. Also, business users are traditionally stickier and less prone to change providers for marginal improvements on price, as they are more wary of the risks of ensuring business continuity when switching providers.
However, when MNOs started to implement UCC solutions, they faced a limitation: the solutions available were wireline in nature, although they leveraged a mobile application or some form of call forking to introduce the mobile into the equation. As a result, most business telephony or UCC solutions being offered by MNOs today continue to be wireline emulation using an OTT app on a mobile device.
By doing that, they are not offering any differentiation over any of the other cloud UCC providers in the market; the only benefit they can provide is the inclusion of the service in the same bill as the phone line or the broadband access. This results in higher churn rates and lower customer fidelity. In addition, for those MNOs that have been reselling wireline UCC from known brands, there is little they can do to prevent customers from moving to the actual provider of the UCC service once their contract with the MNO is completed. This results in the MNO losing the resale commission or margin.
But isn't there a way MNOs can leverage their massive investments in mobile network technology to deliver a better UCC solution? Why not offer a mobile-native solution that is created with the mobile device at the center and is owned entirely by the MNO?
MAVENIR MOBILE BUSINESS COMMUNICATIONS & COLLABORATION
At Mavenir, we know there is a better way to do UCC on mobile. And because of our mobile DNA, we are laser focused on assisting our MNO customers to deliver solutions that are designed with the mobile user experience at the center. This commitment to our MNO customers led us to create a mobile-native UCC solution that leverages the massive investments done by MNOs in their LTE network and IP Multimedia Subsystem (IMS) to deliver a business communications solution that leverages components of the operator's mobile fabric (such as VoLTE, LTE quality of service class identifiers, RCS messaging, and more) and allows them to offer mobile-first experiences that meet the needs of businesses of all sizes, today and in the future.
This solution is called Mobile Business Communications and Collaboration, is part of Mavenir's Mobile Business Fabric, and provides the key UCC capabilities that businesses expect, with unique mobile differentiators from our Mobile Business Fabric such as universal messaging using RCS with SMS and MMS fallback, online portals and analytics, business chatbots, guaranteed quality of service for voice, video, conferencing, and collaboration media. Mobile Business Communications and Collaboration offers intuitive mobile experiences at the center with the possibility to include desktop clients and phones. It offers many more unique features that allow businesses of all sizes to fully embrace mobility, enable their deskless, mobile-first employees to be more productive, and enhance their availability at any time, in any place, to ensure they never miss a business opportunity because they couldn't take a customer call.
The shift to mobility is unstoppable, and at Mavenir, we are working hard to be a key agent of change in the race towards mobile-native business communications. Stay tuned for all the new features and integrations that will arrive and be announced in the coming months.