Pioneering New Horizons: How Mavenir and AWS are Helping CSPs Leverage the Public Cloud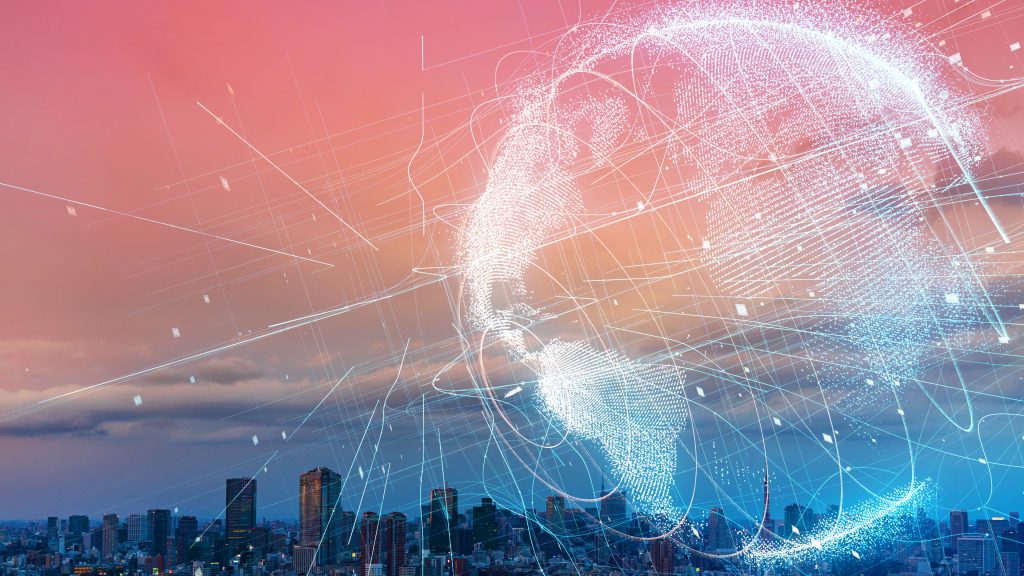 We are witnessing an exciting paradigm shift in the telecommunications world. The agility and scale of the public cloud and niche communication infrastructure capabilities of CSPs are beginning to converge into a mutually beneficial relationship that will shape the innovation and operating models for the telecommunication industry in the forthcoming decade. With greenfield 5G CSPs like Dish Wireless successfully launching a network by adopting the public cloud as their platform for end-to-end services, there is no longer a need to prove that the hyperscale platforms are the right choice for telecom grade workloads.
The Big Shift
This is just the start of a journey that is paving the way for a new era of operating and managing networks, allowing the customer to focus on business logic and revenue-generating applications, rather than acting as a system integrator and having to deal with CAPEX planning, infrastructure build-out, and continuous refreshing of that build-out
A natural next step is to offer Network-as-a-Hosted Service (NaaHS) to CSPs, which can provide a secure, cost-effective alternative to run parts of the telco network on the public cloud and give the CSPs flexibility to integrate the solution with other on-prem workloads – all without compromising or degrading their SLAs and resiliency.
Mavenir has laid out a vision of "one network, all software, any cloud" providing an end-to-end portfolio working with strategic partnerships such as AWS. This vision takes advantage of scaling worldwide compute infrastructure footprint and automation capabilities of AWS to carve out managed solution offerings focused on helping all categories of service providers to move 4G/5G packet core, IMS, Voice, Messaging, and Private network workloads in a public cloud that is proven and presents attractive OPEX models.
Leaping Ahead
The solution is designed to offer these capabilities in a SaaS model to CSPs, whereby they can quickly do a pilot and launch the service in a time frame which was never thought of earlier. CSP's can pick and choose these services and bring in their own providers for certain capabilities like RAN, BSS, E911, Lawful Intercept, and Intercarrier exchange to complete the network build-out. Mavenir has already demonstrated a pilot of the end-to-end rollout of the services at MWC'22 this year.
The solution benefits several telco specific scenarios, noteworthy among them are:
New 5G greenfield deployments
Brownfield CSPs looking to cap and grow their existing deployments
Tier-2/3 and rural CSPs looking for a cost-effective replacement of current gear
CSPs looking to augment their network to capitalize on private network opportunities
The services described below are offered in different packages and can be scaled on demand. The packages are designed to accommodate a variety of use cases and deployments; 4G and 5G mobile broadband, 4G IoT, VoLTE/ViLTE, and VoNR/ViNR, etc. They are offered as pure SaaS services where Mavenir, in partnership with AWS, will offer managed operations and allow enough visibility, control, and insights to the CSP over these services.
Flexibility and Scale with AWS
The NaaHS solution is designed to be deployed in a combination of AWS Region, Local Zones (LZ), and Outpost servers, depending on the use case. All network services in the solution are lifecycle managed through Mavenir's orchestration solution, which makes it easy and efficient to design and deploy a network instance for a customer. For brownfield deployments or existing service replacements, Mavenir Professional Services ensures a smooth migration of traffic from the existing network to the NaaHS instance by working in tandem with the CSP.
Network security, isolation, and data governance are pillars of the design, and Mavenir worked with AWS to carefully architect the solution to ease typical CSP security concerns. AWS brings in deep expertise through its global cloud operations for different industries and coupled with Mavenir's expertise in designing highly distributed and resilient telco solutions, CSPs do not have to look any further to build out their network.
Mavenir has vast experience in managing operations for global carriers, operating hosted messaging services for leading CSPs in the Mavenir cloud, as well as AWS based CPaaS solution (SaaS) offering through the Telestax acquisition. Mavenir is committed to enabling customers to reduce TCO while continuing to innovate with partners – and NaaHS is a big step towards that goal.