Opening-up Cloud-Native 5G for Over 240 Million US Subscribers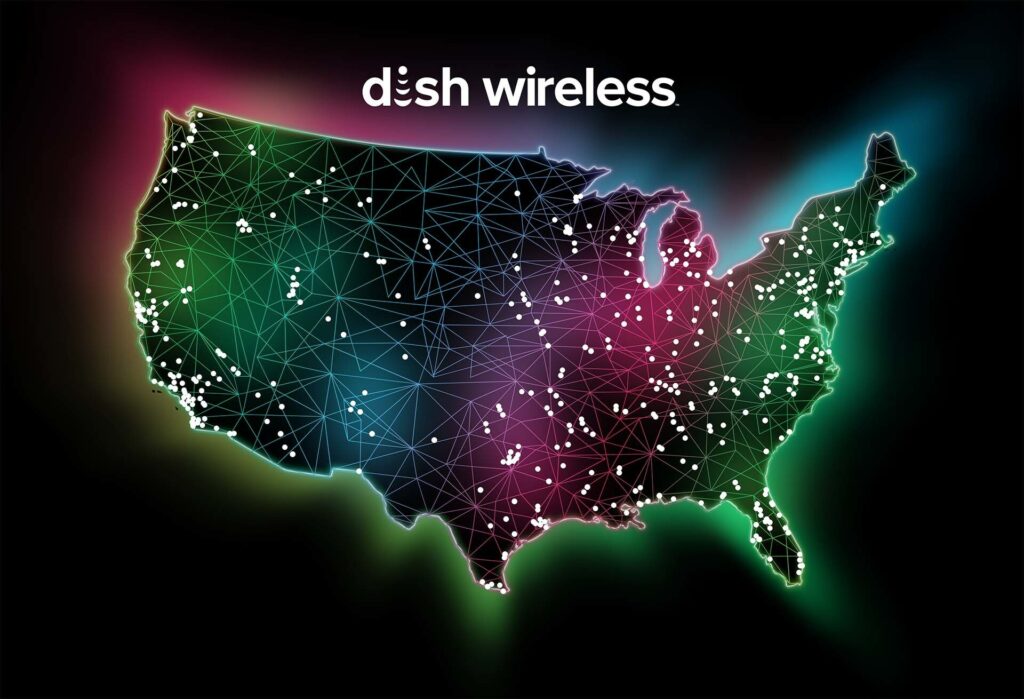 DISH Wireless and Mavenir Celebrate Success of Open RAN Ecosystem Collaboration
US wireless carrier DISH Wireless is fulfilling its vision of "changing the way the world communicates" with the delivery of a nationwide cloud-native 5G Open RAN network. Mavenir congratulates its partner DISH Wireless on reaching the impressive milestone of deploying over 15,000 5G Open RAN sites that cover over 70% of the US population – more than 240 million Americans – within the FCC buildout deadlines.
Mavenir has been central to the DISH Wireless network transformation from the very beginning. Mavenir's agile and programmable Open vRAN solution was selected in April 2020 for Project Genesis –setting the foundations of an innovative, software-centric Open RAN network with a level of flexibility, intelligence, and scalability that has redefined the wireless industry.
DISH Wireless and Mavenir have formed a formidable partnership to deploy the world's most advanced cloud-native Open RAN network, using fully virtualized software solutions that run on vendor-neutral hardware and support 5G Voice over New Radio (VoNR). Mavenir provides DISH Wireless with a fully virtualized 5G Open virtualized RAN (vRAN) Solution, consisting of RAN Distributed Unit (DU) and Centralized Unit (CU) software – harnessing fully virtualized software solutions that run on vendor-neutral hardware and support 5G voice-over new radio (VoNR).
The RAN software – which runs on commercial-off-the-shelf (COTS) hardware – offers the flexibility to be placed anywhere, from the cell site to seamless deployment in the cloud. The O-RAN-compliant software enables interoperability with any O-RAN-compliant radio hardware vendor, giving DISH Wireless total freedom of choice in selecting the best components to build and design the network, while lowering the total cost of ownership (TCO). Moreover, adopting a cloud-native approach from the outset has allowed DISH Wireless to achieve unprecedented operational efficiencies through automation and intelligence using AI/ML-based tools.
Mavenir is strongly aligned with DISH's vision of transforming communications for people everywhere. Through our partnership, we've overcome many challenges and leveraged valuable key learnings from our collaborations with the third-party O-RAN-compliant radio vendor, working with Hyperscalers integrating RAN workloads on public/private or hybrid cloud deployment models and much more. Mavenir, as a provider of vRAN solutions, has played a pivotal role in bringing all the stakeholders together and facilitating a RAN System-Integrator view. This fully integrated approach enabled the DISH Wireless network to bring together a true cloud-native End-to-End (E2E) Open RAN solution. All of this was made possible by the inherent attributes of Open RAN that allow for the decoupling of software from hardware – enabling network operators to use standardized hardware running software from a variety of vendors on any cloud infrastructure and leveraging open standard O-RAN interfaces.
By utilizing Mavenir's Open vRAN solution with cloud automation benefits and configuration tools, DISH has been able to deploy over 9500+ cell sites, delivering over 55,000 5G Open RAN radios in just 16 months. This field-proven framework allows DISH to introduce a new partner into the system and quickly roll out the network with cloud-smart automation. This significantly reduces the time and complexity of deploying network services across distributed RAN sites, enhancing performance, operability, and scalability, to accelerate the delivery and adoption of new network services.
The Open RAN ecosystem is a collaborative effort driven by key industry stakeholders in the mobile network domain, spanning operators such as DISH, Hyperscalers, RAN, Radio and Packet Core vendors and more. Sharing a common ambition to foster openness and innovation, this ecosystem approach enables the building of solutions that optimize TCO, improve the user experience over a terrestrial network, and create new business opportunities for the economy. DISH Wireless is leading the way with a true multi-vendor Open RAN network that has been successfully deployed in a live commercial network, providing a powerful demonstration of how a communication service provider (CSP) can maximize the value of its 5G network modernization through a proven and innovative solution.
Mavenir has been a recognised leader in the Open RAN networks domain, spearheading innovation and collaboration with other ecosystem partners for many years. Mavenir will continue to support DISH and other CSPs around the world in their journey of network transformation towards innovation and openness.
For more details, visit Mavenir & DISH case study in below link: