INDIA MOBILE CONGRESS RECAP

At India Mobile Congress (IMC), it was clear the nation is on the fast track to 5G!  The week was full of momentum as Mavenir spoke on Emerging Technologies and Futuristic Networks and showcased live-demos with industry leaders such as Intel. Read on to discover the key topics discussed and highlights from the event.
MORE DATA ON THE HORIZON
Mavenir is the industry's only end-to-end, Cloud Native Network Software Provider and has had a strong presence in India since 2006. With three office locations and over 1100 employees throughout the country, much of Mavenir's innovation is derived from this market. Mavenir works with over 250+ mobile operators globally and is now bringing it end-to-end virtualized solutions to operators in India furthering the market transition here from 4G to 5G.
According to RIL Charmian, Mukesh Ambani, for "those in the telecom, IT and digital space, never before has India witnessed such an explosion of entrepreneurial spirit – India has moved from the 155th rank in mobile broadband penetration to the number one nation in mobile data consumption in the world…in less than two years. This is the fastest transition anywhere in the world from 2G/3G to 4G."
Mavenir is there!
NEXT-GENERATION TECHNOLOGY
During the IMC Global CEOs Conclave panel discussion, Mavenir's Pardeep Kohli shared, "Just don't change, innovation is the key to making sure we are on the right path at all times"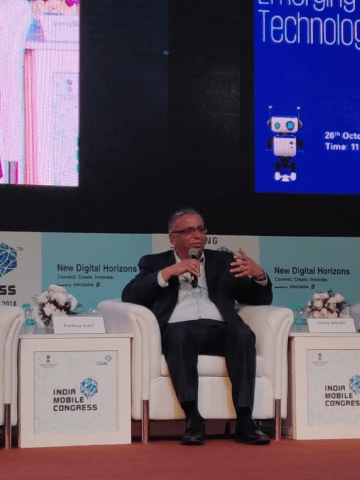 The next generation of mobile technology will unleash peak data rates of multi-gigabits per second, transmitting significantly higher volumes of data, as well as supporting a myriad of Internet of Things (IoT) devices and new services for massive machine communications and ultra-reliable low latency applications.  The sheer volume and variety of 5G data traffic will break current infrastructure and will not be able to cost-effectively scale to meet demand, provide the flexibility or allow the rapid introduction of revenue-generating services.
The network architectures that dictated 4G strategies can't support 5G use cases.  But how operators can innovate and achieve the move to 5G is what's driving discussions around mobile edge computing and network slicing. Operators can't survive simply by taking costs out of the network — revenue generation and protection are equally important.
NETWORKS OF THE FUTURE
It was said several times throughout the event, "India will be ready for 5G before the world." There is a lot of hype around 5G but many operators will need to monetize their 4G network investments.  Since most deployments of 4G Radio are based on proprietary hardware models, that has been difficult.  Mavenir is focused on virtualizing the RAN.  Utilizing its award-winning NFV and MANO platform CloudRange, Mavenir enables operators to take advantage of radio slicing for enterprise, IoT and other specific use cases.
Mavenir's CEO, Pardeep Kohli referenced these benefits and the importance of open, virtualized networks in his discussion, Metrics of Futuristic Networks during the conference.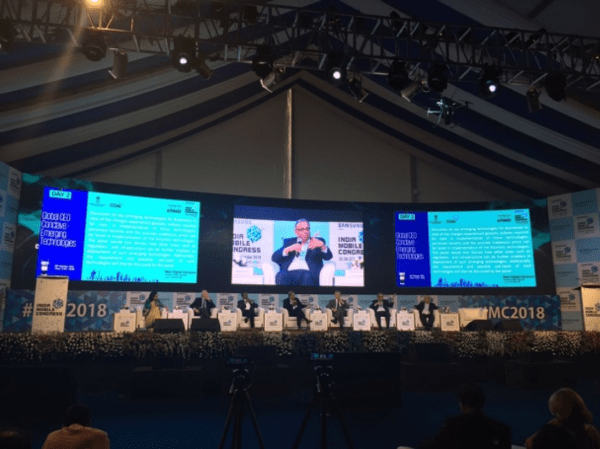 Seeing is Believing
During the event, we demonstrated Mavenir's innovative vRAN approach centralizes the baseband processing in a cloud-native virtual Base Band Unit (vBBU), with optimized fronthaul (FH) transmission between the RRU and the vBBU over ethernet. The highly modular software platform brings the benefits of cloud-based virtualization that are deployable in today's 4G networks and paves the way for 5G (NR).
In collaboration with Intel, Mavenir showcased new infrastructure reference design paving the way for quick 5G deployment.