HOW CAN CONTACT CENTER TECHNOLOGY HELP A BUSINESS THAT IS NOT A CONTACT CENTER?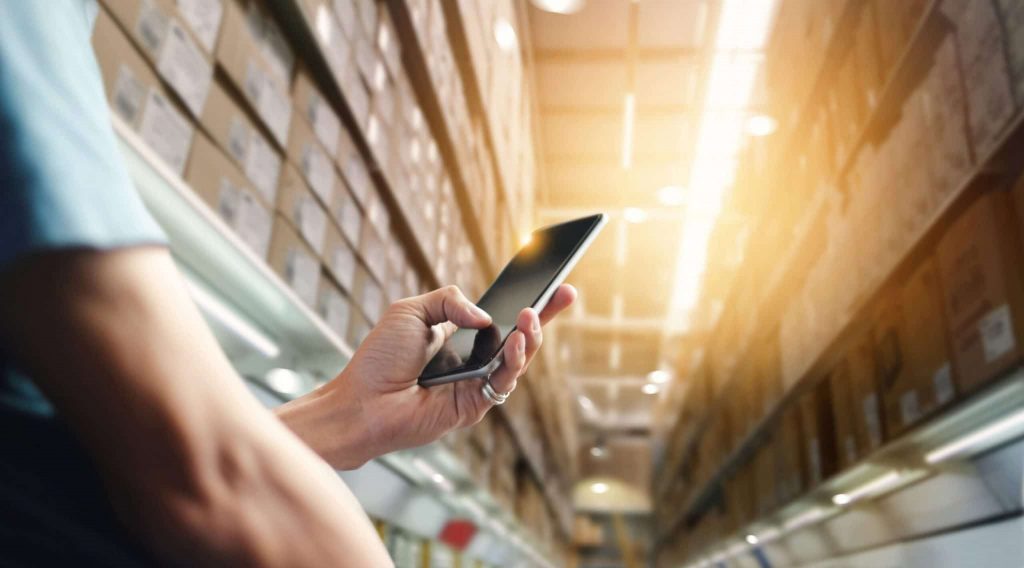 Continuing the series of Mobile Business Fabric™ related posts, we are going to focus our attention on another growing segment of business communications solutions: contact center technology.
THE NEED FOR CONTACT CENTER TECHNOLOGY
Contact center is a term coined around the 1990s that represents an evolution from the call center concept. The history of call center technology goes back 50 years to the late 1960s where a British company, Birmingham Press and Mail, implemented a private automated business exchange (PABX) solution to handle clients over the phone with rows of agents sitting in a room. A decade later, in the 1970s, call centers started to become mainstream with the patent of the Galaxy Automated Call Distributor (GACD) by Rockwell International, and the popularization of telephone headsets for hands free operation—presented to the entire world in televised broadcasts from the NASA Mission Control Center.
These call centers—initially designed to facilitate the handling of urgent calls or large volumes of incoming communications into agents—evolved in the 1990s to integrate a coordinated ecosystem of people, processes, materials, technologies and strategies to provide access to information, resources, and expertise through appropriate channels of communication (not necessarily limited to the phone) with the objective to enhance the value of the interactions between customers and organizations. The contact center had been born.
BUT I DON'T NEED A CONTACT CENTER
For the average user, the words contact center can have multiple connotations and many of them are not positive.
Most of us imagine a contact center as a room full of outsourced personnel sitting in minuscule cubicles, dancing in an anthill-like frenzy to process customer inquiries as fast as possible to achieve their strict performance indicators or sales quotas.
On the other hand, we have the bad user experience reputation: the user perception of never-ending minutes on hold, waiting for the next available agent, countless transfers, hopping from one agent to the other, until they find the person who can help them, or they finally give up any hope of ever getting their problem resolved.
And let's not even talk about the dreadful interactive voice response (IVR) experiences that many contact centers have deployed where it is easy to get into an endless loop of menus and options that keep the user running in circles while their blood pressure reaches dangerous levels.
The general perception is that contact center technology is designed for large enterprises with large volumes of customer calls that are looking for a cost-efficient way to handle a vast amount of customer calls. Therefore, most small and medium business (SMB) customers tend to break away from a conversation when the contact center topic is discussed because all they can hear in their heads is large, large, large, expensive, expensive, expensive… not for me!
But that is not true; contact center technology—when properly scaled down and with the right user experience—can provide many benefits for smaller companies.
THE CUSTOMER ENGAGEMENT CHALLENGES OF SMALL BUSINESSES
Most SMBs use a single voice line for their business calls. In today's world, this line is becoming a mobile phone. If a new customer calls them and they don't answer the phone, that represents a missed business opportunity; that happens more often than not as nearly half of all business calls are not answered. But don't we have voicemail to take care of those unanswered calls? Sure, for the 20% of people who leave a voicemail, because 80% of callers will hang up instead of leaving a voicemail.
Today, if a customer calls your business and the call is not answered, they will quickly and without hesitation jump onto the next business in their web search results.
Additionally, consumer habits are changing fast. A recent state of global customer service report issued by Microsoft shows that 47% of consumers prefer text-based channels (e.g.: text messaging, email, social) to engage with a business and 75% of consumers expect personalized interactions, which require integration into the business tools to know who the customer is, understand their problems or needs and minimize the level of information they need to provide to the business to reach a satisfactory outcome.
SMBs are losing customers today for two main reasons:
All these challenges can be addressed with a communications system that improves the customer experience, enhances availability, provides first call resolution, and tracks the customer interaction history (regardless of the communication channel used); among other things. This is precisely what contact center solutions provide, and large enterprises have used them for years.
OPTIMIZING CONTACT CENTER TECHNOLOGY FOR THE SMB
Traditional contact center technology has not been a fit for the SMB market because it is slow to deploy, too complex, and not affordable for this segment. It normally requires a multi-year service commitment or a heavy infrastructure investment and tends to offer a rigid package of features that remain constant until the next technology renewal cycle.
What SMBs need is a set of tools that will allow them to reduce the number of missed calls and provide a personalized user experience to their customers, in their channel of choice, but at the same time, offer the following characteristics:
Instant Setup — functional in minutes, onboarding with self-service, web-based tools
Simplicity — with pre-configured templates that configure the typical features required for a certain kind of business (e.g.: dentist, landscaper, etc.)
Low Cost — with pay-as-you-go monthly billing, and no long-term commitment.
Flexible — with modular features and customizable packages.
At Mavenir, as part of our initiative to transform mobile network economics, we have taken a new approach to contact center technology, by adapting the needs of SMB's to deliver an efficient and cost-effective solution to minimize the number of missed business opportunities. We call it Mobile Business Contact™, and it is a customer engagement solution for SMBs that provides fast deployment, unmatched simplicity, and a powerful set of features.
Mobile Business Contact™ provides an omnichannel solution that includes ACD routing on the SMB phone number and a customizable, streamlined user interface that allows SMB employees to easily go from new user to expert quickly, without reading product manuals or sitting in training classes. It's a do-it-yourself implementation that allows SMBs to go from signing up for the service to be receiving customer calls within minutes!
The web-based omnichannel panel allows a small business to centralize all customer communications (phone calls, emails, text-messages, social network messages, and RCS business messaging) into a single view for easier tracking of the customer journey. The integration of a WebRTC phone into the panel eliminates the need to deploy phones or equipment and allows the solution to be easily run on the go on laptops or tablets wherever mobile broadband is available; it is like carrying the power of an entire contact center in your briefcase.
Additionally, the solution includes simple integrations to SMB-preferred CRM tools, AI platforms, and other business enablers to allow them to personalize the customer relationship; all in a cost-efficient, pay-as-you-grow billing model with no long-term commitments.
With Mobile Business Contact™, mobile network operators (MNOs) and channel partners can target the SMB market with a focused solution that complements other services in their business mobility portfolio—such as unified communications and collaboration (UCC) and business messaging—and can be delivered in an agile, web-services-like manner via self-provisioning enrollment on a webpage.
Mobile Business Contact™ is part of Mavenir's Mobile Business Fabric and leverages decades of leadership and experience in mobile networks to offer a disruptive mobile solution to service providers; designed to generate additional revenue streams, protect their existing customer base, and reduce customer churn.
Learn more about Mobile Business Contact™.