Enriching CSP Networks with RIC Automation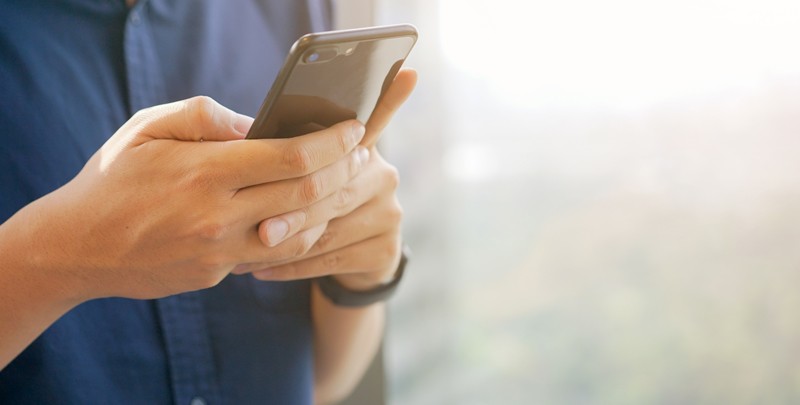 With all the excitement about new 5G applications, the RAN Intelligent Controller (RIC) is like an infusion of oxygen for the heart of the mobile network. Intended as a technology for all mobile generations, it seems for now that 5G use cases are currently driving the need for innovative RIC applications. The reason for this focus is that operators need a viable way to optimize their new investment in 5G network infrastructure, all while cultivating new revenue streams and elevating the customer experience.  The RIC is essential to these goals because it sits between applications and network infrastructure to control resources, traffic, and communication between users and the services they consume.
More importantly, the results are real.  Consider that at the O-RAN plugfest in 2021 hosted by Airtel India that Mavenir was able to feature a Traffic Steering application that reduced network overhead by over 50% while also boosting cell-edge capacity and user throughput by over 20% – those are numbers certain to pique the attention of mobile operators.
Modernizing the Network
Communication Service Providers (CSPs) have operated for decades in an environment (2G, 3G, and 4G) where the business processes catered to delivering services to people rather than non-human things.  Network planning and operations were performed accordingly.
The new era of 5G focuses on delivery of services to a variety of non-human use cases.  Old operational paradigms developed in 2G to 4G are no longer relevant.  The new non-human use cases have corresponding requirements for terms of coverage, mobility, latency and resiliency.  For example, capacity is no longer planned solely on population densities or around peak periods. Capacity needs to be delivered more quickly and be adaptable to different demand profiles. Operational paradigms like maintenance windows no longer make sense for these use cases.  Service activation must be adaptable to both satisfy customer demand and yield positive business results for the CSP.
To realize the potential of 5G, CSPs need to modernize the network with a RAN Intelligent Controller equipped with rich AI and ML algorithms.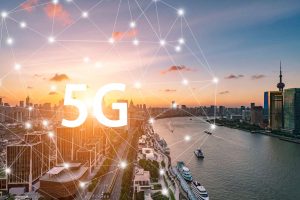 Not all RICs Look Alike
Where the RIC shines is its ability to synthesize AI/ML algorithms with deep insight into the CSP operational domain. Although the RIC is open and standardized, make no mistake – it's not a commodity. RIC automation is only as valuable to CSPs as much as its intelligence algorithms can sort out which data to be applied to which algorithms at which time and for which use cases.
One area where CSP expertise comes into play – and takes years to get right – is implementation of cloud-native, containerized deployments at massive scale. A robust RIC platform is one that is part of a full, cloud-native software stack that includes Service Orchestration, xApps and rApps as part of the the Intelligence layer, an Observability Framework (OBF) for Reporting and Analysis, and a full cloud and automation layer for infrastructure service orchestration and CI/CD.
CSPs can make the best use of the network by combining deep CSP domain expertise with finely-tuned Artificial Intelligence and Machine Learning algorithms.   Finely-tuned in this context means the ability to adjust and select the best AI/ML algorithm for the specific use case, rather than a one-size-fits-all approach.   The approach sounds simple, but that is because complexity is abstracted for the benefit of the network users.  The first step in the process is determining a general use case based on network data pattern analysis.   From there, complex mathematical modeling is applied and a specific algorithm is selected based on that modeling.    That algorithm then gets adjusted using proper network data – meaning data that is deemed useful to the modeling and not extraneous.    The result is a fine-tuned AI/ML engine, the output of which is perfectly unique and built on years' of telecom and data science expertise.
The RIC is a way to add strategic value and differentiation to the CSP network with a framework that modernizes and automates RAN operational workflows. CSPs are finding that to maintain a high level of user experience, they need the ability to make intelligent network changes and automate processes 24 hours a day, seven days a week – an important capability to supply the necessary self-optimizing and self-healing SON functions that pre-5G SON solutions failed to address.
The holy grail for CSPs is in the ability to realize real-time control and automation of the RAN, while still maintaining an open framework and platform.  This provides a significant advantage.  Unlike D-SON, Near-Real-Time RIC is open for CSPs to implement any xApp from any source on any RAN. In traditional environments, the RAN is considered "semi-automated" and non-real time as it requires manual intervention to execute changes recommended by the C-SON controller. Typically, changes are done at a cell-level, requiring a longer time window for data gathering and pre- and post- analysis. In the case of the near real-time RIC, the optimization decisions are taking place in milliseconds as part of the call processing at the user level.
The ability to play in a large sandbox of ecosystem vendors provides great value to the CSP in terms of reducing vendor lock-in and encouraging innovation. While some RIC platforms are still fairly closed and based only on a subset of working APIs, it is important to leverage the most enriched, dynamic set of xApps and rApps that have been developed in the industry.
The Numbers Don't Lie
This all sounds great for CSPs, but how convincing are the business results?
The non-RT RIC has shown the ability to deliver drastic improvement in Coverage and Capacity Optimization and Mobility Robustness Optimization KPIs by training ML models with live data to enable dynamic and adaptive policy and control. Mavenir has worked with Tier 1 operators to demonstrate reinforcement learning for traffic steering use cases to show significant, qualitative improvements. For example, live trials of Mavenir's RIC yielded a per-subscriber throughput increase by 28%, and results showed a significant reduction in handovers by 39% on average. In the future, the RIC is expected to make even more significant impacts on the mobile network.
The Near-RT RIC is responsible for fine-grained Radio Resource Management (RRM) of control-plane and user-plane of the RAN protocol stack at a per-UE level over the E2 interface.  Mavenir's near-RT RIC is the first to control RAN activity at BOTH the cell and individual user level – which makes a difference for the experience offered to customers.  The containerized application hosts trained AI/ML applications to infer and control O-RAN elements in near-real-time. In the 2021 Airtel India Plugfest mentioned above, Mavenir was able to show a live demonstration of the world's first O-RAN standards-compliant Near Real-Time RAN Intelligent Controller (Near-RT RIC) with an AI-powered extensible application (xApp). The xApp controlled the traffic steering functionality of a 5G Radio Access Network (RAN), a key feature that is responsible for managing the connectivity and mobility of users in the network.
One unique feature of Mavenir's Near-RT RIC is that the platform offers "Network Intelligence-as-a-Service (NIaaS)" to the xApps with a built-in suite of sophisticated AI/ML models, analytics framework, and cloud-native tools. NIaaS enables xApps to adopt scalable and practical ML-driven intelligence towards building programmable RAN optimization solutions for 5G and beyond.
Other xApps provides ways for CSPs to lower energy footprint and improve overall spectral efficiency. Any incremental benefit in spectral efficiency is a major consideration for CSPs, as mobile network TCO still is dominated by the RAN component of the networks, which accounts for more than half of the CapEx (due to spectrum) and even a larger percentage of the OpEx (due mainly to power required for RF transmission).
In what looks to be a robust market for RIC in the coming years, what really matters for CSPs is how the RIC helps their business stay profitable and grow. Finding a partner who has a strong pedigree in cloud-native technology, RAN deployments, and applied AI/ML is paramount to reaping the benefits of the RIC.
Learn more about the Mavenir RIC