Connecting Customers for Flexible, First-Call Resolution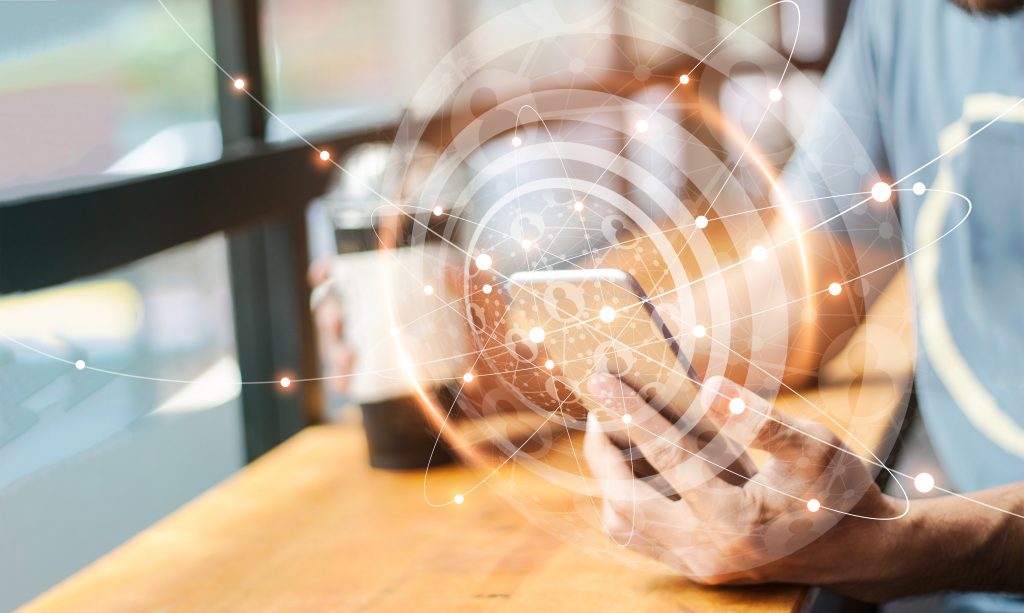 A good customer service experience requires customers to connect quickly and reliably any time they have an issue. Businesses have relied on contact center technology to ensure proper and reliable customer service, but many factors can hinder these connections. Sudden increases in call volume, customer error in data entry, and support representatives' inability to familiarize themselves with new channels can impact customer service.
Businesses want to resolve customer service issues the first time. Repeated contacts for the same problem degrade customer satisfaction by 15% with each interaction. Businesses need a customer engagement solution that can provide multiple routing capabilities and channels to drive first-call resolution and increase customer satisfaction.
Connecting with the Right Service Representative
To solve their issue, customers need to connect to the right service representative the first time. Businesses use interactive voice response (IVR) systems to do the proper routing. The IVR needs to implement customized greetings and announcements to help guide customers to the right representative. If that representative is unable to help or if the customers accidentally choose an incorrect option, they should not be forced to call back.
Additionally, many businesses support customers that speak multiple languages. A standard solution for this is to provide a separate, language-specific phone number or IVR menu. Different phone numbers and IVR menus can add complexity and – perhaps more important for the business – additional cost to the business in professional services required to design and implement the IVR.
Connecting During Busy Hours and After Hours
Supervisors typically monitor contact center traffic and need to be able to react quickly during call spikes. As queues fill up and wait times increase, customer satisfaction will decline. Businesses need a solution that can provide this insight as well as options to respond to these changes in demand quickly.
Although businesses have standard hours, many of them offer 24-hour access. A way to do that is by having multiple groups assigned for different shifts. However, this may not be cost-effective. A more affordable solution would be to have the ability to route directly to a specific service representative or group after hours, without manually changing the routing rules.
Connecting Using Multiple Channels
A previous blog post discussed the necessity of offering text-based digital channels to respond to customer needs. However, as businesses evolve to provide multiple channels, there can be a huge learning curve for the service representative. In addition, connecting these channels, rather than managing them as separate communication silos, is crucial.
Solving These Challenges with Mobile Business Contact
Mobile Business Contact helps customers connect to the right service representative the first time by featuring an intuitive IVR designer to create custom call flows. Businesses can upload existing recordings or use the built-in text to speech engine to direct customers to perform the actions required to connect to the right person. Since customers can still make mistakes, a service representative can also transfer the customer to another queue, number, or directly to another representative, rather than forcing them to call back.
Mobile Business Contact also provides multiple routing options for the business. The skills-based routing function allows businesses to match representatives with specific proficiencies so that the customer reaches the best possible person to assist them. By configuring a language as a skill, the business can reduce their effort and expenses required to support multiple languages. The time-of-day routing feature can route after-hours calls to a specific on-call representative on their device of choice, for example, on their mobile phone.
The real-time dashboard provides supervisors with a view of calls in queue and the number of busy and idle representatives. With this insight, supervisors can have representatives focus on a particularly active queue, skill, or channel to reduce long wait times for customers. A supervisor can modify the skills of the representative, or the representative can change their Client mode to only handle inbound calls rather than all channels.
Mobile Business Contact provides an omnichannel experience with SMS, web chat, and even social media. Each text-based interaction displays into a single tab of the user interface for an intuitive, consistent user experience. This flexibility provides customers with multiple avenues to interact without requiring additional specialization or training for the business.
Learn more about how to improve first-call resolution and customer satisfaction at https://www.mavenir.com/.