Business Messaging Can Heat Profits and Cool Frustrations in the HVAC Industry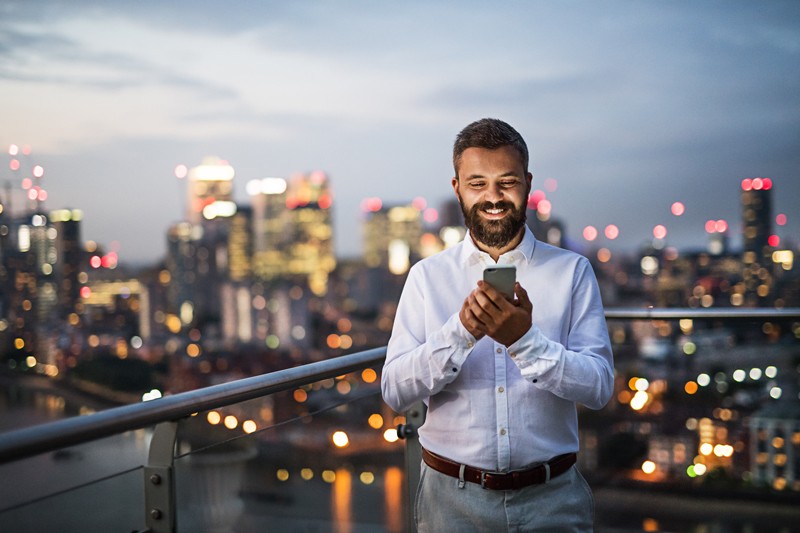 Summer approaches, and temperatures here in Texas are on the rise. Heating and Air Conditioning Companies soon will be dealing with many concerned customers whose systems are experiencing problems. Customers are likely to experience more than just frustration from warm air. Anyone who has ever scheduled an appointment with an HVAC company has probably experienced the inconvenience of being provided a four-hour window of time which turns into an entire wasted day.
HVAC companies have challenges to overcome too. Maximizing employee efficiency and revenue requires a full daily schedule of smooth-running appointments. Accurate scoping of repairs is a requirement to keep technicians on time, adapting quickly to delays or priority calls is paramount, and addressing complaints or bad reviews on social media is critical to maintaining credibility as a reliable business.
Driving Efficiency with Modern Digital Engagements
Facilitating more engaging and timely interactions requires enabling a more modern solution. Omnichannel contact centers which utilize self-service options using chatbots can drastically enhance response time and customer satisfaction. When technicians arrive on time for accurately scoped repairs, revenues will improve from referrals and repeat business.
An optimal solution should include digitally automated appointment and payment services. By enabling enhanced messaging on the business line, customers can interact with a chatbot by text message to manage a series of options for typical requests. Scheduling or changing an appointment, service offerings, and proactive reminders eliminate the need for a live agent. Payment services via RCS messages can keep technicians out of the loop for security-minded customers to protect their credit card information. Additionally, integration to a variety of third-party payment systems translates to faster quote-to-cash timelines.
Reduce Truck Rolls with Self-Service
One way to facilitate accurate scoping of repairs is offering self-service using enhanced messaging. Diagnosis of simple issues using customer-provided photos or video would allow an agent to avoid potentially costly truck rolls for warranty service. Self-service options could also offer status updates on the location of technicians in route or help prioritize emergencies with automated re-routing of technicians.
Protecting the Brand by Managing Feedback
Just as crucial repairing HVAC systems is, equally important is protecting the credibility of the business. Customers do not care that a technician from a previous job was delayed because of improper scope captured during the call to request service. They expect the business to be on time if they provided a window of time for arrival. If dissatisfied customers decide to complain on social media, it could have a lasting economic impact. A contact center with social media integration can monitor events and quickly rectify perceived bad service by contacting customers through Twitter, WhatsApp, or Facebook. With public or private messages, the business can reflect a proactive response to concerns and elevate its credibility and customer retention rates.
The field services industry, including HVAC companies, can modernize operations with an omnichannel contact center providing enhanced messaging and chatbot integration. Many standard services can be automated with fast resolution and provide significant cost savings by avoiding truck rolls. Satisfied customers will become loyal repeat customers because the business was on time, repaired the issue on the first visit, and provided an automated appointment and billing process.