Accelerating US 5G Competitiveness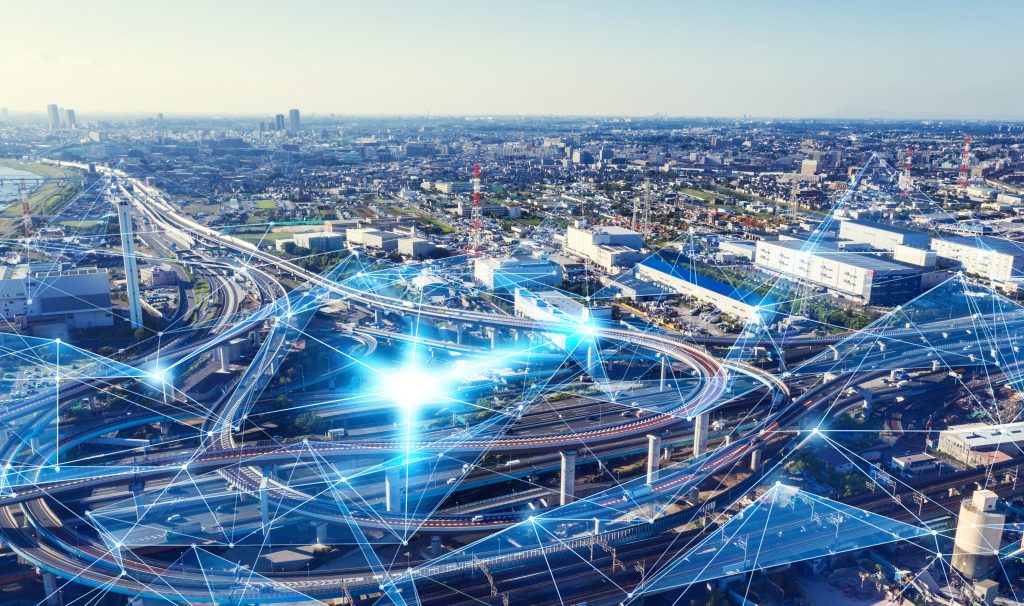 Published as part of the Forbes Technology Council series.
The Biden administration and Congress are rightly focused on the best way to counter China's momentum, accelerate U.S. competitiveness and start to lead in 5G. For the telecommunications industry, there is strong bipartisan support for one key solution to strengthen innovation, diversify the supply chain and promote competition: open radio access networks (Open RAN).
Open RAN, which refers to open interfaces and interoperability based on specifications from the O-Ran Alliance 3GPP, is a foundation for designing mobile networks so that multiple vendors can supply the various components of the network. It's cost-effective and secure, drives innovation and diversifies the supply chain.
Congress is currently considering the Senate's U.S. Innovation and Competition Act and the House's America COMPETES Act, which would propel an entire ecosystem of companies to supply products and systems for the wireless supply chain, while also strengthening American leadership in a sector in which it's lagged for decades.
This is critical because today, all but two telecom suppliers are essentially locked out of the U.S. and global RAN market. Decades of consolidation have adversely affected competition, and networks built with proprietary equipment have locked vendors into supply contracts for a generation or more. The U.S. is the prized market in telecommunications with the highest margins and most profitability, so without government action, the status quo is unlikely to change.
There is a second-order effect as the supply chain expands and diversifies. Semiconductor companies need to create Open RAN chips that will further help to facilitate new entrants and result in lower costs for all. Existing semiconductor supply models based on volumes and financial commitments are a barrier to new companies entering the market.
The pending legislation will help change this dynamic. It would fund two programs—one at the National Telecommunications and Information Administration and one at the Department of State—to accelerate the commercial deployment of Open RAN globally, increasing competition and with it, supply chain diversity and network security. This is critical because diversification of suppliers increases the resilience of global networks and safeguards them from risks posed by a single supplier. In other words, if operators rely on just one or two suppliers, a bad actor could compromise a large part of a wireless network—a single point of failure that could threaten the service that we all rely on every day. Supply chain diversity is a security attribute.
In a recent column, Thomas Duesterberg of the Hudson Institute writes that 2022 will be a vital year to prove the value of Open RAN, and he is right. The U.S. government could do more to accelerate Open RAN's development and deployment, and with this pending legislation, it seems like they very might will.
Amit Mital, special assistant to President Biden and senior director on the National Security Council, who is focused on cybersecurity strategy and emerging technology, recently said that Open RAN is "inevitable." The U.S. government would be in good company among its allies for taking strong action to advance Open RAN. Germany and the United Kingdom, for example, have set up a fund to help develop, test, and deploy Open RAN, and Japan—home of the world's first mobile network powered on Open RAN—offers generous tax deductions for open and interoperable equipment. Contacting your members of Congress to urge their vote for this legislation is important for its passage—a bill that will revolutionize our mobile networks and critical infrastructure.
While this legislation is critical to kick-start more diversity and competition in our mobile networks, the success of Open RAN is dependent on the uptake and adoption of open and interoperable interfaces, allowing vendors to mix and max components ensuring a global supply chain and different country frequency variants.
More than 60 companies from across the globe have come together through the Open RAN Policy Coalition to advance Open RAN. As more and more mobile operators not only commit to deploy Open RAN in their networks—including five major operators in the Middle East, an additional five in Europe, at least three here in the U.S. and others in India and Japan—they also commit to work together to promote its expansion.