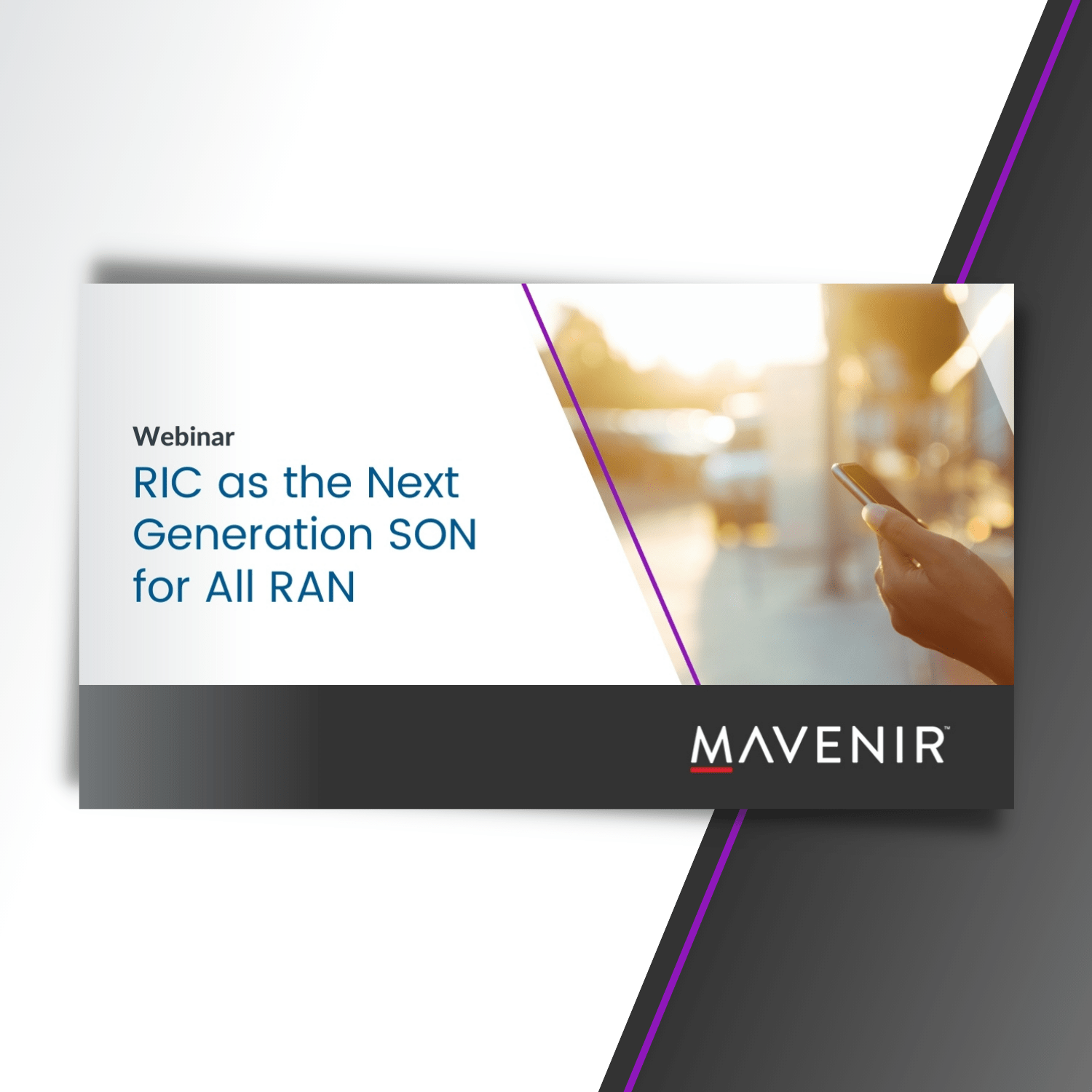 RIC as the Next Generation SON for All RAN
As mobile networks evolve, so does the radio access network (RAN) controller and management system.  While the RAN Intelligent Controller (RIC) was created to enable network automation per O-RAN Alliance specifications, the new RIC environment is a total departure from the C-SON and D-SON world as we know it.  RIC's open interfaces and APIs allow CSPs to pick and choose the best of breed for each RIC component.
Download the webinar to hear from Chief Analyst Stéphane Téral from LightCounting and SVP/GM Kuntal Chowdhury who leads Mavenir's AI and Analytics business as they discuss why the need for RIC as a next generation SON has never been greater for 5G and webscale innovation.