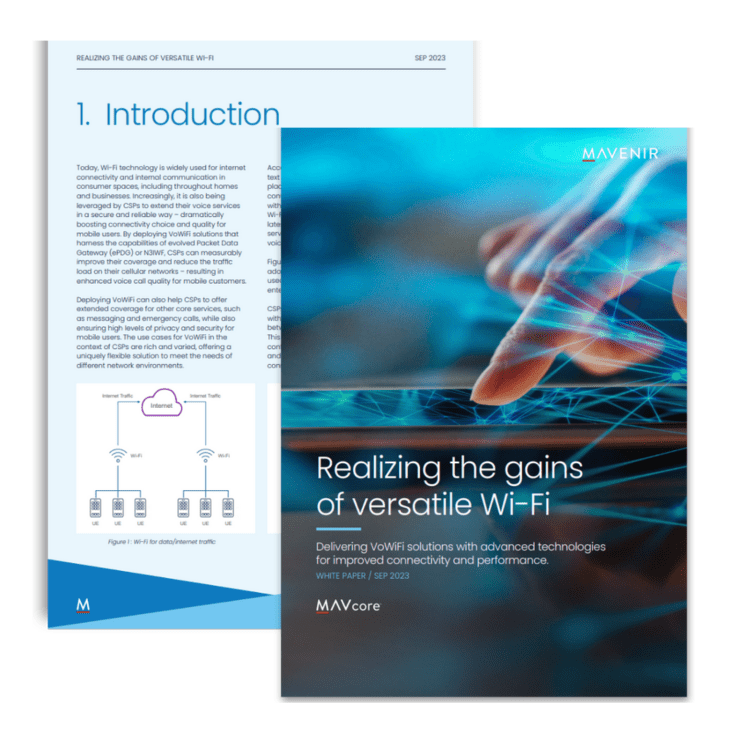 Realizing the Gains of Versatile Wi-Fi
Delivering VoWiFi solutions with advanced technologies for improved connectivity and performance.
This whitepaper explores how CSPs can successfully optimize their network investments by extending wireless coverage and voice service reach using available private and public Wi-Fi networks.
Mavenir's Converged Packet Core solution can be easily deployed in mobile operators' networks to provide 4G EPC and 5G Core, which also unlocks VoWiFi use cases – creating a seamless, unified and enhanced network experience for users.