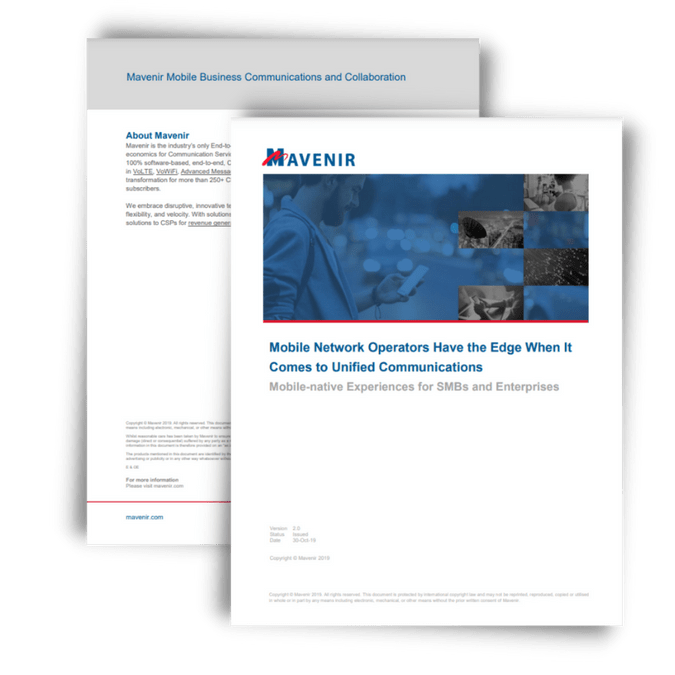 Mobile Network Operators Have the Edge When It Comes to Unified Communications
With lagging growth opportunities in the consumer segment, MNOs seek new revenue opportunities on the business segment and, specifically, the Unified Communications and Collaboration (UCC), which has seen solid growth and delivers higher ARPU and customer stickiness. Many, however, have gone to market with conventional third-party Unified Communications-as-a-Service (UCaaS) solutions that are built around a desk phone, use walled-garden instant messaging ecosystems, and run on best-effort over-the-top mobile-data applications that render a lower quality of service (QoS) when compared to native MNO network services.
This paper identifies the MNOs' key advantages and their ability to disrupt the UCaaS market with mobile-native UCC solutions that leverage their existing investments in mobile infrastructure to provide mobile-first experience for deskless workers and opens the underserved SMB segment. As a natural extension to the consumer business, the SMB segment represents a significant and lucrative opportunity that can be exploited with solutions owned and operated entirely by the MNO.