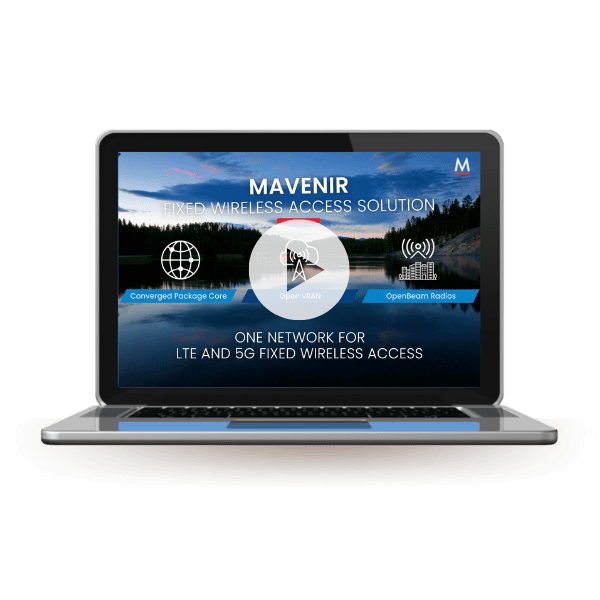 Mavenir's 5G Fixed Wireless Access: The New Broadband For All
Connectivity is no longer a privilege; it is a necessity. Heightened requirements for consuming and creating data drive the need for home and enterprise broadband. While fixed and mobile broadband brings connectivity to most, some rural and suburban areas still lack reliable high-speed broadband.
Fixed Wireless Access (FWA) has the unique capability to connect the unconnected. It brings affordable broadband services to all.
Mavenir's 5G Fixed Wireless Access is the new broadband for all.
Watch how Mavenir's Converged Packet Core enables operators to have one network for Fixed Wireless Access as well as IoT, enhanced Mobile Broadband, and mission-critical services.
WATCH NOW