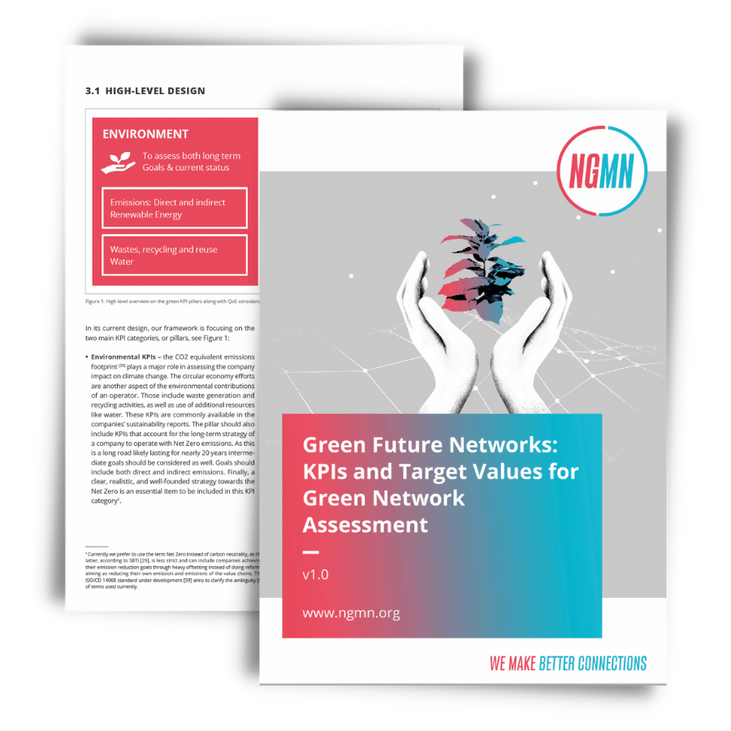 Green Future Networks: KPIs and Target Values for Green Network Assessment
KPIs to enable Operators to measure and manage their progress towards alignment with sustainability goals are detailed by Next Generation Mobile Network (NGMN) Alliance in its February 2023 report. These include energy or electricity reported, historical trends in energy and electricity consumption, quality of experience, Power Usage Effectiveness (PUE) of data centers, and network energy intensity.
After normalizing, these KPIs are scored and can be tracked over time. In the future, the NGMN report proposes to enhance the framework to include differentiation between individual business segments, such as fixed line operations, mobile wireless connectivity, and operating data centers.