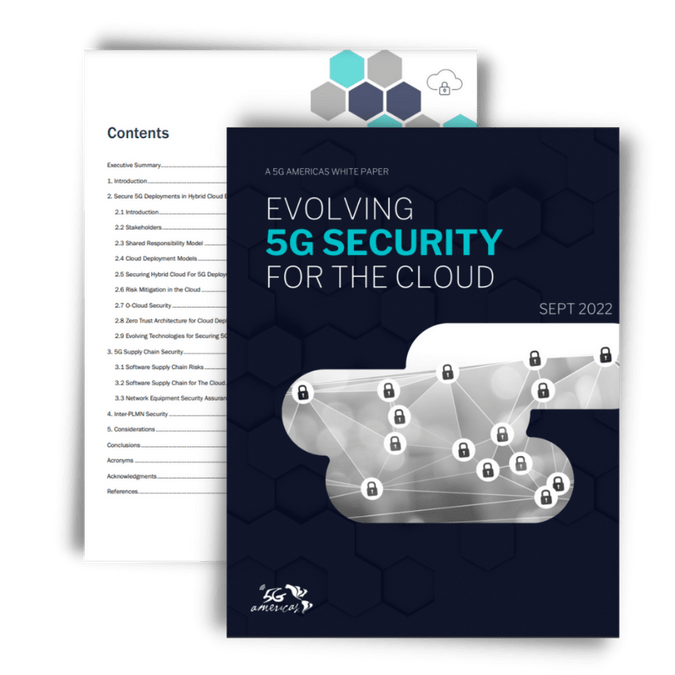 Evolving 5G Security for the Cloud
As 5G networks and cloud computing become increasingly intertwined, 5G security continues to progress with new technical features to face the expanded attack surfaces from both internal and external threats. Download this 5G Americas white paper, "Evolving 5G Security for the Cloud," that covers security threats, vulnerabilities, and mitigations for deployments of 5G cloud infrastructures as new services and use cases are developed.
Mavenir is a member of the 5G Americas Board of Governors, which facilitates and advocates for the advancement and transformation of LTE, 5G and beyond throughout the Americas.