Why CSPs Should Add Hybrid to the 5G Cloud Toolkit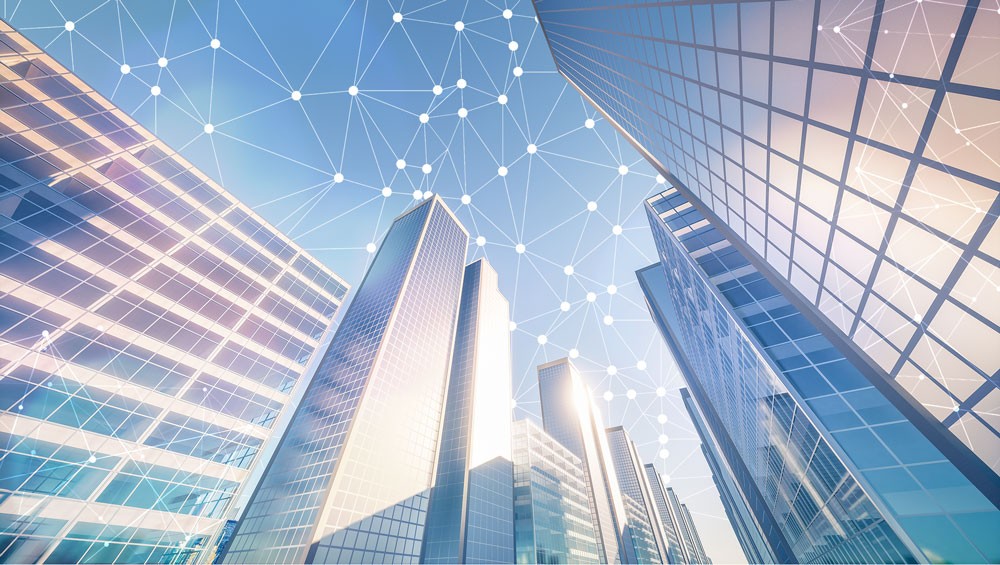 Communication Service Providers (CSPs) around the world are exploring various cloud models to address the ever-growing demand for internet-based applications while ensuring improved quality of service and low latency services to their subscribers.
Unlike previous mobile standards, 5G is not just about better speed and new access technologies. A big part of the transition needs to focus on moving to a cloud-native environment. Next-generation networks demand agility and flexibility, which is possible only with a cloud architecture.  It enables several ground-breaking use cases including Industry 4.0, immersive learning, improved emergency response and remote healthcare, among several others. These use cases demand the agility, security and automation provided by a cloud-native infrastructure.
Hybrid Cloud Reigns Supreme
Cloud-based models are helping global CSPs simplify processes and manage operations more efficiently. Traditionally, most operators have deployed applications on their own on-premises or private clouds. But by moving to a cloud-native architecture using containers, the door is opened to the public cloud, hybrid cloud deployments, and even pay-as-you-go models.
Per a recent survey commissioned by Mavenir and conducted by Mobile World Live, 78% of the respondents planned to adopt a hybrid cloud or other cloud model. Of these, the hybrid cloud, a combination of CSP-managed and cloud provider-managed infrastructure environments for deployment of applications, is emerging as a model of choice by CSPs.
A hybrid cloud strategy provides ultimate flexibility in moving workloads between cloud solutions as needs and costs fluctuate. Hybrid cloud deployments can also be multi-cloud if they use more than one public cloud, thereby offering the benefits of several deployment models at once.
Further, as CSPs transform into DSPs (Digital Service Providers), they face competition from hyper-scalers and non-traditional entrants (e.g. DISH Wireless), vying for a share of the market in delivering modern services and applications to consumers.
Hybrid cloud is a win-win for CSPs because it allows retention of private workloads while still reaping the scalability, performance, and costs benefits from the public cloud.
Hybrid Cloud Benefits for CSPs
Portability. A hybrid cloud enables CSPs to move workloads between both private and public cloud infrastructure depending on requirements. The key to making software portable between the different cloud environments is constructing it from the outset with a cloud-native, open architecture.
Workloads in the public cloud benefit by taking advantage of the already-stringent regulatory and security requirements established in the public cloud, which adds to the CSP's overall security posture. In addition, hybrid cloud infrastructure is extremely elastic and resilient, allowing CSPs to efficiently manage different types of traffic with varying demands of the network.   
Network Flexibility.  With a hybrid cloud, CSPs can handle a sudden surge in traffic due to events planned and unplanned. An example of this was in the initial days of the pandemic when service providers had to pivot overnight as traffic moved from business sectors to residential areas as people started to work and attend school online. With automated processes and virtualized cloud-based infrastructure, service providers can easily cater to the changing network demands instead of the traditional dimensioning models whereby CSPs likely overspent to deploy elements that could support max capacities just a few times per year.
Improved Network Economics. Automation and virtualization on an open, hybrid cloud is emerging as a perfect way to maximize the benefits from existing infrastructure while reducing operational and capital expenses. CSPs can scale offerings up or down quickly and easily per business requirements for lower capital spending. It also helps CSP reduce dependence on hardware components in "private telco cloud" data centers, which further helps reduce the total cost of ownership.  
New 5G Use Case Delivery.  Hybrid cloud offers CSPs support for MEC-based use cases in Industry 4.0, Augmented Reality (AR), Virtual Reality (VR) and autonomous driving, among others. CSPs can leverage the public cloud provider's edge infrastructure to provide new use cases that demand edge processing capabilities. This is a significant opportunity for CSPs to add new revenue streams to combat commoditized, low-profit, traditional voice and data services. However, these applications demand a hybrid environment since they need extremely low latency and must be deployed at the edge closer to users.  
Efficient Cloud Control. Effective hybrid cloud management demands end-to-end orchestration and life-cycle management to control and coordinate all network resources and applications. The orchestration layer is key to addressing the complexities in hybrid cloud deployment while allowing CSPs to benefit from cloud providers' infrastructure.   With orchestration and automation used in the building of cloud infrastructure based on Kubernetes, the deployment of applications and Kubernetes artifact creation with CI/CD, and ongoing lifecycle management using DevOps methodologies, CSPs can benefit from a reduction in deployment times from months down to days! 
One Network. Any Cloud. All Software.
One Network. Any Cloud. All Software. 
Mavenir's solutions are designed to support CSPs in simplifying the complexities of deploying a hybrid cloud to achieve greater network efficiency and reduced operational costs. Built from the ground up to be cloud-native, Mavenir solutions can be easily deployed on any type of cloud, public, private or hybrid.  
As CSPs look to maximize the returns from their 5G investments, they can leverage the hybrid cloud as a winning strategy to benefit from new revenue opportunities while achieving cost-efficiency and faster time to market.