Unlocking MVNO Success – The Crucial Role of MVNEs in Serving Niche Customer Demand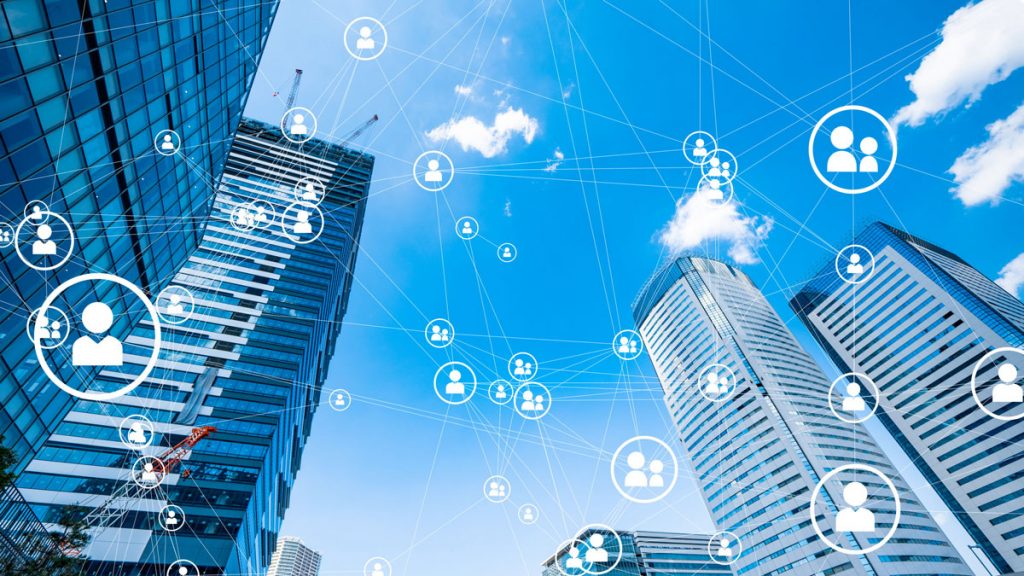 The continuing digitization of products and services across industries is redefining the standards of customer expectations. Increasingly, customers are demanding highly personalized experiences to cater to their unique set of needs. These evolving demands have resulted in a growing number of customer segments for CSPs, making service provision and management more complex. Catering to multiple segments simultaneously across a large subscriber base is emerging as a major new challenge, with many CSPs finding it overwhelming to manage these niche subscriber needs at scale. As a result, MVNOs are often keen to step in and provide focused services, targeting the niche requirements of specific customer segments. The MVNOs adopt distinct strategies to address the critical requirements of a segment, such as connectivity demands, pricing structure, partner-led services, technology, data collection and analysis, and so on. It is this narrow focus by MVNOs on serving niche needs and developing symbiotic relationships with CSPs that have contributed to their increasing popularity among customers.
How are MVNOs and CSPs collaborating?
While MVNOs are skilled at harnessing their domain expertise to deliver innovative business models, they ultimately rely on operators for the underlying network infrastructure and support systems. Although the legacy systems of CSPs have long served as a reliable backbone for traditional telecommunication services, they were not originally designed to accommodate the current levels of agility, flexibility, and responsiveness required to manage an MVNO. MVNO-enabling (MVNE) platforms, therefore, play a crucial role in providing the agility and openness required to adapt to dynamic market conditions. MVNEs are expected to do the heavy lifting for MVNOs by providing network infrastructure, business support systems (BSS), operational support systems (OSS), and technical expertise. To drive limitless growth, MVNEs need to enable several key concepts for MVNOs, including:
Comprehensive BSS Suite: An end-to-end BSS suite equips the MVNO to provide a delightful customer experience from initial onboarding to placing an order and through to self-care. This comprehensive solution enables subscribers to enjoy digital self-care, a cross-industry product catalogue, personalized communications, automated chatbot services, and omnichannel experience across the web, app, social, and chat.
Future-Proof Capability: With ongoing technological advancements in the fields of AI, IoT, and mixed reality, it is vital to stay ahead of the curve. Selecting a BSS requires consideration of not only the existing use cases but also potential future scenarios across industries. A microservice-based platform that is granular facilitates MVNOs to repackage current functionalities for any emerging requirements. It also facilitates benefits such as enhanced DevOps with CI/CD, independent development by autonomous teams, and easier adoption of new technologies.
Collaborative Approach: To tap into new revenue streams, MVNOs are very active in collaborating with partners with complimentary offerings. This equips MVNOs to offer cross-industry bundles to customers and thereby increase the serviceable market. However, due to the sheer number of partners needed to serve a particular customer segment, ensuring a repeatable process for managing partner collaborations is essential. More than 90% of CSPs want to adopt a platform with open APIs since this facilitates seamless integration of third-party partners with reduced touch and improved workflow. Open APIs streamline processes such as onboarding, verification, product configuration, inventory management, and so on, which significantly reduces the overall operational costs of MVNOs.
Multi-tenancy: MVNEs must continue to onboard new MVNOs as opportunities grow. BSS with multi-tenancy capabilities equips MVNEs to serve multiple MVNOs within a single infrastructure, with logical separations between them. Intelligent resource sharing helps MVNEs to maximize resource utilization, which in turn reduces the capital costs for MVNOs. Multi-tenancy also allows MVNEs to plan for each MVNO and helps MVNOs opt for tailored services that meet their specific requirements.
Scalability: Rapid innovation necessarily carries the risk of failure and associated costs. However, to effectively compete with other digital-native companies, MVNOs must differentiate themselves by continuously launching innovative products. A cloud-native platform empowers MVNOs to boldly experiment, launch, and test new products while minimizing risks. It allows MVNOs to dynamically scale up popular products as their demand grows, while the less in-demand offerings can be easily scaled down. This approach reduces the cost of failure by avoiding overprovisioning and fosters a healthy culture of innovation within MVNOs.
Seamless Omnichannel Experience: Given the ongoing proliferation of new devices, particularly in IoT applications, it is crucial to implement a decoupled architecture that separates backend from front-end devices. By doing so, MVNOs can ensure that their user interfaces seamlessly adapt to the diverse array of devices in use today. This decoupling also facilitates an efficient development process by allowing backend developers to focus on core microservices and API development without being tightly bound to the front end. This approach delivers faster and more adaptable cycles and also offers vastly more flexibility to accommodate new devices as they continue to emerge.
Streamlined Service Creation: The dynamic market landscape demands a swift turnaround time for launching new services. Dependence on skilled developers to create services through complex software development life cycles (SDLC), however, often results in extended turnaround times. Simplifying the service creation process with a no-code catalogue and business process designer empowers product teams to swiftly conceptualize, create and launch services. This can successfully reduce MVNOs' dependence on developer availability and speed turnaround times.
How are MVNOs approaching monetization?
MVNOs typically focus on generating new revenue sources by allowing non-telco companies to launch telco-complementary products. Products and services driven by partnerships expand the market reach for MVNOs and enable them to provision high-margin bundles. As TM Forum's recent report highlighted, 54% of CSPs foresee significant opportunities emerging from the healthcare sector, while 47% anticipate growth in the financial services industry. Additionally, other sectors such as automotive, retail, and enterprise are also witnessing growth, presenting MVNOs with valuable scope for further industry partnerships. An MVNE offering a comprehensive BSS platform empowers MVNOs to launch niche services. delivering the following benefits across disparate industry use cases:
Consumer electronics OEMs: Integrate guaranteed connectivity services with OEM devices. Consumer electronics organizations can own the end-to-end experience, including network connectivity. Gather information on customer mobility and usage habits and respond to serve the unmet demands.
Financial service providers: Know customers better than ever, analyse usage trends, integrate payments, and compare segments. Offer dynamic and tailored financial products for assured long-term revenue.
Healthcare Providers: Offer different targeted patients health and performance monitoring services at affordable costs, emergency messaging services, a diverse app ecosystem, and an online community.
Automotive IoT Vendors: Take the connected car experience to a new level. Onboard cross-industry partners including insurance and OTTs, and use IoT apps to elevate customer experience and monetize your programme.
Industrial IoT Vendors: Connect and capitalize on the latest array of IoT devices and services. Monitor in real-time, diagnose remotely, track to drive preventive maintenance tasks, and dramatically improve operational efficiency.
Enterprises: Gain complete control over company data and applications. Remove connectivity bottlenecks and BYOD-related security concerns with a flexible connectivity approach for employees.
eCommerce Retailers: Create a "Super App" and seamlessly onboard partners to offer diverse, cross-industry services. Nurture an integrated lifestyle experience with valuable user data for AI-driven decision analytics.
With the significant pace at which these industries are achieving digitization, it is safe to assume that customer expectations will continue to elevate. New strata will be added to the already fragmented customer base, and MVNEs will continue to play a crucial role in enabling MVNOs to innovate and delight these niche customer segments. MVNEs will therefore rely on powerful platforms such as Mavenir's Digital BSS to reduce time-to-market, drive down the total cost of ownership and enhance the customer experience at every touchpoint. The key for MVNOs to unlock limitless growth is to harness optimal technology platforms that empower them to stay nimble and respond quickly to ever-evolving customer demands.