The Role Of Open RAN In Helping Open Markets And Unlocking The Value Of 5G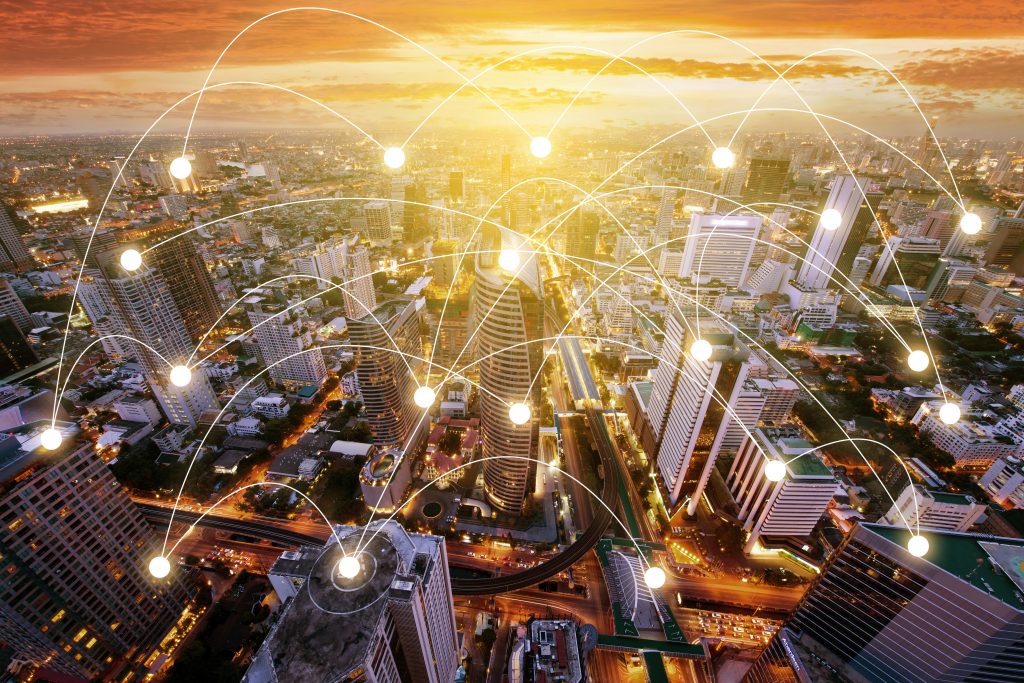 Published as part of the Forbes Technology Council series.
Commonly used for mobile networks, the radio access network (RAN) provides wireless connectivity between a device and the core network. Functionality is enabled typically by a silicon chip in both. The RAN consists of a radio unit (RU) and baseband unit (BBU). The RU receives signals from antennas and communicates what it receives with the BBU via the Common Public Radio Interface (CPRI). The BBU then processes the information so that it can be forwarded to the core network. The process is reversed to send data (in the form of voice, text, video, etc.) back to the end user.
RANs have been essential to network operators since the first generation of connectivity through the present 5G. However, mobile network operators (MNOs) have been limited to a couple of vendors for their critical RAN, and those vendors only offered proprietary solutions. This created a vendor lock-in model that prevented new suppliers from entering the RAN market and limited operators to choose new vendors. This resulted in a push for Open RAN networks.
To address this, two operator-led organizations—the C-RAN Alliance and XRAN Forum—formed in 2016 and eventually merged in 2018 to become the O-RAN Alliance. It has gained tremendous support and new members over the last three years across the globe—all of which share a mission to redefine the RAN industry: "O-RAN specifications enable a more competitive and vibrant RAN supplier ecosystem with faster innovation to improve user experience. O-RAN-based mobile networks at the same time improve the efficiency of RAN deployments, as well as operations by the mobile operators." The alliance notes that it is active in three main "streams" to achieve this goal:
Specification effort. "Extending RAN standards toward openness and intelligence."
O-RAN Software Community. "Development of open software for the RAN (in cooperation with the Linux Foundation)."
Testing and integration effort. "Supporting O-RAN member companies in testing and integration of their O-RAN implementations."
From semiconductors to servers to software, many companies are investing in virtualized, automated platforms that support mobile networks because they recognize the role these networks will play in the future economy. Open RAN reverses lock-in and the unhealthy reliance on too few suppliers. As operators add complexity to their networks, virtualization is helping control costs. The automation enabled by virtualization reduces the number of people needed to manage the day-to-day operation, freeing engineers for development and innovation. This is the advantage of software-defined networks. As mobile quickly becomes foundational to industry and commerce, vendors that align with the larger investment ecosystem should be well-positioned to help operators prepare to capitalize on the future.
Operator support for Open RAN is growing. Research from Dell'Oro Group, a leading analyst and software-based networking technology provider, indicates that Open RAN revenues could account for approximately 15% of the overall 2G-5G RAN market by 2026. It also predicts that by 2025, Open RAN will account for more than 10% of the overall RAN market.
The momentum behind Open RAN is substantial. These are just a few of the many deployments already underway:
The digital transformation brought about by 5G makes it imperative to reassess processes and workflows. They must be adapted to include different ways of network management and aligned to industry standards of business process frameworks. When cost and time-to-market for infrastructure deployment are reduced, markets unlock, and new business models emerge. By using open, non-proprietary software and systems, innovation and competition is fostered—not stifled.
An end-to-end, cloud-native, open network isn't just challenging traditional methods and infrastructure vendors but rather represents a reset for the mobile industry and a disruption in the 5G movement that is currently stalled by incumbent technology. With an Open RAN-led, cloud-native approach, the heady excitement of the earliest days of this industry—when anything seemed possible—can be recaptured, and businesses and consumers alike can unlock the value of 5G.