Rip-and-Replace Opens the Door for Wireless Industry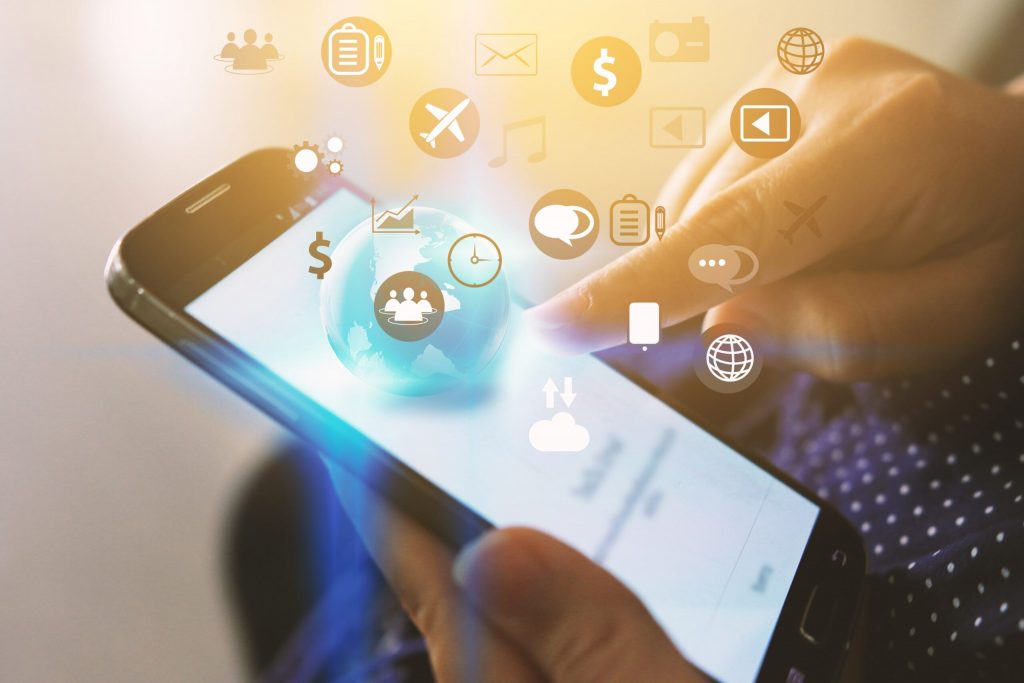 In 2019, the U.S. Government began to take action to safeguard our telecommunications networks from certain foreign 'untrusted' players and advance U.S. leadership in mobile technologies in the push to 5G. As a first step, Congress passed the Secure and Trusted Communications Networks Act (H.R. 4998), under which the federal government would reimburse certain carriers who "rip" equipment from untrusted vendors such as ZTE and Huawei from their networks and "replace" it with trusted vendor equipment. Now, these carriers plan to replace 3G and 4G equipment and services with 4G LTE and 5G-ready equipment and services using $1.9 billion appropriated by Congress.
With a hefty amount of funding in play, congressional and FCC leaders have called for expanding, modernizing, and diversifying the mobile network supply chain and allowed Open RAN solutions to be eligible for reimbursement under the "Rip and Replace" program. Open RAN is a concept that's about open interfaces and interoperability amongst network components for providers to better serve mobile operators. Through Open RAN, operators can realize benefits that include flexibility with multi-operator and network sharing, scalability, low total cost of ownership (TCO), no vendor lock-in, and 3rd party testing and security as Open RAN is built on 'zero-trust'.
However, in the early stages of implementation, we are already seeing the industry at odds with policymakers' original objectives for the effort. Policymakers sought to facilitate vendor diversity, advance U.S. leadership in 5G, and encourage the adoption of new technologies. What we're seeing are carriers that continue to opt for foreign equipment based on proprietary, closed systems, locking out American vendors and further solidifying Nokia and Ericsson's duopoly control over the market share of U.S. networks. Vendor diversity helps future-proof our networks. Relying on only two vendors—Nokia and Ericsson—to supply 5G infrastructure means they have less incentive to innovate, control pricing, and will ultimately inhibit the expansion of applications on mobile networks.
Alternatively, Open RAN will help advance U.S. leadership and should be encouraged. American vendors stand ready to replace untrusted equipment and help move the U.S. into a more competitive, secure 5G future.
Widening the Supply Chain for a Successful Rip-and-Replace
The FCC has issued a third Notice of Proposed Rulemaking to help it determine how to implement the expanded eligibility base that Congress required for the Rip-and-Replace program. This is a welcome moment for the agency to align implementation with the original objectives of the program. With a large number of entities looking to take advantage of a limited pool of funding, the FCC should strongly encourage affected carriers to consider more cost-effective and innovative solutions, such as Open RAN so that operators who are eligible can take full advantage of the funding.
If carriers opt for more expensive, proprietary equipment from legacy manufacturers, the program will run counter to its objectives and the first real opportunity in the U.S. to widen the supply chain will be lost. Allowing for vendors that offer open and interoperable equipment for networks is the globally recognized way to expand the U.S. supply chain and reduce reliance on just two non-U.S. based vendors. With this in mind, those two non-U.S based vendors, Nokia and Ericsson, continue to retrench themselves with operators, despite FCC and public support for Open RAN eligibility under this program, and Congress requiring the law to be technology-neutral.
Widening the supply chain is important, not just for American innovators, but for our nation. If we allow our networks to be built and serviced only by foreign-headquartered companies, we could face another rip-and-replace mandate in the future. To provide better support for Open RAN directly from the FCC, advocates for Open RAN should encourage the FCC to issue clear guidance on funding when it communicates the next steps in the program. For example, the FCC could adjust the Rip-and-Replace program to reflect the widened supply chain and include commercial requirements such as open standards of interoperability of all elements. The FCC could also showcase new use cases for 5G using Open RAN for funding trials and projects, especially because vendor diversity adds security benefits—which was the main point of the Secure and Trusted Communications Network Act.
Open RAN is Telco's Path Forward
While players like Ericsson and Nokia have incited a lot of chatter recently about whether Open RAN is truly a viable investment, a lot of their rhetoric is self-serving and untrue. Open RAN concept is only about opening the interfaces and offering interoperability. Open RAN has proven to be effective in supporting vendor diversity and by embracing the full vision of the Open RAN concept, any challenges such as interoperability can be easily overcome.
Networks that are built with Open RAN principles can be more agile as requirements change and evolve. It also provides the flexibility to work with a mix of vendors, creating cost savings in the long run. Because of advocacy for Open RAN and an ecosystem that has been building over the last several years, the industry is now abundant with providers that have perfected the art of building and integrating legacy networks (think 2G, 3G, and 4G) with 5G architecture. Major operators such as Vodafone, Turkcell, DISH Network, and Rakuten are all on board and have been building networks using Open RAN principles, which is easily accomplished as there's very little change operators need to make to create open interfaces. Finally, and importantly, the four major European operators – Deutsche Telekom, Orange, Telefonica, and Vodafone – signed a Memorandum of Understanding (MoU) on February 21st in which they agreed to collaborate and jointly focus on the further development of Open RAN technology.
The U.S. has an opportunity to lead that it hasn't yet taken. Everything is in place today for providers to compete without vendor lock-in, build supply chain diversity, and ensure networks are resilient and profitable, especially when Open RAN is required to build 5G greenfield and brownfield networks. For mobile operators who don't adopt open interfaces, they will be held back from providing not only the best service to consumers, but they'll also miss out on benefits such as lower operational costs and vendor choice. As such, the FCC should strongly encourage carriers to take advantage of the cost efficiencies, security benefits, and innovation of Open RAN when participating in the Rip and Replace program.