Opening New Revenue Frontiers: Monetizing 5G SA With the Network Exposure Function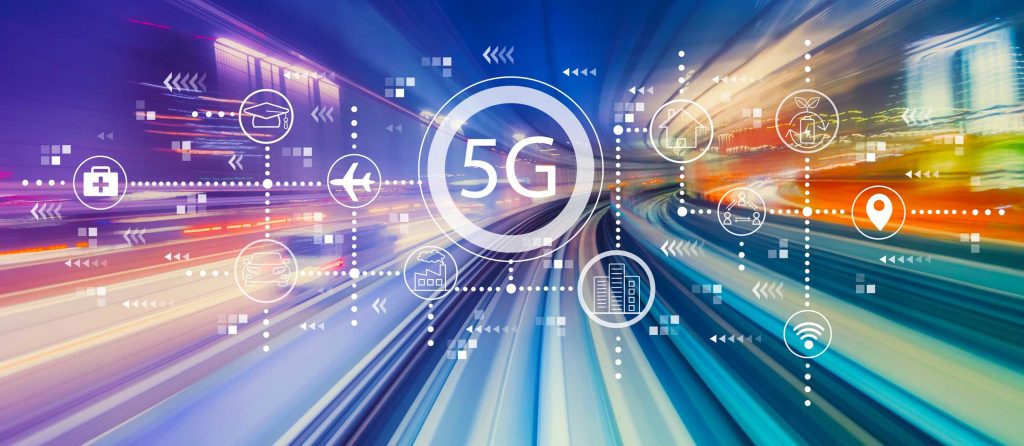 What if you were told that 5G Standalone (SA) isn't merely an upgrade from 4G, but a game-changing opportunity for Communication Service Providers (CSPs) to radically redefine their market presence and tap into new streams of revenue?
Implementing 5G Standalone holds the promise of immense opportunities for CSPs. By offering external businesses and partners access to their 5G SA network capabilities, CSPs can now open the door to innovative new applications and services that create new income streams.
With the introduction of the Network Exposure Function (NEF) – a key component of 5G SA – CSPs can now monetize their 5G networks in a way that has not been possible before. With NEF, charging fees based on API usage, implementing tiered pricing plans based on differentiated QoS, and even entering revenue-sharing agreements with new partners across different businesses is now a practical and attainable reality.
What is the NEF Advantage?
Mavenir's Network Exposure Function (NEF) is not just a simple tool or function – it functions as an intelligent bridge that seamlessly connects Communication Service Providers with external innovators, enterprises, and collaborators. NEF unlocks the vast potential of the 5G Standalone network in a fully secure manner, transforming it into a common language platform for all through an easy-to-understand set of Application Programming Interfaces (APIs).
With access to enhanced features including low-latency connections, assured Quality of Service (QoS), and specialized network slices, CSPs can captivate customers with premium offerings. For enterprise clients, NEF can be harnessed to roll out customized services, data-driven insights and analytics, and presents new possibilities for sponsored services and targeted advertising.
Moreover, CSPs are now able to monetize the 5G Core (5GC) network by charging for API usage by enterprises – enriching the menu of use cases to better serve end-consumer needs, while simultaneously simplifying API usage.
Mavenir's Network Exposure Function not only augments the security and usability of the 5G Core, but also provides a major boost to CSPs' future revenue potential by paving the way for innovative applications and enhanced user experiences.
NEF: Driving Powerful Use Cases
NEF captures valuable monitoring data from User Equipment (UE) and Internet of Things (IoT) devices, delivering a new level of data insights. It empowers Application Providers with on-demand requests for required latency and Quality of Service (QoS), optimizing performance, and through enhanced control over payload and data plane traffic, ensures efficient network management. Additionally, it provides a truly collaborative platform, fostering partnerships with third-party developers through a dedicated development portal and NEF API Software Development Kits (SDKs) to spur innovation.
With NEF, location tracking becomes seamless, allowing IoT applications to offer services such as asset tracking, geolocation-based marketing, and much more. Dynamic geofencing empowers businesses to monitor and detect unauthorized entries or compliance violations. NEF can facilitate QoS-based services, prioritizing bandwidth allocation and low-latency connections for applications like video streaming and cloud gaming. NEF also plays a crucial role in URLLC use-cases, driving low latency and improved QoS routing for mobile traffic. Novel applications such as vehicle-to-infrastructure and vehicle-to-vehicle communication, along with robotics, cobots (collaborative bots) and drones, are all facilitated by NEF's advanced capabilities.
Embracing NEF: A Compelling Opportunity
In today's fast-evolving landscape, the advent of the Network Exposure Function represents a key inflection point for Communication Service Providers. This transformative technology presents a unique opportunity for businesses and consumer customers to benefit from the full capabilities of the 5G SA core for the first time.
This groundbreaking development is opening an entirely new realm of possibilities – empowering CSPs to unlock untapped technological potential and accelerate the delivery of innovations that will define the next generation of consumer and enterprise services.