Maintain UPF Performance While Lowering Costs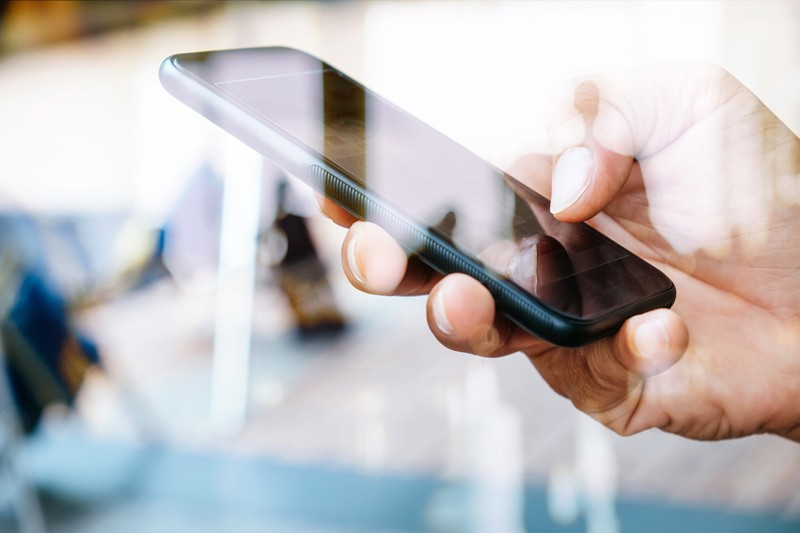 5G networks are transforming the way data is processed, offering enhanced speed, volume, and services. While cost-effectiveness is critical, the offloading of functionality cannot come with the loss of speed and the amount of data required to deliver next-generation network services. To sustain a thriving 5G network, operators will need a solution that can handle network functions like low latency switching and slicing without sacrificing throughput. The User Plane Function (UPF) is an essential 5G core component that handles the critical operation of processing subscriber traffic between the RAN (Radio Access Network) and the DN (Data Network).
Mavenir conducted a benchmarking test to quantify the UPF performance improvements by offloading multiple UPF functions to the SmartNIC. Throughout 3 different test configurations, Mavenir's 5GC cloud-native UPF achieved and maintained a throughput of 524 Gbps lowering the amount of fast path (FP) CPU cores from 32 to 16, resulting in a 50% reduction of compute costs using NVIDIA SmartNIC UPF offloads.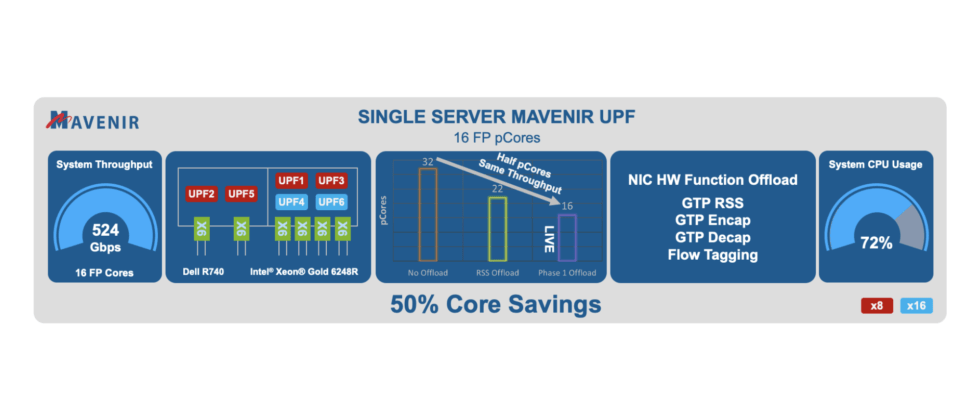 Operators and service providers can leverage the competitive UPF performance to address the exponential demand of high capacity and speed and deploy the UPF's packet forwarding capability to achieve network slicing that can meet varied network performance requirements, enabling diverse use cases on the same core. Operators can provide their customers with uninterrupted access to data and an improved experience, providing an opportunity to generate new revenue streams.
5G not only enhances mobile broadband experiences but also supports many different verticals like AR/VR, Automotive, Energy, and Public Safety. The 5G landscape will see the enablement of services across verticals with varying performance needs. This sets very challenging and demanding requirements on latency and throughput for a better experience. Since the UPF is in the path of processing all network data, it plays a key role in the 5G network and the ability to realize the ambitious vision of supporting low latency and high throughput requirements.
To learn more about how Mavenir's UPF can create 50% core savings while maintaining throughput, click here.