Imagine That with Mavenir Intelligent Video Analytics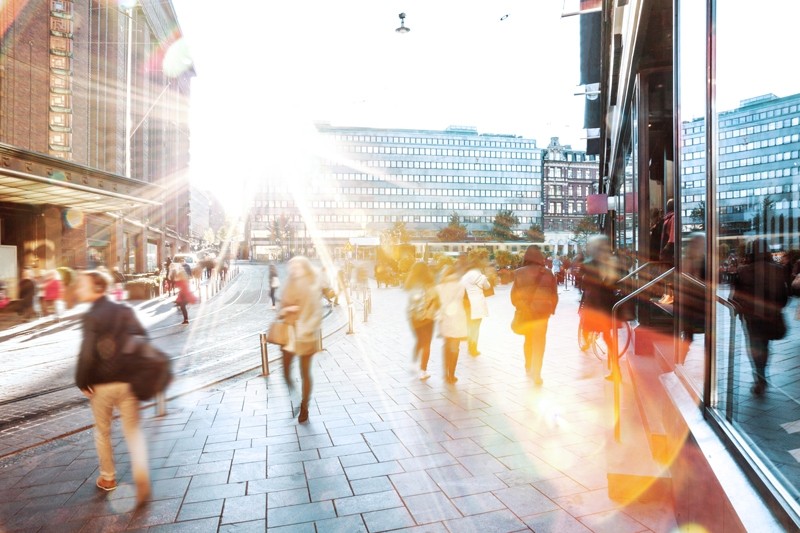 Let's face it, the modern airport experience is a hassle for travelers.  Long lines build up at security and food courts.  Luggage carts are nowhere to be found when they are needed.   Taxi queues are a 45-minute wait when you need to be there in 30 minutes.
And it's not much better for airport management staff.  Running an airport is not only a massive logistical undertaking but also a major operational expense.  Backpacks get left abandoned in open spaces.  Small children climb unattended onto luggage conveyor belts.  Aircrafts need precision monitoring for timely servicing by gas trucks, de-icing machines, luggage loaders, and café services.
Well, things are about to get a lot better with Artificial Intelligence (AI) on the scene.  AI can dramatically increase business efficiency and improve customer experience in more ways than we can imagine – and not just for air travel, but Retail, Manufacturing, Smart Cities, and a host of other applications.
Today, Mavenir launched its Intelligent Video Analytics (IVA) platform, which is the first in a series of exciting products in the Mavenir AI Apps product portfolio.  IVA applies AI to video stream analysis, enabling enterprises and various service providers to glean instant insights and actionable intelligence.
Video cameras have become omnipresent in society at a rapid pace to capture real-life images and video that can be analyzed and interpreted for anomalies and then acted upon proactively. With several petabytes of data generated by cameras every day, organizations seek AI-based solutions to complement human staff responsible for detecting and responding to insights.
Pre-trained deep learning models and workflows can be applied to AI-infused analytics to reduce the time to value (TTV) of the solution from several months to a few weeks.  With IVA's streamlined user interface, users are empowered to configure and manage deployments, lowering the costs associated with skilled and scarce data scientists.
IVA has been a successful example of ecosystem partnership.  Mavenir leverages NVIDIA's General-Purpose Graphics Processing Units (GPUs) to accelerate processing of data at several stages of the workflow to deliver insights with millisecond latencies. This solution has been purpose-built on an open, cloud-native framework, and can be deployed on any cloud infrastructure and integrated into a multi-vendor environment that implements actions on the derived insights.
The distributed architecture of IVA employs real-time analytics to capture data at edge nodes, and then uploads data content of value to a centralized computing function in the cloud. The smart edge nodes ensure optimized usage of the network's bandwidth while the transfer of data to the centralized nodes provides capabilities for cumulative analytics, configuration of alerts and management of the edge nodes.
Together, NVIDIA and Mavenir have a shared vision of enabling the intelligent edge through software-defined, end-to-end solutions around the world.  Whole solutions are becoming critical for businesses looking to connect 5G to AI that is increasingly moving closer to where people work, shop and live.
Just imagine all the use cases – including defect inspection for manufacturing, traffic flow planning for smart cities, crowd management for large events, workplace safety standard and regulation compliance, and user experience and operations management for a host of industry verticals.
Imagine your new world with Mavenir AI Apps.