Fueling the Digital Marketplace with Super Apps and New Business Opportunities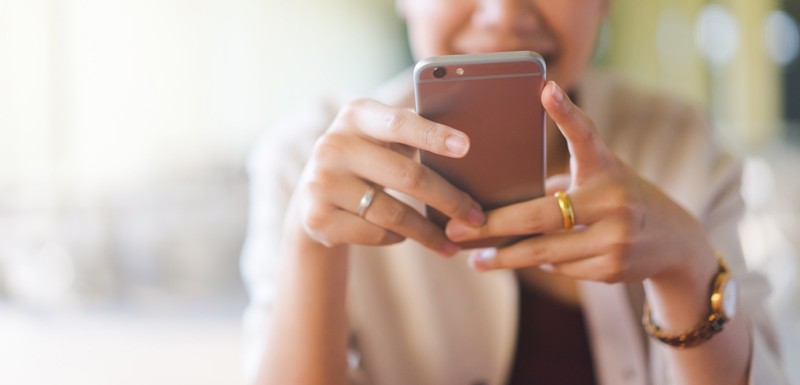 As 5G services are being launched – they are fueling new Communications Service Provider (CSP) initiatives such as the Digital Marketplace, which focuses on the customer experiences. There has been a lot of buzz around the current state of the CSP Digital Marketplace, so let's look at where initiatives such as a Super App will lead as Digital Marketplaces grow in the future.
Super App – A mobilized version of the Digital Marketplace and more.
The Super App, in its basic form, is an extension of the Digital Marketplace, wherein a CSP's app offers all possible products and services their customers could need within an ecosystem of countless mini-apps (digital marketplace, social space, forums, video conferencing, integrated payments, corporate cab services, and much more). And the Super App is not a distant future possibility; it's being explored in other industries and internet companies. An example is in the B2C space in China, where WeChat offers a plethora of mini-apps within a single ecosystem. Another good example is Gojek in Southeast Asia, which is growing rapidly with its all-inclusive, on-demand multi-service approach.
Building a Super App can be a huge differentiator for any CSP or technology vendor simply because it can offer customers a unique service. However, it requires an open, flexible, and robust platform capability and end-to-end platform functions. As a CSP, building a Super App means merging self-built telco capabilities such as digital wallets, business apps, or ERP for enterprises with other apps. Think of a completely interactive catalog of apps with many diverse features. The Super App offers opportunities for new revenue at the platform level. Further adding AI capabilities enables real-time promotions, can recommend apps, and deliver a completely personalized customer experience based on the actionable insights gathered. This enables a CSP to address and anticipate every customer's need, even before they know they have one!
Global Marketplace – Road to the future of commerce.
Another important advancement coming once the digital marketplace ecosystem develops further is a Global Marketplace. Think of it as an international festival or a fair where vendors from all across the world, not just a city, gather to sell their products. Here, the idea is to have a similar super platform that easily onboards partners across the globe to carry out commerce. Currently, e-commerce marketplaces are region-specific and limited in this regard for several reasons. Even in e-commerce marketplace giants like the global Amazon.com, the user journey is focused more on a geopolitical zone or region. Such a global marketplace would require advanced capabilities that account for international trade policies and guidelines. It must consider taxation or custom duties (based on the product being traded) as per bilateral trade agreements between parent nations of the sellers and buyers, and interconnect the SLAs established while onboarding, etc.
Let's consider this scenario: a global medical facility (call them MedTech) receives a request to perform an urgent surgery in Turin, Italy. However, the designated MedTech surgeon is at their Ohio, USA facility. MedTech has procured the da Vinci Surgical System as a solution from their CSP's Medical e-commerce Marketplace, which allows a surgeon to perform surgery remotely. However, they need ultra-low latency connectivity for the surgeon to operate from Ohio. He needs to see the results of the machine working in real-time, and the margin of error is barely within milliseconds.
This is where the concept of a Global Marketplace comes into the picture. The MedTech procurement team purchases a network slice from the CSP to redeem for the surgery slot. They select the network coverage zones needed for the surgery, i.e., the exact geolocation of the surgical system in Turin, and the exact geolocation of the medical facility in Ohio. Behind the scenes, each regional coverage zone corresponds to interconnected partnerships with operators in those regions. Each operator must ensure deterministic communication or SLAs that guarantee the message will be transmitted predictably, and this assurance ultimately contributes to the price of the slice. As the purchase is completed, the order is provisioned in real-time. The surgery is successfully carried out with ultra-low latency connectivity!
Hopefully, these examples help illustrate the value a Digital Marketplace can eventually bring to a CSP's business with exciting possibilities such as Super Apps and a Global Marketplace. With architecturally open, agile frameworks and service models, new platforms can enable future-ready, flexible options that lead to new revenue opportunities. Moreover, many leading CSPs have already started taking the leap.
CSPs can start developing a roadmap for their digital marketplace efforts with the right platform technologies. Mavenir Digital Enablement (MDE) has the right solution to get started, with the industry's only digital marketplace platform built with 100% microservices, an API-first approach, cloud-native, and headless (MACH) principles. CSPs can start the marketplace initiative with a platform that offers a rich set of MDE microservices and open APIs from which to choose. As the business evolves, the MDE platform allows CSPs to build the proper mix of open, industry functions and proprietary functions to differentiate services and quickly launch or expand market initiatives such as a Global Marketplace.
The best part is that, unlike other systems, CSPs can then co-create their own bespoke Super App that is truly built to meet their business goals.