A Pathway To Net Zero For Telecom Operators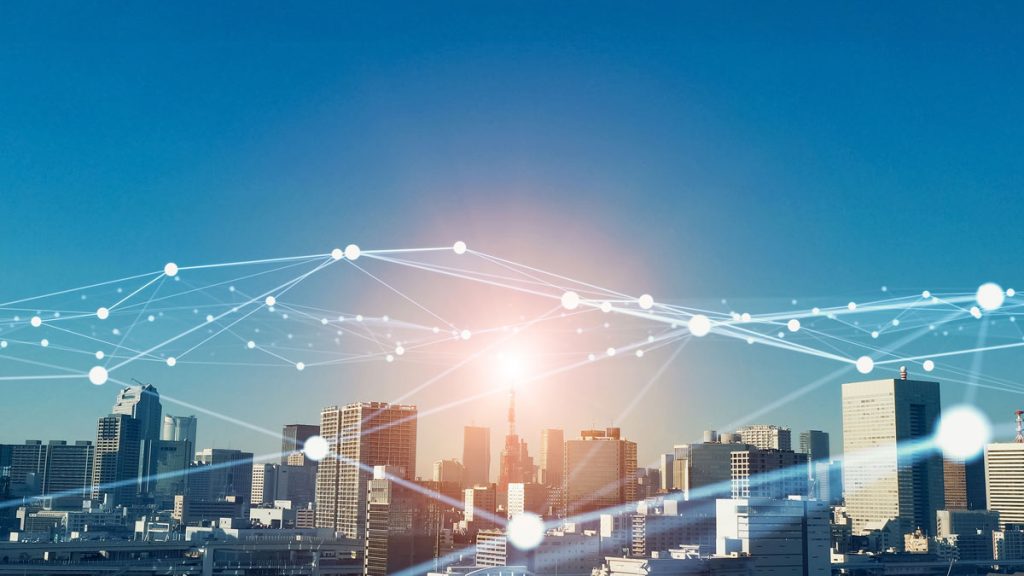 Published as part of the Forbes Technology Council series.
The international community recently convened at COP27 to address global climate change at a time of increased pressure and urgency for nations and corporations to curb their environmental impact. For the telecom industry, a movement toward more sustainable practices is paramount, as providers are currently responsible for 2% to 3% of global energy demand. And as the industry evolves, the new technologies that power them will require additional energy to operate and support the higher downlink and uplink bit rates. While 5G deployments, hardware densification, and new radio are leading to higher energy consumption, there is a path forward for telecom and net zero emissions. The key lies in RAN.
It is estimated that radio access networks (RAN) are responsible for anywhere between 70-85% of the total energy consumption in a mobile network. We should look to the components within RAN to maximize efficiency and create a strong business incentive by driving down operating costs.

Understanding 5G RAN
To first understand how we can improve the efficiency of RAN, it is important to understand what RAN is and how it functions in our networks. RAN is a major foundational part of how our telecommunications system functions, connecting individual devices to other parts of the network through radio links.
Because of its utility, RAN requires an incredible amount of energy to operate. Improving efficiencies can minimize the collective environmental impact of the industry while simultaneously creating a more affordable product. The energy efficiency KPI is commonly defined as the data volume (in kbits) divided by energy consumption (in kWh) of the considered network elements. The unit of this KPI is bits/Joule.
Traditional RAN platforms have been based on proprietary hardware and rely on long life cycles in development, deployment, and operation. 5G RAN uses 5G radio frequencies to connect devices to the network, which operate at higher frequencies and with wider bandwidths, are faster, and can deliver seamless experiences for AR/VR and autonomous vehicles. Open RAN focuses on interoperable networks providing open interfaces that improve competition, network deployment flexibility and lower cost.

The Pathway To Net Zero For Operators Through RAN
One of the key features of open RAN is that its key components, the distributed unit (DU) and central unit (CU), operate in the cloud, requiring significantly less hardware and materials to create the infrastructure. Essentially, the network runs in the cloud as opposed to operating on the ground, creating greater efficiency and resulting in fewer emissions.
When it comes to open RAN, there are two main energy-saving techniques that the industry should consider.
The first is 5G RAN power consumption optimization. The limitless potential of 5G systems comes with increased energy consumption. To address this, 5G RAN optimization techniques are focused on reengineering equipment and network planning to drive down energy consumption. The power consumption of a 5G base station is dominated by the power consumption of the radio units (RU) whose power amplifier(s) (PA) consume most of the energy, thus determining the energy efficiency of the radio unit. With the increase in interest in the deployment of 5G systems, improvements in PA power efficiency will provide significant power savings.
The second is CU/DU processor power management. According to the Open RAN Policy Coalition, "There are three primary elements: (1) the radio unit (RU), is where the radio frequency signals are transmitted, received, amplified and digitized. …(2) the distributed unit (DU) is where the real-time, baseband processing functions reside. …and (3) the centralized unit (CU) where the slower, packet processing functions reside."
The interfaces between the RU, DU and the CU are the focus of Open RAN. Operating the DU and CU software in the cloud on a virtualized platform will permit energy efficiency advances in data center operations. Optimization of the cloud components' power consumption includes the adaptive shutdown of hardware, scaling up/down network functions, and optimization of CPU/GPU/FPGA power usage, memory usage, CPU/GPU frequency, etc. Sharing RAN resources among cell sites can also reduce and make efficient use of computing resources with significant power savings.
RAN automation is another key element of potential energy saving. Using machine learning, RAN automation permits fast responsiveness to changes in traffic load by identifying areas of the network that can be shut off at certain points to conserve energy. Open RAN with RAN intelligent controller (RIC) AI/ML permits unique ways to address RAN energy efficiency. Other energy-saving techniques can be enabled in software such as sleep modes. These concepts provide opportunities for RAN to operate more efficiently and, by proxy, have the potential to result in dramatically reduced emissions.

Future Networks Designed For A Sustainable Future
Today, a focus on sustainability is foundational to a company's corporate citizenship. As countries and companies work to build better networks, they must also ensure that they are sustainable. Futureproofing telecoms networks should be a priority for operators, and finding ways to curb energy consumption is part of that effort. The choices operators make today have significant implications for generations to come.
At Mavenir, we've seen firsthand, through our own successful RAN deployments, the promise of reducing hardware and improving efficiencies and the collective impact these improvements can have on the industry. And as an industry, we need to be focused on delivering future-proofed networks that provide high-performing connectivity while reducing emissions and decreasing a company's environmental impact. Only through collaboration alongside a commitment to RAN optimization will we create a sustainable path forward to net zero for operators.