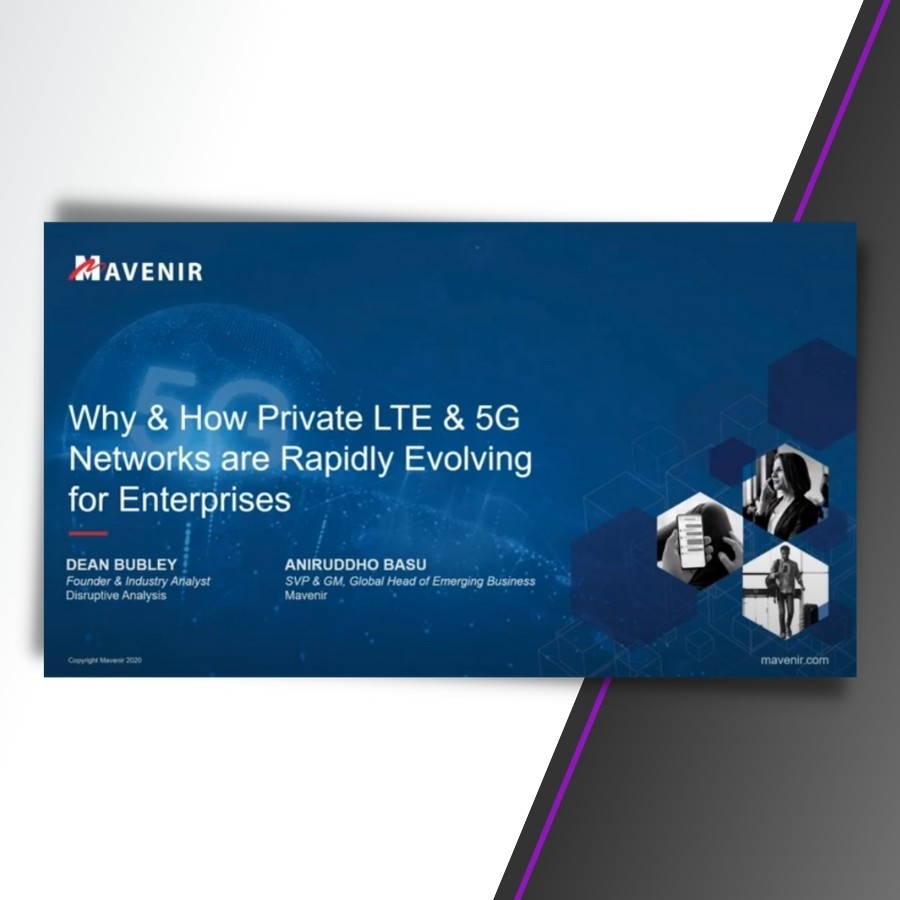 Why and How Private LTE & 5G Networks Are Rapidly Evolving for Enterprises
By 2025, Disruptive Analysis predicts that 3-5% of cellular capex may come from "non-public" networks. Tune into this webinar and discover why and how private LTE and 5G networks are coming to the mass market of enterprises around the world. Both demand and supply sides of the equation are evolving rapidly and will drive thousands of new deployments in coming years.
• Learn the optimal architectures for growth in private cellular networks based on use cases.
• Demand and motivation for Enterprises on their path to digital transformation.
• Identify the components of private LTE & 5G deployments and discuss maturity of the ecosystem.
• Review the key important verticals and horizontals.
• What is the role of telecom operators for private 4G/5G?
• What are possible short / mid / long-term impacts on private cellular from the coronavirus pandemic? What scenarios can be predicted?
Join Dean Bubley, Founder of Disruptive Analysis and well known industry analyst, and Aniruddho Basu, Mavenir SVP/GM of Global Emerging Business, for this timely discussion on Private LTE & 5G Networks.