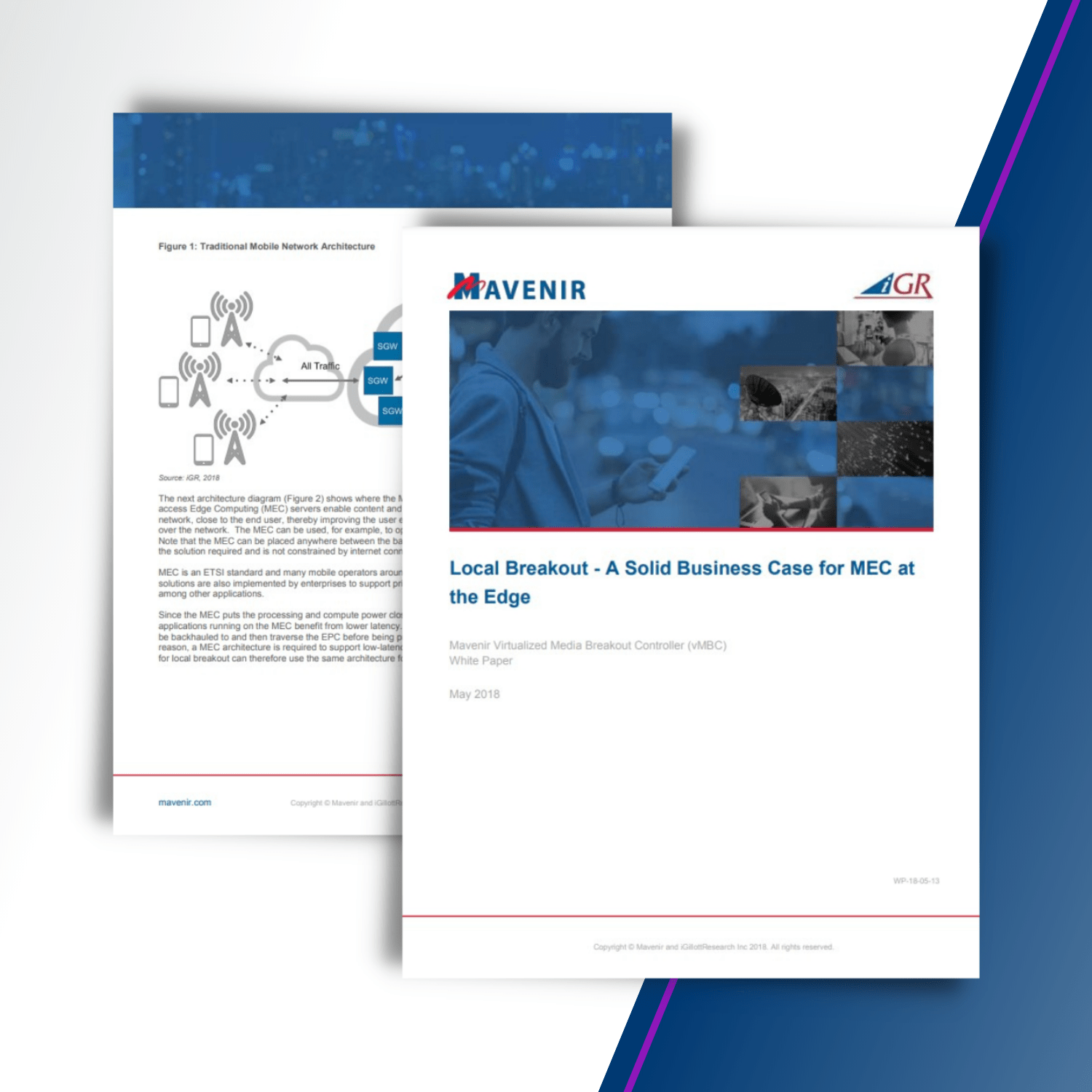 White Paper
A Solid Business Case for MEC at the Edge
Carriers Could Realize Significant Cost Savings by Creating a Local Breakout Through Multi-access Edge Computing
Mobile operators around the world are challenged by the continued increase in demand for mobile data.  As well as more subscribers using mobile broadband, each consumer is increasing the amount of bandwidth they consume.  Streaming TV and movies, high definition video content, increased use of video conferencing and personal chat, and more embedded video in web pages all contribute to increasing demand for mobile bandwidth.
Mobile carriers could realize savings of more than $546 million over a five-year period by utilizing a virtualized media breakout controller (vMBC) to offload 32% of video traffic. vMBCs alleviate increased data traffic and demand through transport and core networks elements by routing traffic directly to the internet. vMBCs enable operators to augment and extend the designed capability of their existing gateway products, providing financial justification for deployment of Multi-access Edge Computing with the derived benefits of user plane latency and a 5G ready architecture. This will provide operators with greater business agility and lower total cost of ownership.
In this White Paper, you'll learn how utilizing a vMBC at the edge of the network will decrease and optimize the amount of unprofitable data that needs to be carried through the network. A greater percentage of offload leads to greater profits, and a 32% local breakout will extend the current macrocell backhaul and EPC capacity by 25.6 months.
Additional Resources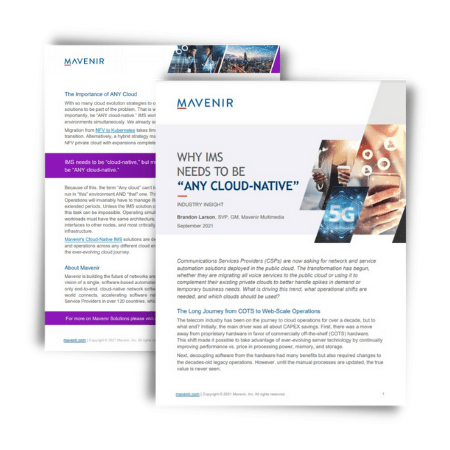 White Paper
Why IMS Needs to be "Any Cloud-Native"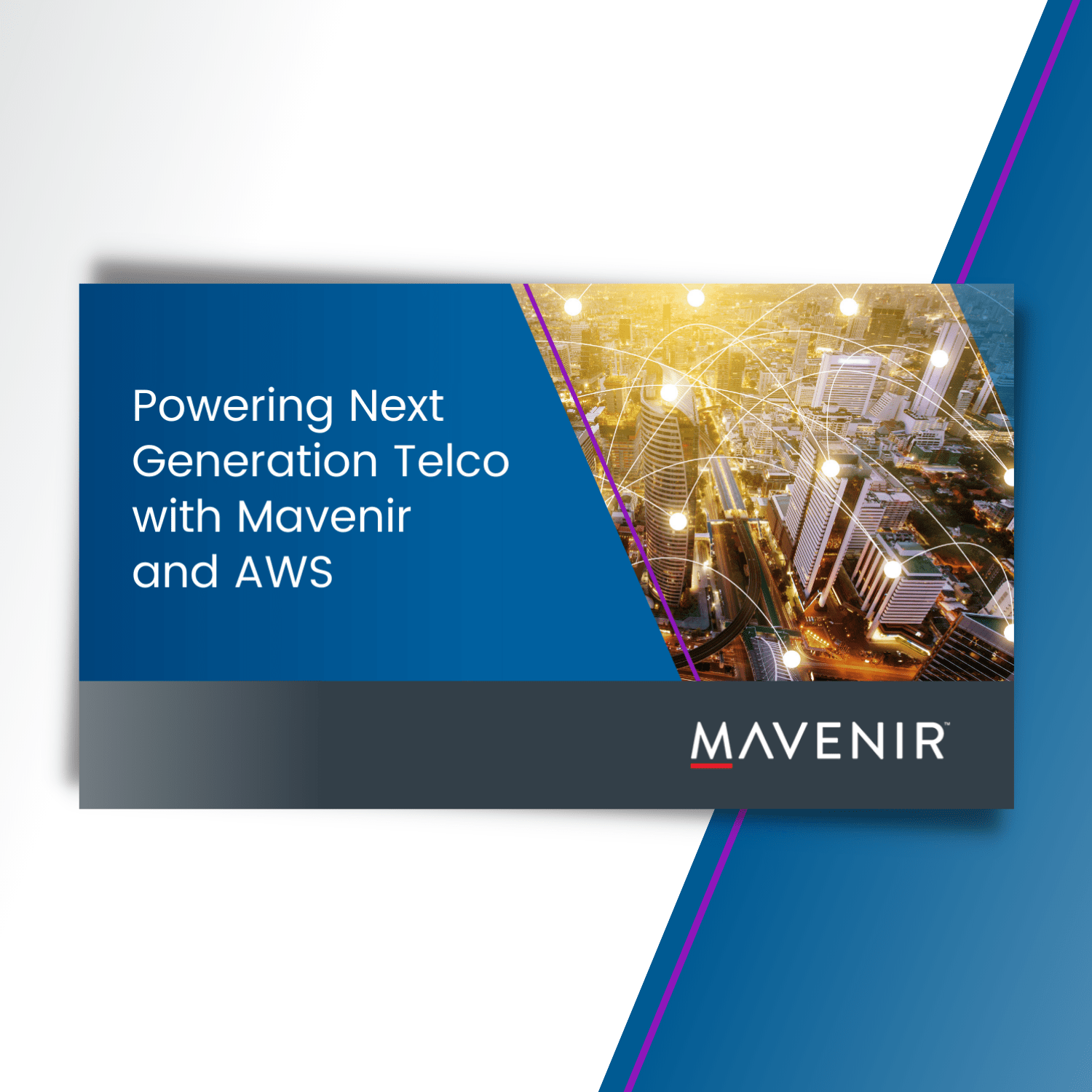 Video
Mavenir: Powering Next Generation Telco with AWS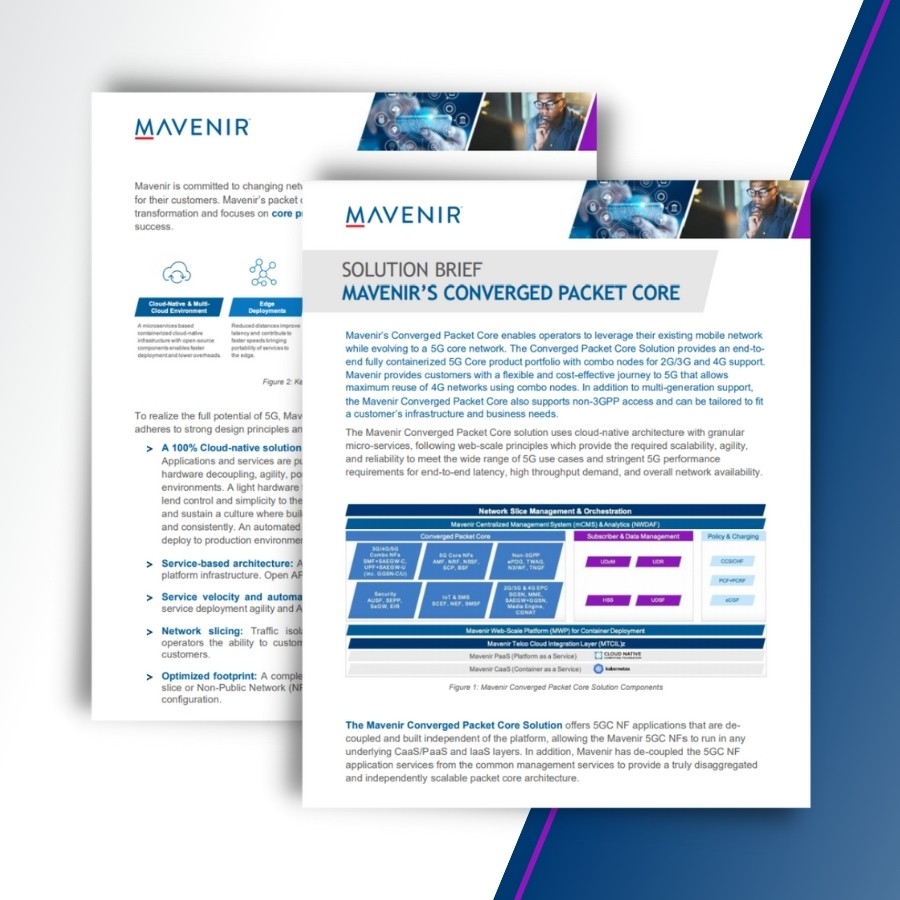 Solution Brief
Mavenir's Converged Packet Core Solution