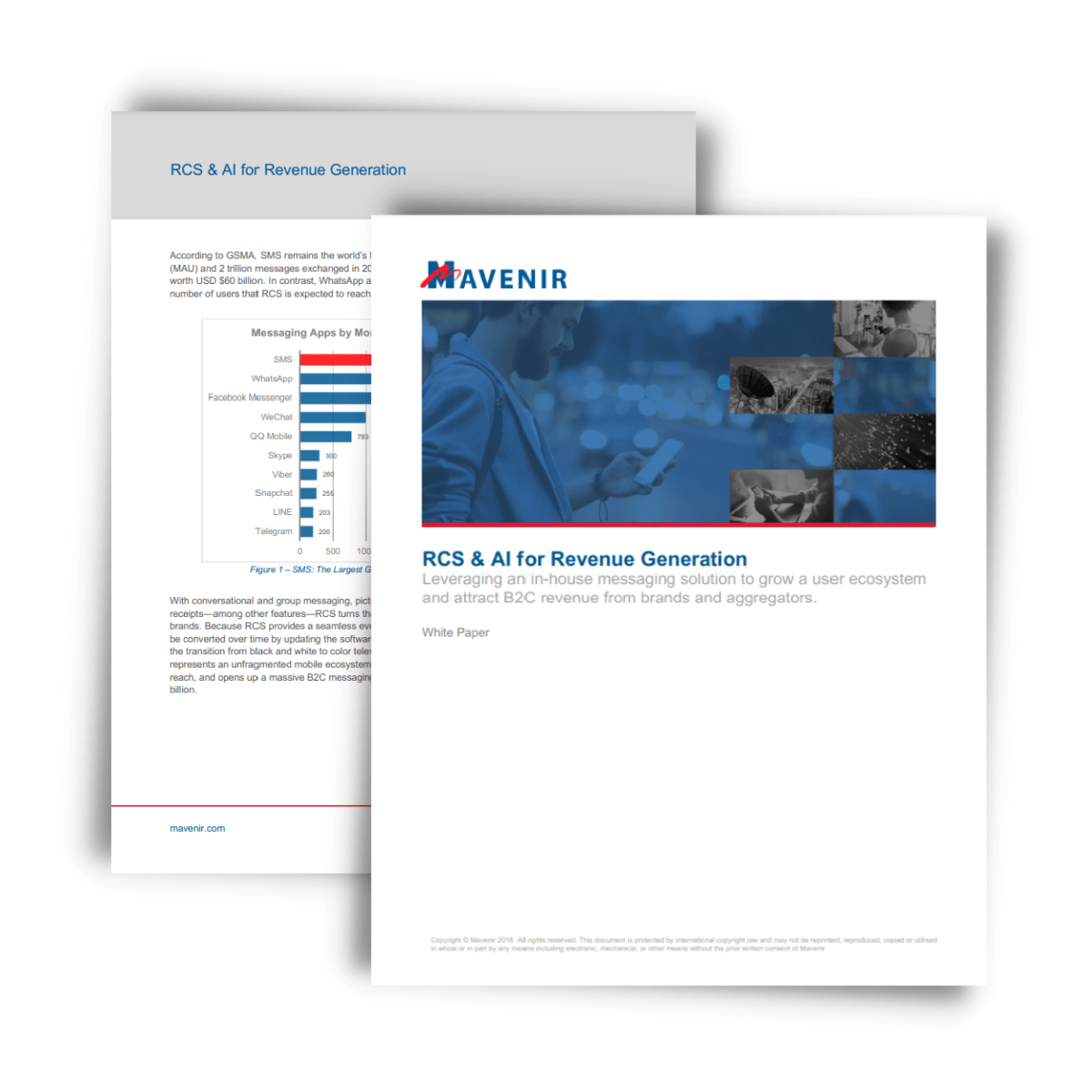 White Paper
RCS & AI for Revenue Generation
Leveraging an in-house messaging solution to grow a user ecosystem and attract B2C revenue from brands and aggregators.
Since the birth of the Short Message Service (SMS) in 1992, messaging has become a critical part of people's lives. All over the world users got accustomed to messaging friends and family while businesses saw an excellent tool in mobile messaging to authenticate users, deliver alerts and even run marketing campaigns.
For brands to see mobile messaging as the ultimate digital billboard, a business messaging solution needs to provide rich communications that reach the highest number of eyeballs possible while ensuring compliance with security and privacy regulations and, most importantly, the guarantee of a clean channel to the consumer that is not harvested for metadata that can be sold to their competitors for advertising purposes. Outsourcing your messaging services can put many of these factors at risk. Read about all the implications in our whitepaper: "RCS & AI for Revenue Generation."
This whitepaper goes through the evolution of mobile messaging, the changes in revenue models and the different options available for mobile network operators to modernize their messaging services and enable new business-to-consumer (B2C) revenue sources.