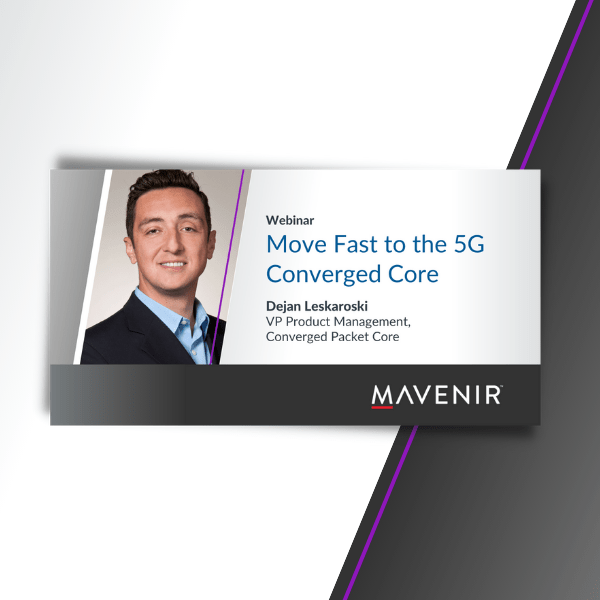 Move Fast to the 5G Converged Core
MNOs with 5G networks are planning the transition to a 5G standalone core, but many CSPs question when is the right time to take the next step? Are they better to postpone the move as long as possible? Or is it more profitable to wait a bit longer or jump into 5G core right away?
In this Sparring Partners, Monica Paolini, Senza Fili, and Dejan Leskaroski, Mavenir talk about the tradeoffs of an early versus late transition to the converged 5G SA core.
In addition to the high-level value proposition of a converged packet core, they discuss the TCO results recently published in a paper and take questions from the audience to go deeper into what the TCO model reveals and what it takes to save 36% in yearly OPEX.