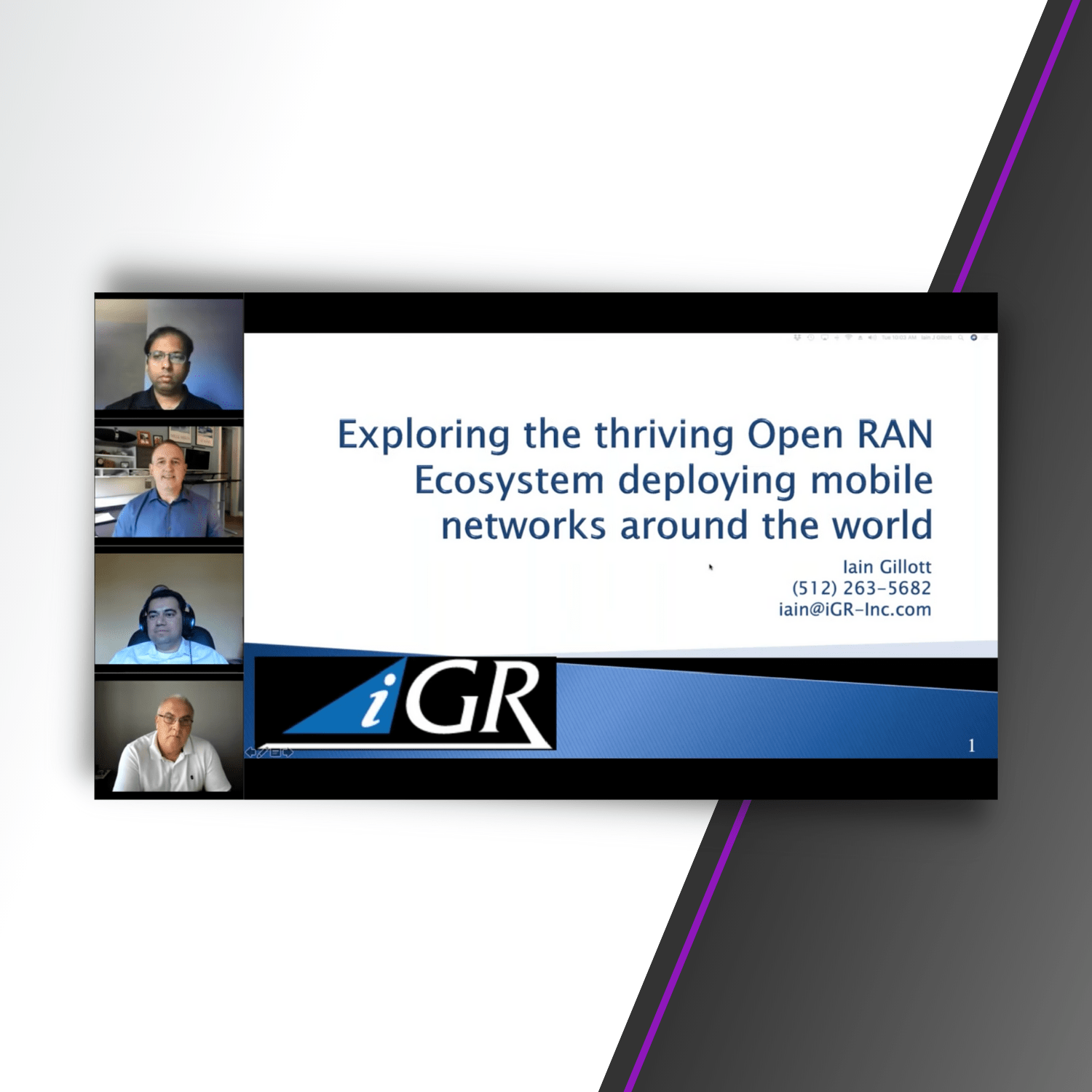 Exploring the Thriving Open RAN Ecosystem
The Open RAN concept is about disaggregating the RAN functionality by building networks using a fully programmable software-defined mobile network solution based on open interfaces – radios, base stations, etc. – that runs on commercial, off-the-shelf hardware (COTS) with open interfaces. This concept is not new: around the world, mobile operators and network and technology vendors have been developing solutions, conducting trials and deploying networks for the last few years.
Open RAN networks are being successfully deployed today by major operators around the world, real-world data shows performance and KPIs that equal current mobile network deployments from multiple MNOs. This webinar, with guest speakers from Altiostar, Mavenir and Parallel Wireless, will answer the following key questions:
What is the difference between virtualization and openness?
What are some of the challenges of the mobile industry that have driven the development of Open RAN?
What are some of the benefits, including cost savings, of Open RAN?
Where has Open RAN already been deployed successfully?
What solutions do Altiostar, Mavenir and Parallel Wireless offer to support Open RAN?