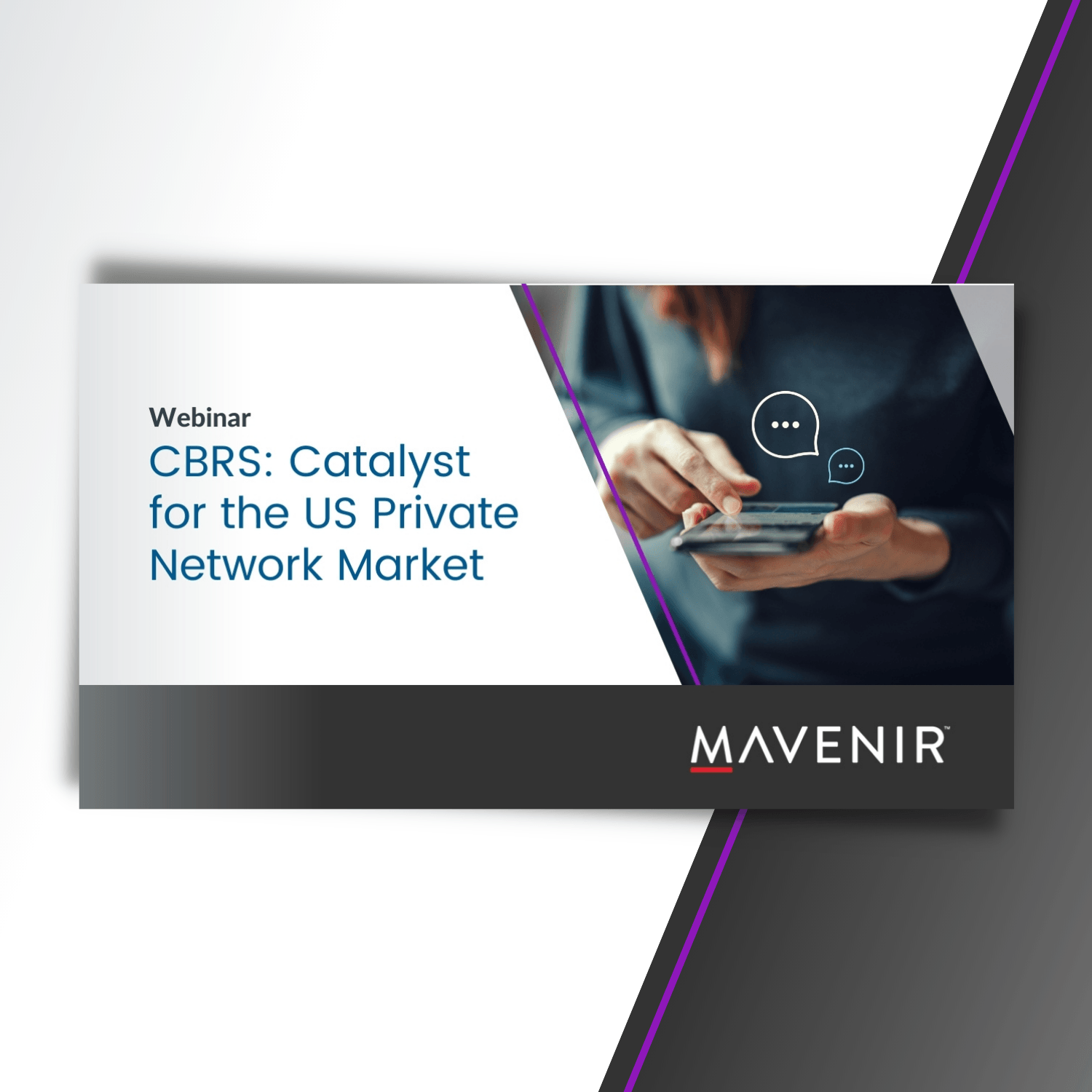 CBRS: Catalyst for the US Private Network Market
Mavenir's Aniruddho Basu, SVP, GM, Emerging Business joins a panel to discuss why CBRS is a pivotal development for the growth of the US private networks market.
The use of the Citizens Broadband Radio Service (CBRS) as shared spectrum in the United States is one of the most important regulatory initiatives. It is aimed at democratizing spectrum and boosting the deployment of private networks across industries, from campuses to airports and logistics hubs. According to Omdia's Enterprise 5G Innovation Tracker, 75% of all private network tests/trials in 2019 happened in North America, for which CBRS played a crucial role. Private networks in the CBRS band can meet the security, reliability, and latency requirements across multiple verticals. Attend this webinar to learn about the new ecosystem and innovation emerging from the expansion of the CBRS market. Understand the impact of CBRS on enterprise markets, learn about new products and strategies, and discover lessons learned from first movers.