WEBINAR: European 5G Leaders – Network and Service Innovation
5G networks are expanding rapidly, adding coverage and customers at pace. In this webinar we will look at progress in 5G worldwide since launch almost a year ago, with a focus on European markets.
European operators are in an excellent position to capitalize on 5G and create advanced and reliable services. With decent spectrum holdings, excellent 4G coverage, open economies and high levels of online services penetration, the region is a driving force of global 5G development.
The webinar will also look ahead to the next phase of 5G development, linking innovation in network and device technology to the creation of end-user services.
Join Heavy Reading Principal Analyst, Gabriel Brown as he leads a discussion of 5G progress and the forecast for 2020 and beyond.
When is the Webinar?
Thursday, March 26 | 12:00 PM New York / 4:00 PM London
Click HERE to Register
Mavenir Speaker:
Ian Pattison, International CTO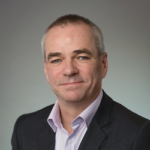 Additional Speakers:
Gabriel Brown, Principal Analyst – Mobile Networks and 5G, Heavy Reading
Tom Bennett, Director of Mobile and Converged Innovations, BT