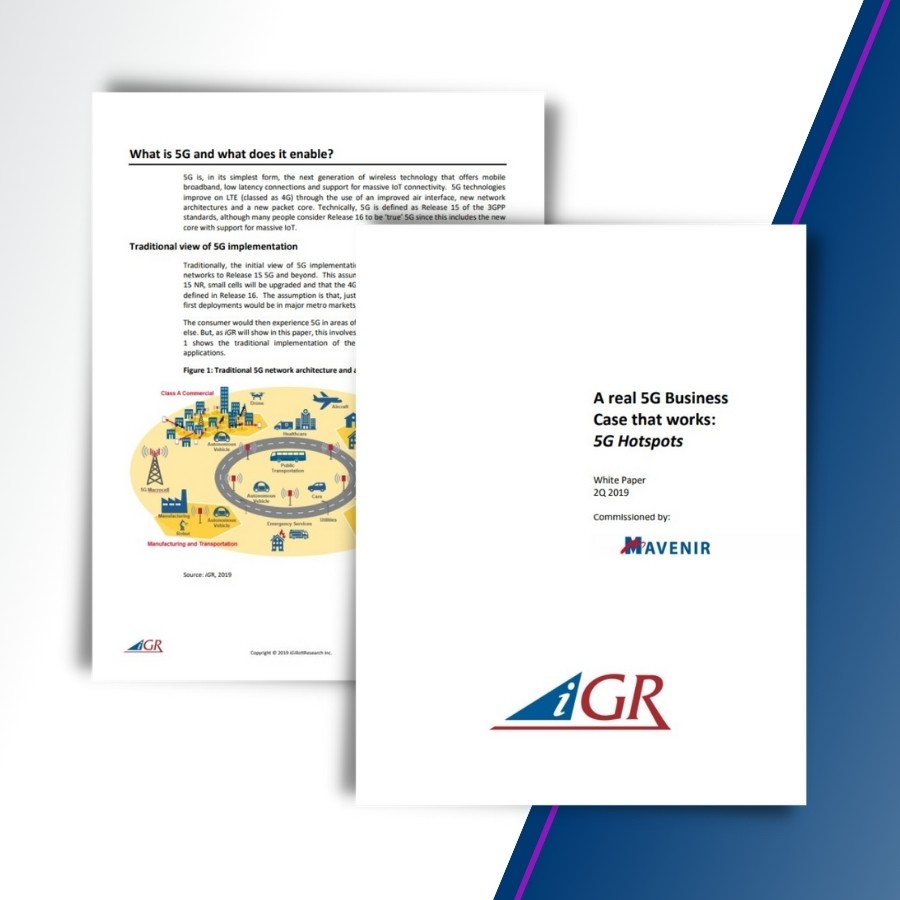 White Paper
A Real 5G Business Case That Works: 5G Hotspots
5G is now being deployed by mobile operators around the world, with the first services coming online.  But there is a problem – the initial cost to build far exceeds the expected initial revenues, such that payback on the network build is not expected until 2022 at the earliest and 2023 for any significant revenues (U.S. and Asia Pacific) – for Europe, the situation is even worse with payback not expected until 2026.  And this is the best case.  The good news is that there is an answer that potentially cuts the initial investment and improves financial metrics.
5G is, in its simplest form, the next generation of wireless technology that offers mobile broadband, low latency connections and support for massive IoT connectivity. For 5G, low latency is a key differentiator from 4G LTE – the initial bandwidth capabilities of 5G NR in the same spectrum bands is similar to LTE.  But low latency connectivity is only enabled by 5G.  As such, new 5G revenue-generating applications and services will have to utilize low latency to show value.
When an operator first deploys LTE or 5G (or any new technology family), the initial build is designed simply to cover the required area: operators first build to cover as many POPs as possible with the fewest cell sites possible.  Once the 5G subscriber base starts to grow, more devices become available and usage of the network increases, then the operator increases the network capacity and attempts to fill in the dead spots in the original network.  iGR has modeled the 5G build costs (the cost to deploy the network, not operate it) for multiple regions across the world for 2018 to 2027…
Additional Resources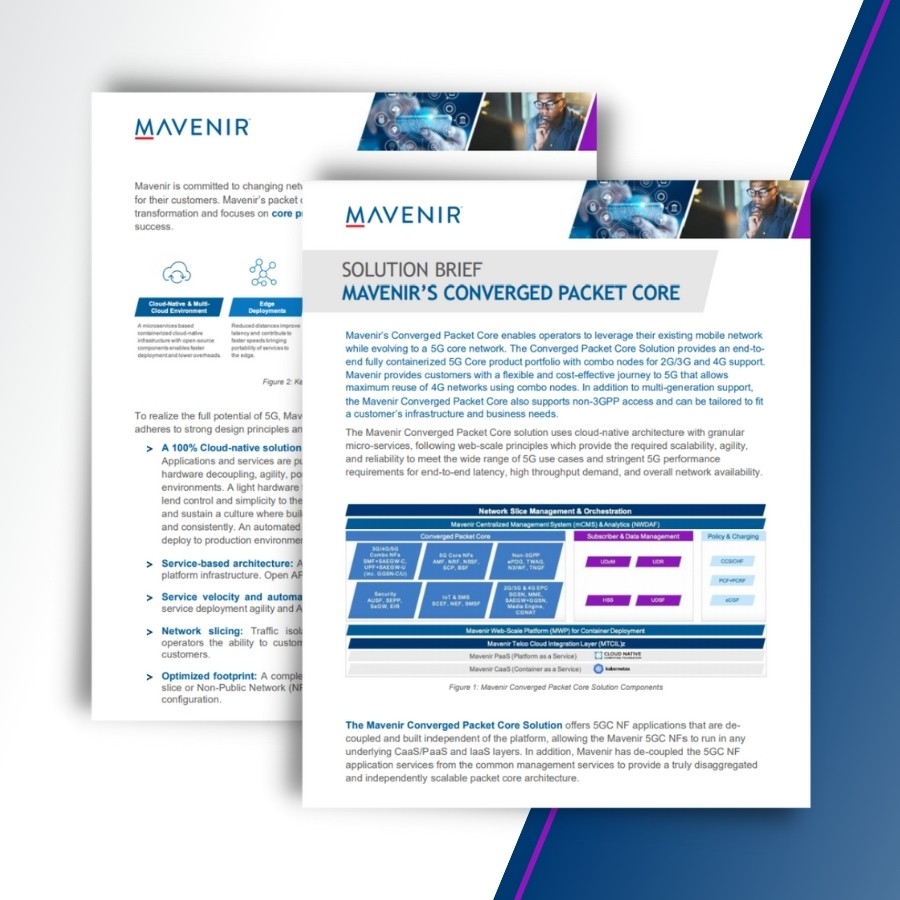 Solution Brief
Mavenir's Converged Packet Core Solution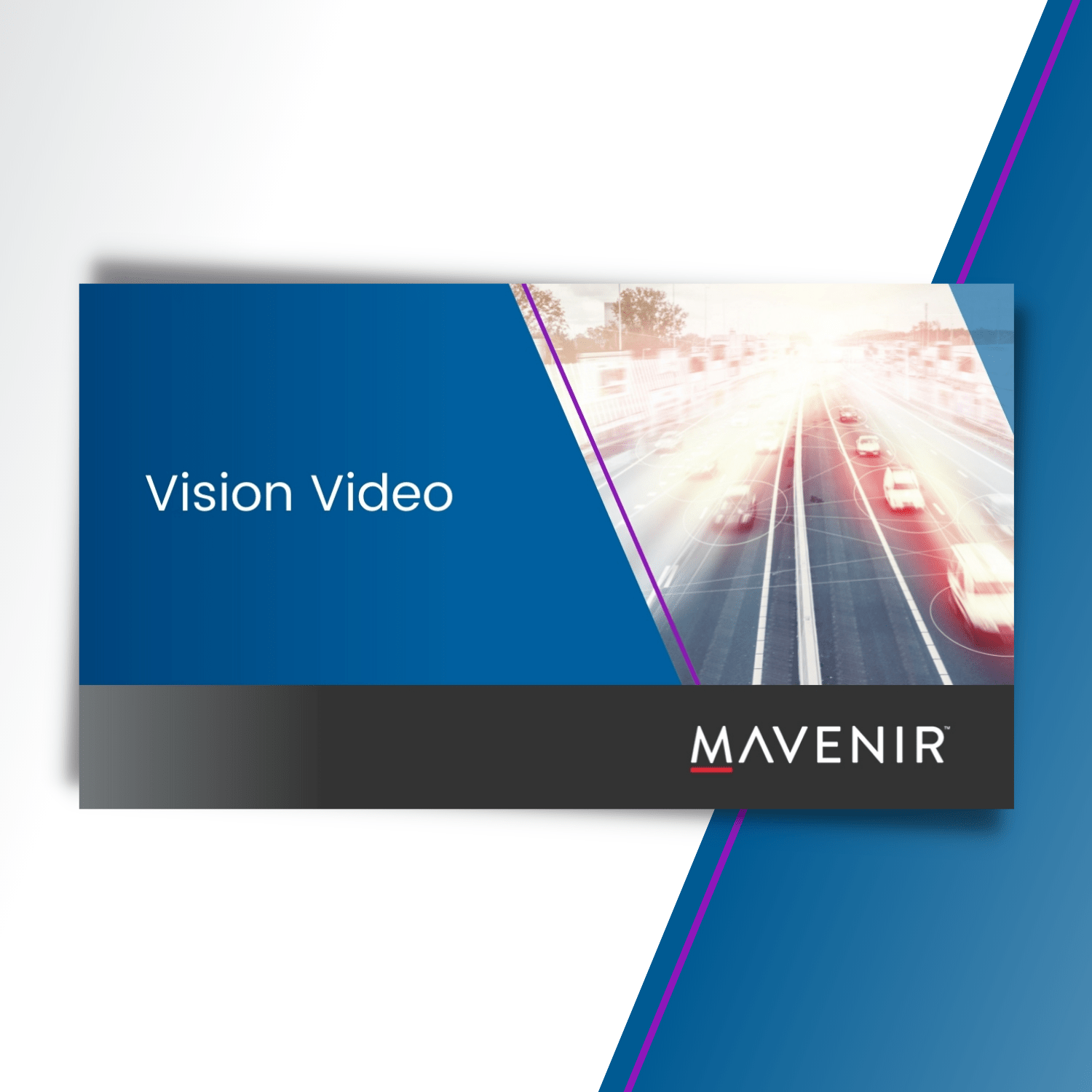 Video
Mavenir Vision Video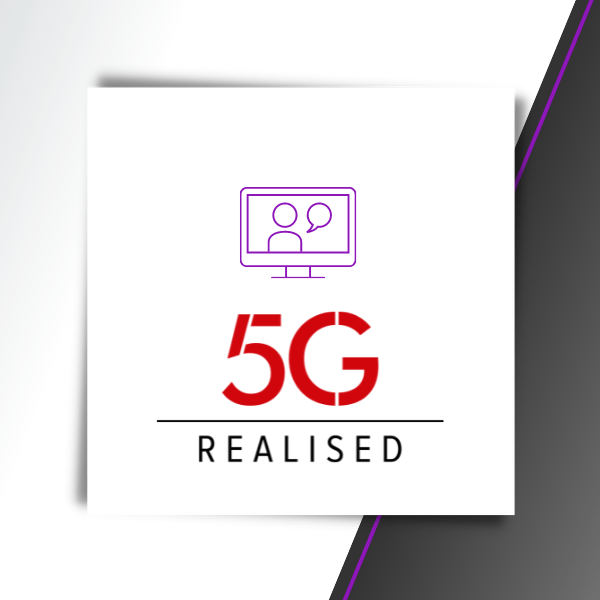 Webinar
5G Realised: What Will the Future of Networks Facilitate?