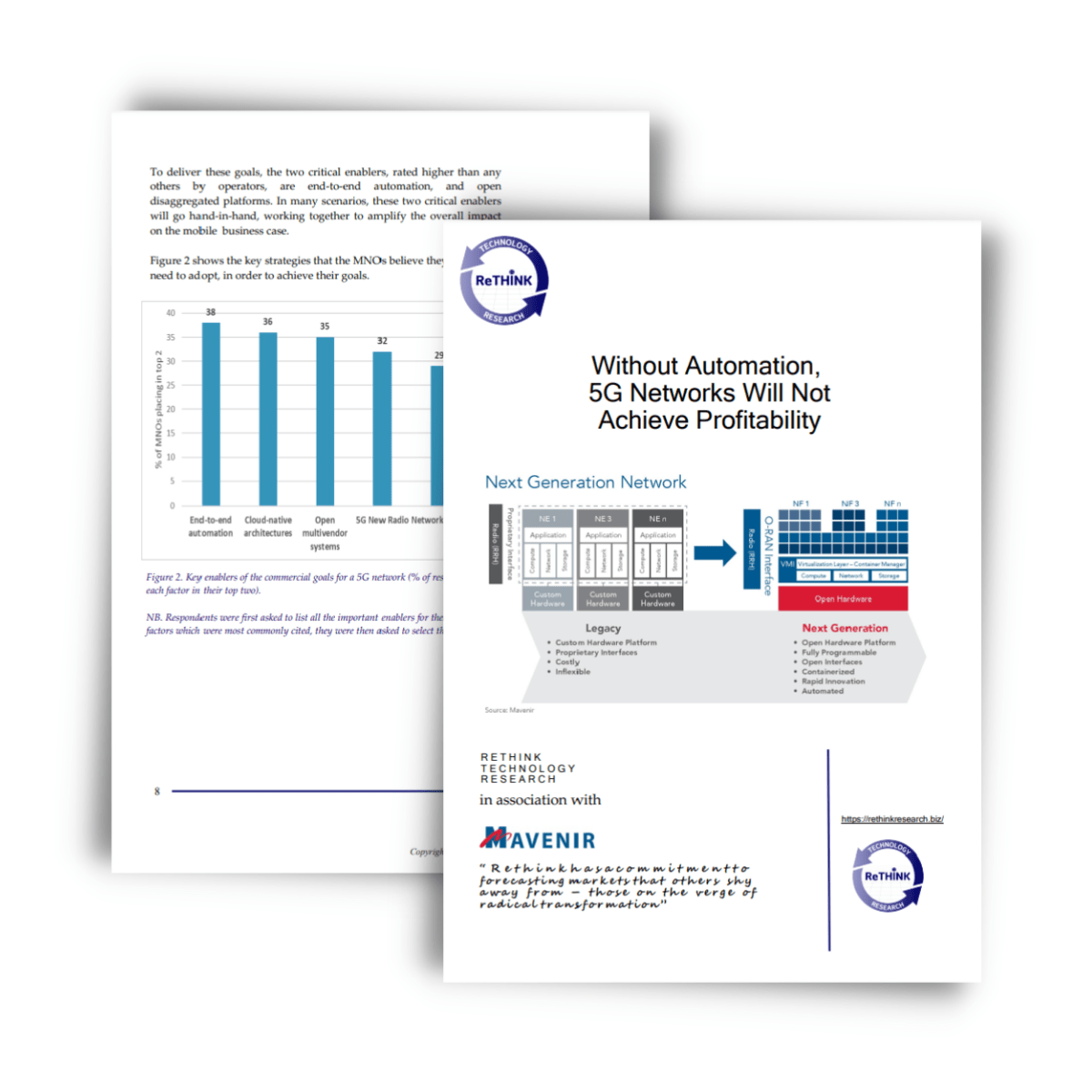 White Paper
Without Automation, 5G Networks Will Not Achieve Profitability
Next-generation mobile networks will be unrecognizable from those of the 3G and 4G eras. Operators are laying the foundations for an unprecedented upheaval in their architectures and organizational structures, as they move towards automated, cloud-native, programmable networks.
Download the white paper to discover why nearly 60% of operators surveyed consider end-to-end open networks to be essential for the 5G era, and why operators are planning their future next-generation networks roadmap today.
Related Topics
Additional Resources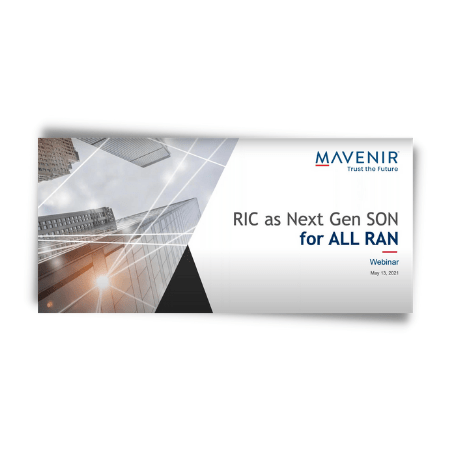 Webinar
RIC as the Next Generation SON for All RAN
White Paper
RIC as the Next Generation SON for Open RAN and More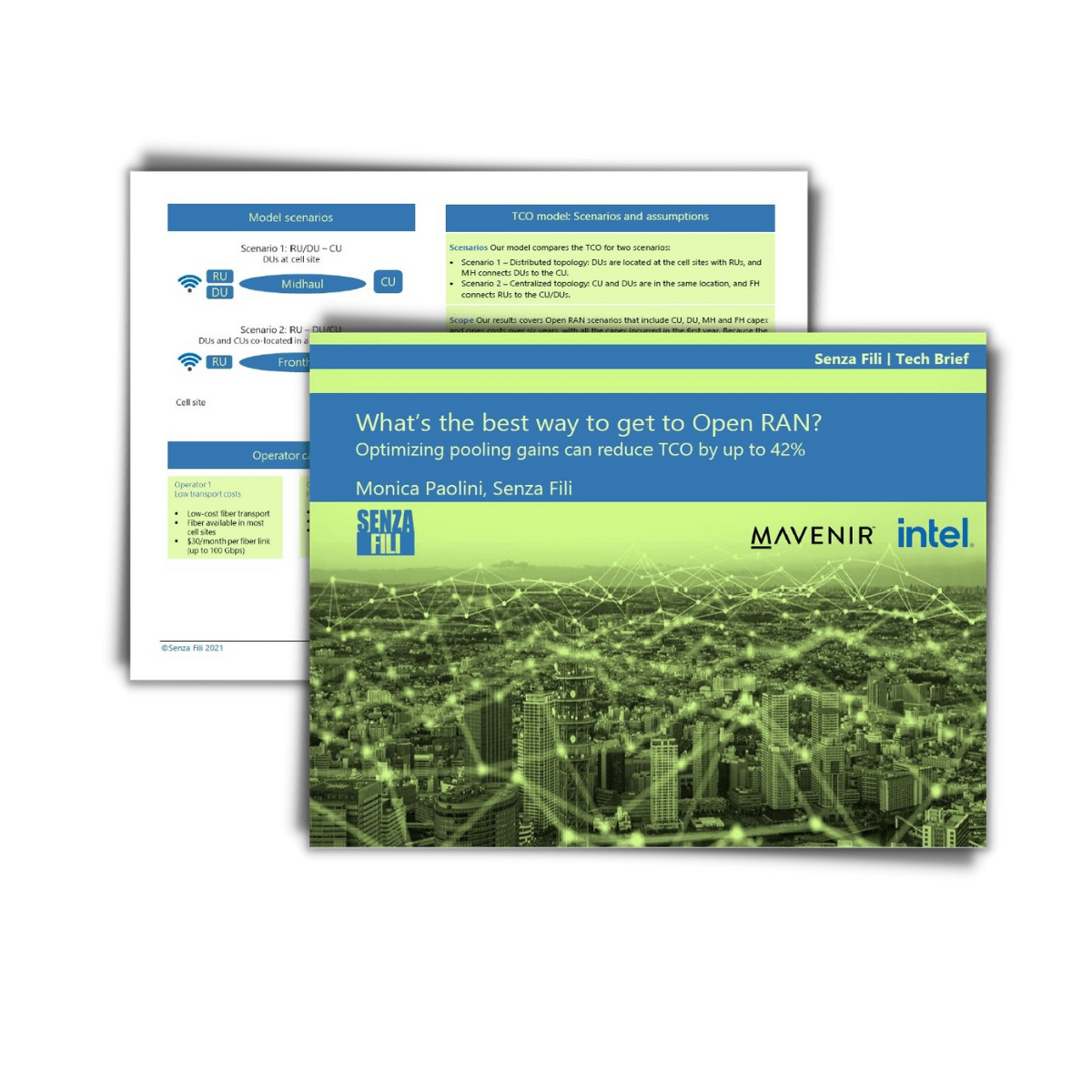 White Paper
What's the Best Way to Get to Open RAN?