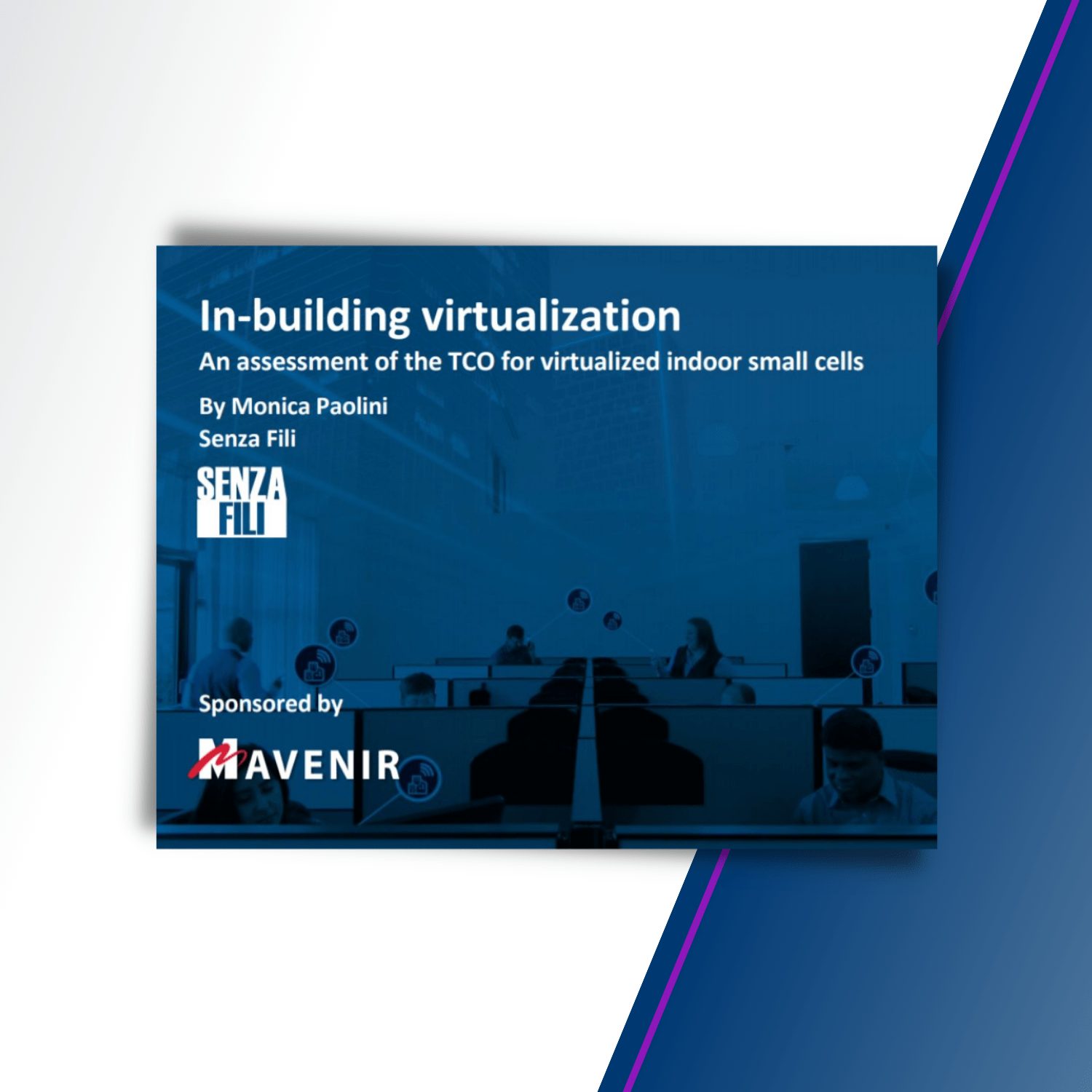 Hidden from Resources, White Paper
In-Building Virtualization: An Assessment of the TCO for Virtualization Indoor Small Cells
Small cells have entered the wireless ecosystem to enable the densification that is needed to improve coverage and capacity. Yet, despite small cells being able to provide the coverage and capacity needed for in-building wireless (IBW) environments, their deployment has so far been below expectations. The main cause of the slow adoption of small cells is that operators have found it difficult, expensive and effort-intensive to roll out small-cell deployments in venues and enterprises.
In this white paper, we look at how vRAN (Cloud RAN) enables new business models for in-building small-cell deployments, in which enterprises and venue owners take a more active role, pay for the network, and have more control over the network infrastructure. CBRS-based OnGo encourages this type of deployments and edge computing expands their value.
Our TCO model shows that operators, venue owners, and enterprises could all benefit from a 48% decrease in combined capex and opex over five years in an in-building small cell deployment. These cost savings come from the cost efficiencies that a virtualized and centralized RAN architecture brings: lower equipment and installation costs, and lower costs to run the network.
Fill out and submit the form to download the white paper.