Mobile Business Communications & Collaboration – UCaaS & UCC
The Industry's Only Mobile Native Unified Communications Solution for SMB
MNOs are under pressure in the consumer market with flat growth, an intensive price war on voice and data plans and fierce competition from Over-the-Top (OTT) applications. With lagging growth opportunities, MNOs need new revenue opportunities and solutions that enhance customer retention.
The Small and Medium Business (SMB) market segment represents a huge market for the MNO, with 99% of businesses having less than 500 employees.i The communication needs of SMBs have significantly evolved due to workforce mobility, with 80% of the workforce composed of "deskless" first-line workers.ii As a result, 50% of employees use their personal mobile phones for business purposes and 80% use text messaging for business.iii
However, there are challenges for the SMBs that rely on employees using their personal mobile phones and plans for work:
A limited set of business features
Poor work/life balance for employees
Security and compliance concerns
Loose control of the customer relationship with the SMB since employees can interact using their personal number and device
Conventional Unified Communications and Collaboration (UCC) solutions provide many of the rich business features SMBs may need. However, since traditional UCC solutions are based on a wireline paradigm, there are a number of limitations:
Proprietary UCC messaging with limited ability to reach external users
No guaranteed quality of service (QoS) for UCC services, resulting in a poor mobile experience
Numerous historical, wireline based features of little relevance to the mobile user
UCC may have much of the functionality that SMBs need, but the user experience needs to evolve to meet the needs of the mobile worker.
Mavenir's Mobile Business Communications and Collaboration is a Unified Communications as a Service (UCaaS) solution that provides an integrated, seamless, and differentiated mobile-native user experience that is ideal for SMB users.
The solution includes high definition voice and video calling, universal messaging to reach any text-enabled user in the world, and a full set conferencing and collaboration features, available on any device — phone, tablet, or computer — regardless of location or network. It also allows users the ability to seamlessly move access across multiple devices with synchronization of messages, call history, and address book.
Mavenir enables the mobile operator the ability to leverage its largest investment: its wireless infrastructure. The MNO can choose to deploy the UCaaS solution as either lightly integrated with the mobile network core for fast time-to-market or tightly integrated for assured QoS for voice, video, and collaboration services. This gives MNOs a key advantage over conventional UCC and OTT solutions.
With a truly mobile-native approach, Mavenir helps mobile operators upsell significant value to their SMB customers. It's a revenue generating opportunity for mobile operators who have been, to date, effectively cut out of competing in the UCC market.
Mobile Business Communications and Collaboration Differentiators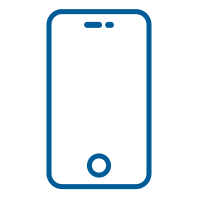 Mobile-native
FOUNDATION FOR UI AND UX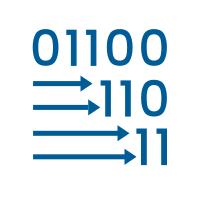 Mobile QoS
FOR AUDIO, VIDEO, SCREENSHARING AND WHITEBOARDING
Relevant & modern
FEATURE SET FOR SMB NEEDS
Universal Messaging
GLOBAL REACH TO ANY USER IN THE WORLD
Single Interface
FOR UCC FEATURES AND PERSONAL MOBILE NUMBER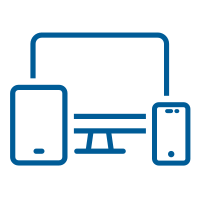 Multiple Lines
DESIGNED FOR MULTIPLE DEVICES, LINES, AND PERSONAS
Start Differentiating and Leveraging Your Mobile Network Assets and Stop Reselling UCC Solutions That Compete for Your Business With Mavenir's Mobile Business Communications and Collaboration!
i US Census data, Eurostat
ii Emergence 2018
iii dBrn Associates, A new Era for Mobile UC, 2018