Protect Messaging Revenue and Open New Chatbot Revenue Opportunities with a Multi-Channel Mobile Messaging Solution
Business Messaging Monetization – RCS Business Messaging
Messaging is the low hanging fruit of business transformation and is a coveted tool to enable conversational commerce. Consumers prefer to use messaging to interact with businesses because they don't have to download an app, allows them to keep a record of the exchange in case of disagreements and lets them communicate at their own pace, without waiting on hold.
Businesses value messaging because it provides simpler business differentiation, a richer customer experience and high efficiency.
Mavenir provides Communication Service Providers with multiple solutions to help them have a pivotal role in the growth of mobile messaging, accelerate business transformation to conversational commerce and effectively monetize the ecosystem.
RCS Business Messaging Enables Brands, Aggregators, Enterprises and MNOs to Monetize RCS Messaging Technologies.
Mavenir's RCS Business Messaging (RBM) solution is a cloud-based carrier messaging solution that leverages Rich Communication Services (RCS) and Messaging-as-a-Platform (MaaP) technologies to monetize the wireless assets of mobile network operators (MNO).
Over the top (OTT) messaging applications—such as WhatsApp, LINE, Facebook Messenger or Telegram—decimated the MNO's peer-to-peer (P2P) messaging revenue and are now coming after their application-to-person (A2P) business messaging revenue using the same strategy of providing a richer multimedia messaging experience to the consumer but, this time, targeting brands and aggregators looking to provide a better customer experience. With new business-oriented services such as WhatsApp for Business, LINE Partner, or Facebook Messenger for Business, OTTs are seeing an opportunity to capture lucrative business messaging traffic as users move from plain text into rich messaging.
Mavenir's RCS Business Messaging solution allows MNOs to protect their growing business messaging revenue by providing a fast and simple solution to implement RCS messaging into the wireless network, from the cloud, with full compatibility with GSMA Universal Profile clients and facilitating the integration of enablers such as chatbots, mobile payments and other messaging based applications to enable MNOs and aggregators to strategically position themselves as key players in the business-to-consumer (B2C) messaging market.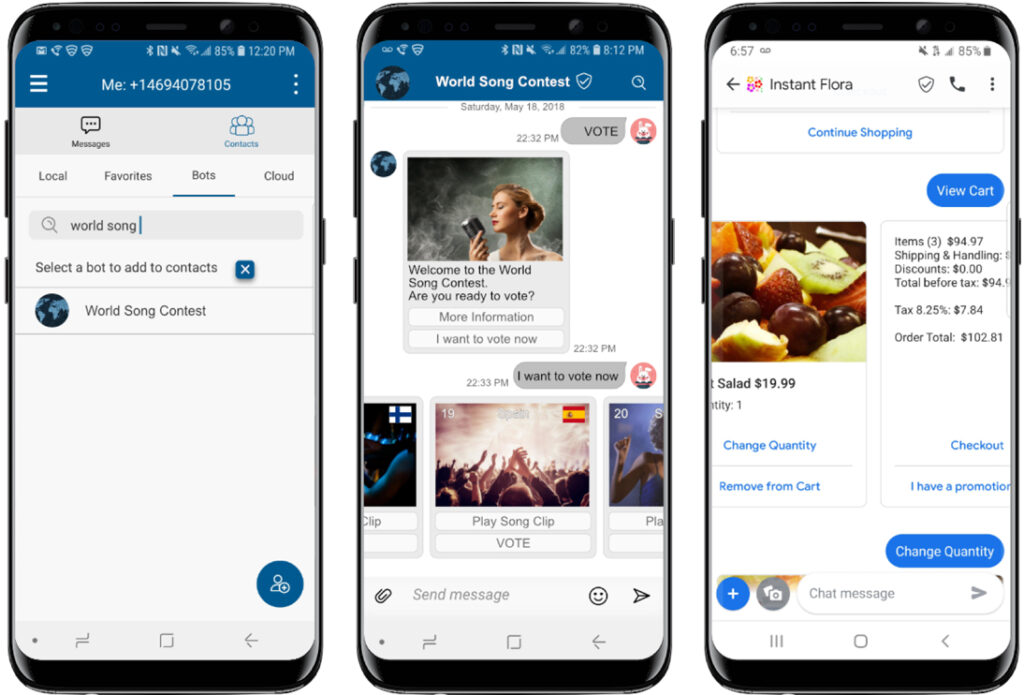 Enhancing Business-to-Consumer (B2C) Messaging
Mavenir's RCS Business Messaging allows MNOs to stand out from the OTT noise by offering brands and aggregators a messaging solution that has the attributes they covet:
Reach—any consumer with a mobile phone number and an RCS compatible device and backward compatibility with MMS or SMS only devices
Clean Channel—ensuring the conversation between the brand and the consumer is private and the content will not be shared with third parties for other purposes (e.g.: advertising)
Richness—the RCS Universal Profile provides a baseline that all clients and devices support for rich multimedia capabilities such as images, audio, video, rich cards (single or in carrousels), pre-configured response buttons, QR codes and more
Reward—our solution also includes a monetization platform that allows opt-in consumers to receive offers and be rewarded with minutes/megabytes/points or other assets
Privacy and protection—with business authentication and authorization that assures the consumers they are interacting with the real brand and lets them finalize the conversation whenever they want, opting out from receiving additional messages
Mavenir RBM is a GSMA standards-compliant solution that can be integrated with the operator's core network, such as IMS, SMS and MMS components, as well as the provisioning, OSS, lawful interception, and billing systems. Alternatively, Mavenir can provide the whole stack as an "RBM in a Box" in-network solution, including its own IMS components, that can be overlaid onto the MNOs network and avoids lengthy integration projects with different IMS vendors or having to impact other IMS services such as VoLTE. All components of Mavenir's RBM Solution are 100% cloud-ready virtualized software. They can be deployed by MNOs in their own virtualized infrastructure, as well as public cloud environments, such as AWS or Microsoft Azure, where it was recently added to the marketplace.
Endless Use Cases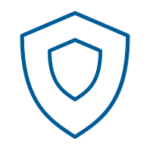 Security & Authentication
TWO FACTOR AUTHENTICATION, ORDER CONFIRMATION, PASSWORD RESETS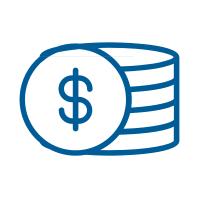 Bills & Payments
PAPERLESS BILLS, PAY VIA MESSAGE, DISPUTES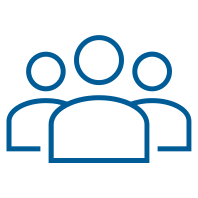 Surveys
CUSTOMER SATISFACTION, MARKET PULSE, EVENT ATTENDANCE FORECASTS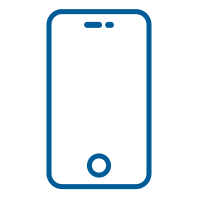 Alerts & Reminders
NEWS, UPDATES, ACCOUNT STATUS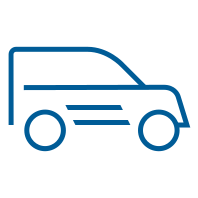 Insurance Claims
OPEN CLAIM, TAKE PHOTO AND ATTACH TO CLAIM, SLECT REPAIR LOCATION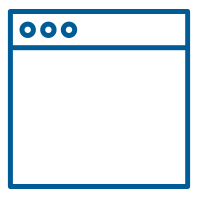 Appointments
SCHEDULE, CANCEL, RESCHEDULE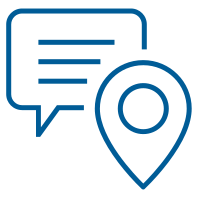 Location Based Offers
RESTAURANTS, SHOWS, SPECIAL, SALES, PROMOTIONS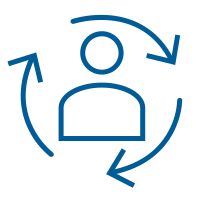 Customer Service
TECHNICAL SUPPORT, CUSTOMER CARE, UPSELL SERVICES
Public Annoucements
INCIDENTS, EXTENDED HOURS, FLASH SALES, CHANGES OF SCHEDULE
Mavenir Business Messaging and Monetization as a Service Solution
For MNOs looking for a swift execution, and a broader scope and reach, Mavenir has deployed all the messaging components and bundled them with services into a cloud-based Business Messaging and Monetization as a Service (BMMaaS) offering that allows MNOs to go to market faster with less risk and minimal upfront investments.
The service bundles multiple components into a flexible solution:
RCS and IMS Core components
RCS MaaP
Business Monetization Layer
SpamShield
RCS hub interconnection services
Self-service onboarding
Integration with third-party platforms such as Google RCS cloud, payment gateways
Business operations services to assist with brand vetting, onboarding, campaign management and chatbot customization.
Ecosystem of pre-integrated partners
Contact Center Live Agents option to transfer chat sessions to a live agent
A software-as-a-Service (SaaS) offering, the Mavenir (BMMaaS) solution is continuously enhanced with new features and capabilities. It provides the following benefits:
Faster time to market — deploying a complete business messaging solution is a massive undertaking. Mavenir cloud customers have seen implementation times reduced almost by half. Depending on the MNOs demands, implementation times can take from a few weeks to a few months.
Lower upfront costs — hosted, managed, and operated by Mavenir in its own cloud infrastructure, with a light integration into the MNOs network, the solution eliminates the need to acquire network equipment, as well as expert personnel to operate it.
Broader reach — interconnection to other MNOs on Mavenir's cloud platform, integration with other messaging ecosystems and web-based chat. MNOs can allow brands and businesses to interact with customers wherever they are.
Integration with business platforms — customer relationship management (CRM), eCommerce, Point of Sale, and more allows businesses to integrate their business processes into the conversational commerce experience.
Built-in customer care capabilities — combines Mavenir's Mobile Business Contact (CCaaS) with the platform's Human-in-the-Loop (HITL) APIs. MNOs can bundle a live agent console that allows businesses to transfer chatbot sessions to a human agent, including the conversation history. Additionally, the HITL APIs are openly accessible and can be implemented by third-party contact center solutions.
Powerful monetization capabilities — including templated bots, campaign management, conversational flow builder, payment integrations, digital enablement, self-service onboarding portal, analytics, and customer dashboard.
Flexible business models —subscription models, based on dimensioning and consumption, and revenue share models that provide the right balance between profitability and risk.
Why Operators Should Have Their Own Business Messaging Solution
For brands to see mobile messaging as the ultimate digital billboard, a business messaging solution needs to provide rich communications that reach the highest number of eyeballs possible while ensuring compliance with security and privacy regulations and, most importantly, the guarantee of a clean channel to the consumer where metadata is not harvested to be sold to their competitors for advertising purposes. Outsourcing your messaging services can put many of these factors at risk.
Added Value with the Mavenir Partner Ecosystem Program
Mavenir's Business Messaging solution allows MNOs to support indirect go-to-market models that rely on third-party partners to add value to their offerings and bring brands, businesses, and innovative use cases.
This is achieved through the Mavenir Business Messaging Ecosystem, the bridge that connects mobile operators to the future of B2C interaction by allowing partners to pre-integrate with Mavenir's solutions and make their messaging-based services available to more than 250 Mavenir MNO customers globally.
Join the Partner Program
The Mavenir Business Messaging Ecosystem Partner Program allows service partners to pre-integrate with Mavenir's RCS, Messaging as a Platform (MaaP) and messaging monetization solutions, expanding their market reach to all the MNOs using Mavenir's Business Messaging solutions. The program accelerates service deployment for MNOs, which can now access a broad range of pre-integrated messaging enablers from their Mavenir messaging solution.
It's a win-win situation where the MNO can obtain revenue from business messaging faster by delivering a broad range of services to the enterprises, and the partner can increase their profitability by obtaining more income from a larger market and minimizing the cost of selling and integrating individually with each MNO.
To see a full list of partners, or to enroll as a partner: