APP BUILDING
Speech recognition, web triggers, and CRM integration make it easy to build powerful communications features and applications.
Visual Designer allows providers to go to market quickly with communications features and applications that meet the needs of their business customers. A white-label interface and documentation make it easy to customize, while keeping traffic on the CSPs network, boosting reliability and control.
BRING IDEAS TO LIFE QUICKLY
Add features to an existing solution, or prototype new and innovative concepts to create exciting digital customer experiences that drive the next normal.
FEATURES
Template Gallery
Get started quickly using time-saving design templates that provide a range of options including a Simple IVR Menu, and more.
DTMF Detection
Count on reliable dual tone multiple-frequency (DTMF), or touch tone in place of speech recognition, or as a secondary option.
Text-To-Speech
Convert text into speech to play back as audio, creating inbound IVR or outbound messaging call flows using a variety of voices, languages, or dialects.
Web Trigger
Establish a call between a Visual Designer application and a destination address using a simple HTTP request.
Speech Recognition
Capture speech in real time and return text in 119 languages without any pre-training with ability to act on partial speech.
Data Dips
Validate callers by configuring an IVR to look up accounts or other information in a specified data source, then route calls accordingly.
IT'S EASY
DRAG, DROP & DEPLOY
Building communications applications has never been easier than with Visual Designer. Just select a verb from the menu, then drag and drop to create unique communications experiences.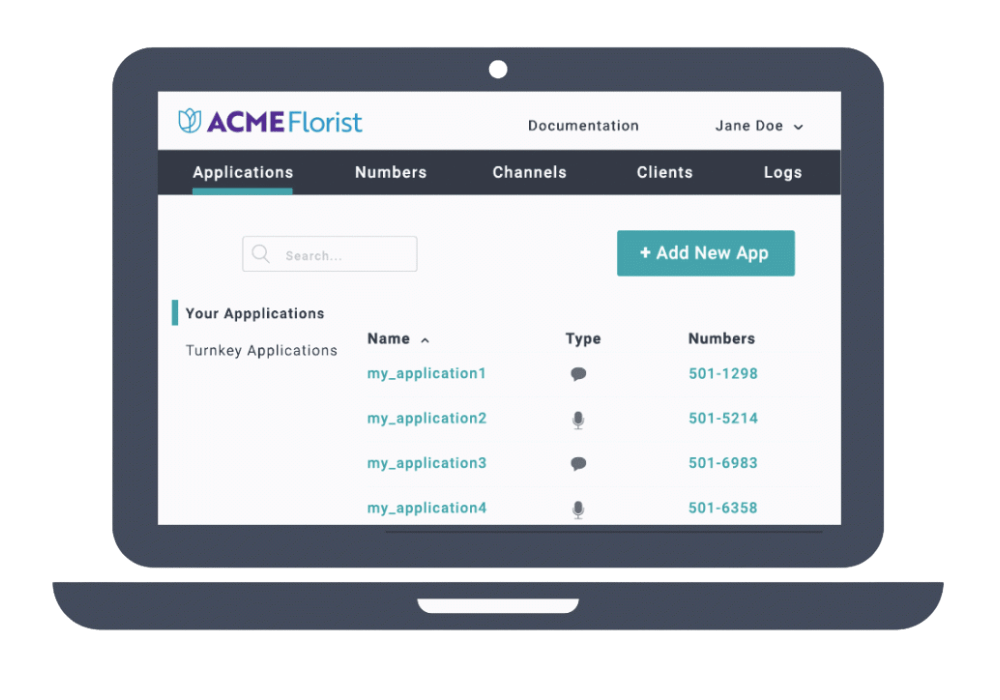 Post-Call SMS: Trigger an SMS alert at the end of a customer service call.
CRM Integration: Integrate with Salesforce to lookup key customer or caller data.
Speech Recognition: Leverage speech recognition for faster call routing.
Conditional Logic: Input if/then logic to ensure the right call center gets connected.
Call Screening: Initiate inbound screening for improved customer service.
Polling & Surveys: Conduct polls or customer surveys with outbound screening.